Want to learn how to get cat pee out of wood? Then you're going to find this article very helpful. Cat pee smells strong at very unpleasant. It ruins the atmosphere and can make your home unattractive. This is why you need to learn how to effectively get rid of these unpleasant odors.
Getting rid of cat pee out of wood can be quite tricky if you don't do your research. Fortunately, you came to the right place and it is our aim to give you easy to follow steps and instructions on how to get rid of cat pee out of wood.
But before we proceed with the process, let us first check the materials needed.
Materials Needed
Oil soap
Warm water
Soft and clean cloth
Vinegar
Hydrogen peroxide
Baking soda
Sandpaper
Paintbrush
The Process
Step #1
Before you start getting cat pee out of wood, it is important that you check all the materials first. You also need to make sure that you check what kind of wood you are about to clean.
Some woods are sensitive to certain kinds of chemicals or solutions and so you need to make sure that you choose those chemicals that are safe and won't harm the quality of the wood.
After gathering all your materials, the next thing that you need to do is to mix the oil soap and the warm water. Make sure that you dry the area thoroughly using a soft and clean cloth that won't damage the quality of your wood items or furniture.
Image Credit: wikihow.life
Step #2
If the cat pee odor still remains, then the best thing that you can do is to use vinegar solutions. Vinegar is known to effectively get rid of pee or urine odors. If the soap and water are not enough to get rid of the pee odors, then it is best that you start using vinegar.
What you need to do is to mix 1 part of vinegar and 1 part of warm water. Place it on a mister or sprayer and add some dishwashing liquid. Apply the vinegar solution to the area where your cat has urinated. It is important that you use a soft cloth to spread the solution and then allow it to dry.
After the vinegar has dried out, you will then rinse it with water and dry clean cloth. There are also individuals who are using 3% hydrogen peroxide with water instead of vinegar.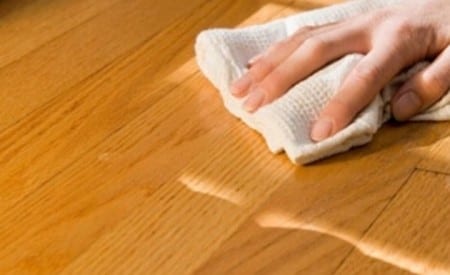 Image Credit: expoclean.com.ar
Step #3
Using baking soda over the pee area is also effective. Make sure that you leave the baking soda on the wood for at least 3 hours to absorb the unpleasant odor of pee and then scrub afterwards. You can repeat this procedure over and over again until the pee odor is completely removed from the wood.
Image Credit: anshin.biz
Step #4
Also, if you have a cat pee odor removal kit, then it is best that you use it. You can easily find these products on your local pet stores. You can also buy them online. When searching for pet-odor removal kit, it is essential that you only choose those that have safe ingredients.
You don't want to apply pet-odor removal kit to your wood that is strong and contains harmful chemicals. Resealing the wood is also a good idea of getting rid of pee on wood. You can sand the wood and refinish it after you have removed the unpleasant pee odor.
Of course, you need to consider what kind of wood you have and what kind of sandpaper you are going to use. You have to be extra careful when using sandpaper on your wood since it is possible that too much sanding can ruin the overall beauty of your item or furniture.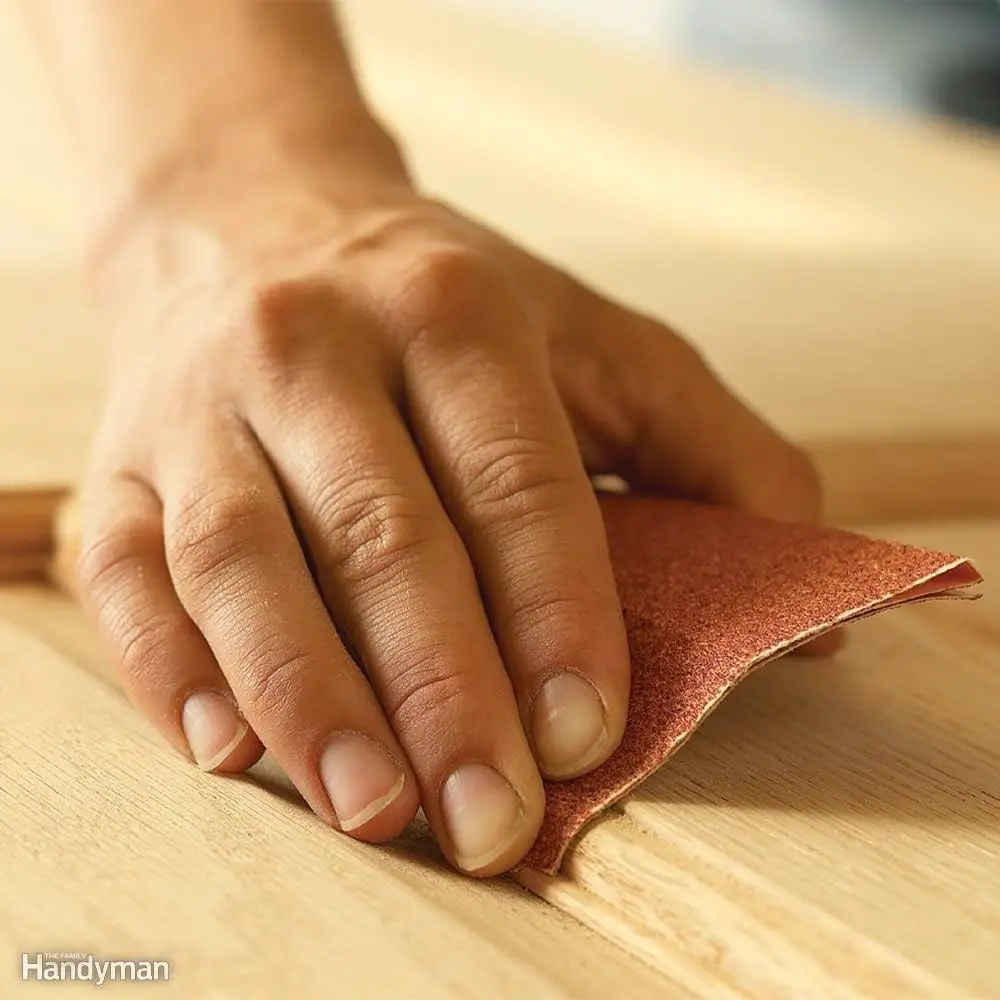 Image Credit: familyhandyman.com
Conclusion
By following these guidelines, getting rid of pee out of wood should become an easy task. There is no need for you to worry about whether or not you are going to get rid of the unpleasant odor.
These guidelines are not only effective but they are also safe for you, your family, and your pet cat. Again, when purchasing or using a certain chemical, you always need to make sure that you consider the health of your family and your pet first.
You don't want to get cat pee out of wood using harmful or dangerous chemicals or solutions.