Grooves in wooden pieces serve a number of purposes. It could be decorative which means the grooves have an aesthetic purpose. This can be seen in intricately created cabinets, tables, chairs, desks, and shelves.
Grooves may also be functional which means it has a specific purpose. It could be groove where a certain hardware piece is to be attached or a groove for a handle or lock.
How to create a groove without using a router
The most commonly used power tool to make a groove is a router. This powerful cutting machine can eat through the wood in a heartbeat. A router has special attachments that can help you make specific cuts, shapes, and forms. A router also makes cutting anything easy.
But what to do if you don't have a router?
Can you still make excellent-looking grooves with just basic tools?
This is a no-router solution for cutting grooves. This guide is not just for people who don't have a router at hand but also for people who simply don't have time to set the dado or to simply assemble a router. This task needs a table saw which is a very basic cutting tool that almost every woodworker knows how to use. This technique can be used on all kinds of wood, even odd-sized wood.
Things you will need
Spacers (made from spare wood)
Pencil
Sharp knife
Hand saw
Instructions
1) Create a spacer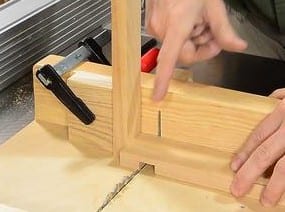 Source: https://woodgears.ca/shop-tricks/dado_spacer.html
A spacer limits the movement of the wood. The first step, therefore, is to make a spare. This is a small scrap piece of wood that you will use to fit in for the groove. Afterwards, cut a blade's thickness wood while keeping the depth of 1″. You will be making a cut at around 1″ above the surface.
2) Mark your wood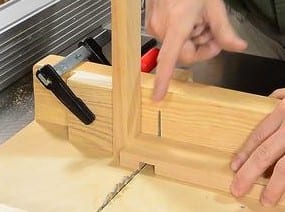 Source: https://woodgears.ca/shop-tricks/dado_spacer.html
To ensure precision in your cuts, mark along the cut made from the first step. You can use a knife or a pencil to make the mark. Keep in mind that the blade depth should match the depth of the groove but this should not be more than 1/3rd of the complete stock. Keep in mind that this is a very important step if you want to make a groove without using a router so take your time.
3) Make the cut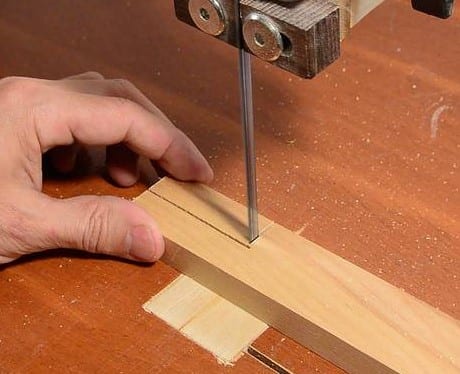 Source: https://woodgears.ca/shop-tricks/dado_spacer.html
Now it's time to use the hand saw. Adjust your fence so that the blade aligns with the marked groove correctly. Lock the stock on the table. The spacer should be placed outside the fenced area, and with the help of the clamp, keep the complete set blocked. Now is the time to make the first cut.
4) Create the second cut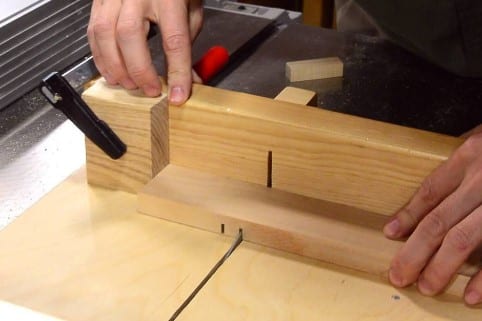 Source: https://woodgears.ca/shop-tricks/dado_spacer.html
When the first cut is done, make the second cut. For this cut, remove the spacer, and set the fence against the stop block. Create similar cuts continuously to get a smooth and flawless finish. You will now be ready to polish your work.
5) Finish your work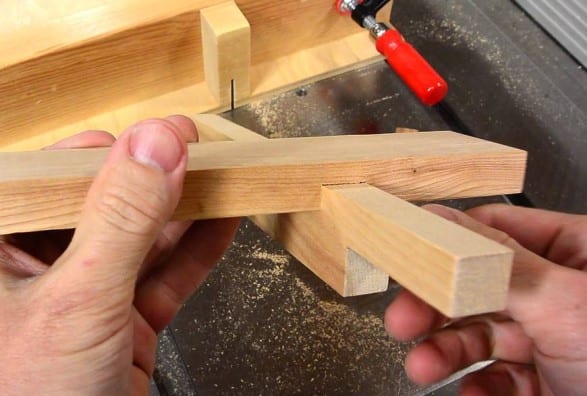 Source: https://woodgears.ca/shop-tricks/dado_spacer.html
When the groove is done, finish your work. Remove any imperfections with the use of a chisel and a hammer. You may also use a large-grit sandpaper to remove any ridges present along the bottom side of the groove.
6) Make rabbets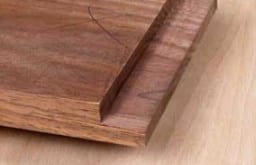 Source: http://www.woodworkersjournal.com/making-rabbet-joints-router/
With this very easy technique, you can now make rabbets or one-sided grooves.
7) Choose your blades wisely
As you can see, you were able to create a groove without the use of a router. It is important to use a rip blade instead of the combination blade when you cut grooves.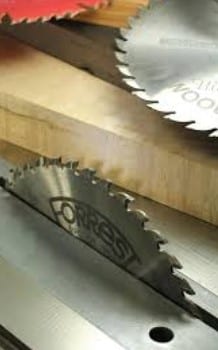 Source: https://www.canadianwoodworking.com/tools/selecting-and-using-saw-blade
As you learn how to make grooves without a router, you may need to learn about all kinds of wood especially wood for woodworking. With the many different types of wood, you must choose well the kind of wood you need for your woodworking projects.
The design of your project should also be carefully thought of to avoid any mistakes and material wastage. Be careful when working with basic tools as well as power tools.
Conclusion
Yes, you can make grooves even without a router. You can use basic tools like a handsaw, chisel, and hammer to make perfect grooves. But no matter which technique you want to follow, always remember safety above everything else.