Do you feel stuck wondering how to update wood paneling without painting? I decided to use the term stuck because this is how I felt when I was searching for fresh ideas to help me upgrade the old-dated wood paneling in our summer family house out-of-town.
But as I didn't want to use paint to freshen up the panels, I stumbled across some difficulties before being able to find practical and easy ideas which don't involve paint or stains.
Below, I am sharing a quick, easy, and smart list of wood paneling makeover ideas (and I bet you will find something useful to try out)!
What You Will Need To Follow This Tutorial
Mason Jars Wood Paneling Fresh Design
Several glass mason jars
A string / a cord
Adhesive strips/hooks
A hot glue gun
Candles/ Dry herbs or flowers
A Quick Pro Tip
Opt for lightweight mason jars (such as jam jars) because adhesive strips or hooks will not be able to hold the weight of heavy jars. Instead, go for small-sized jars of different colors and shapes for a more attractive decoration and upgrade to the boring wood paneling.
You can also place succulents in the mason jars. Succulents will allow you to freshen up the wood panels without having to spend too much energy on taking care of the plants.
Redecorate to Update Wood Paneling Ideas
Curtains
Pictures
Hanging tapestry
A Quick Pro Tip
The list of materials compiled above does not aim to make you use ALL of the suggested items. However, you can always choose to apply various combinations of these materials according to your personal preferences.
Step By Step Instructions: Updating Wood Paneling (no Painting Involved!)
Hanging Mason Jars Design
Step 1 – Prepare the mason jars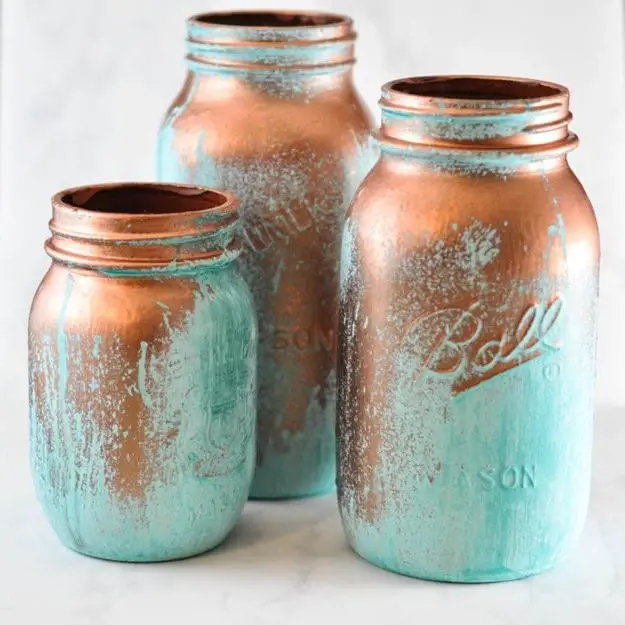 Image Credit: diyprojects.com
Before you proceed with hanging the mason jars, you can also try to make these look even more spectacular by adding a little bit of extra color, glitter or any other decoration which will help to bring life to the outdated wood paneling.
Next, with the help of a glue gun, wrap the string around the throat of each mason jar and tie it well.
Step 2 –Proceed with attaching the mason jars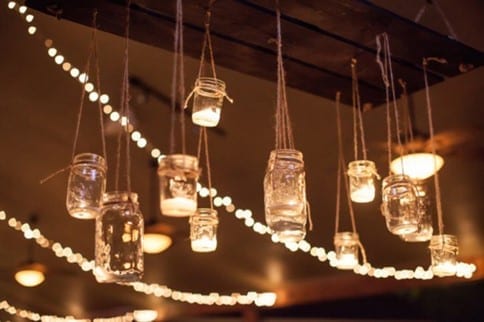 Image Credit: homebnc.com
Image Credit: architectureartdesigns.com [If you find the idea of hanging jars from the wall a boring one, you can try out hanging the jars from the ceiling]
Fill in the jars with succulents, candles, dry flowers, and/or herbs. Don't be afraid to experiment. Plus, you can always easily change the jars' decoration at any time. Don't fill the jars with anything heavy, though. Remember that your goal is to make the jar hang safely to the adhesive strip or hook.
Attach the jars by aiming for different lengths of the hanging strings.
Redecoration Design
There's no need for listing any steps here but only a couple of tips which will help you put your imagination down to work!
1 – Curtains are not only available in multiple textures and colors
These are also very easy to use and turn any ordinary surface into a piece of art. You can add a simple shelf beneath the hanging curtain as to put an accent on whatever you place on top of the shelf.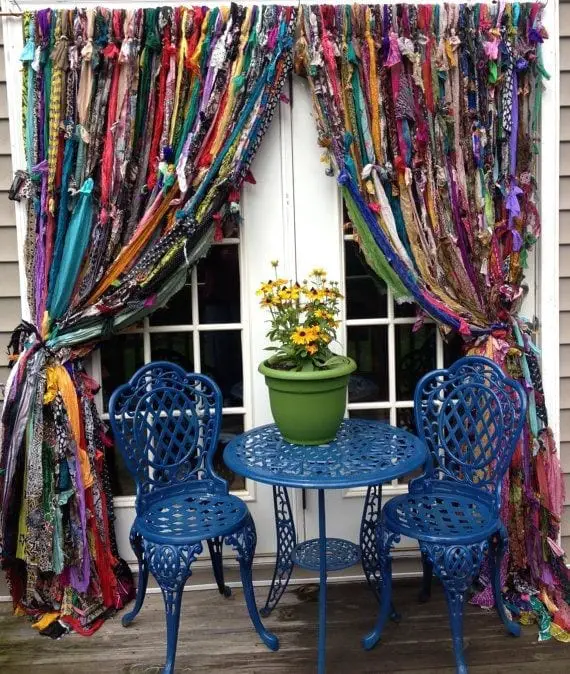 Image Credit: Pinterest
2 – Not all pictures will look great on wood paneling.
However, it can be worth experimenting. If you want to try out bringing the artist inside you to life rather than opting for somebody else's masterpiece, you can check out this easy and spectacular DIY acrylic paint technique.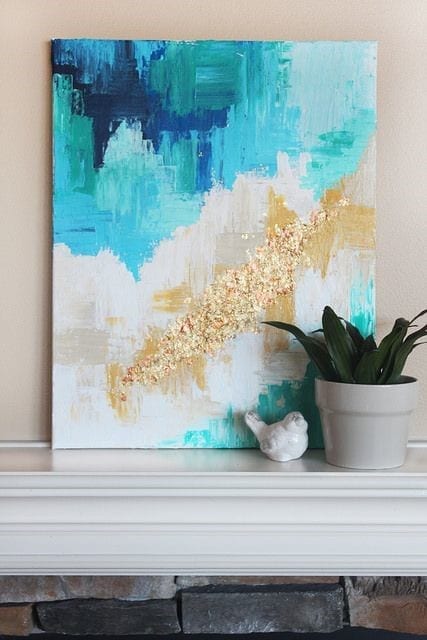 Image Credit: Pinterest
3 – Hanging tapestries come in various designs.
Being effortless to place and very cheap – they can make a perfect solution for updating wood paneling!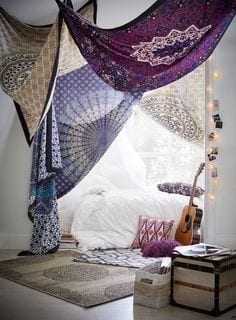 Image Credit: Pinterest
Did you enjoy this tutorial as much as we enjoyed compiling it? It is sure wonderful to share what we have learned on our way as DIYers! We hope that these ideas on updating paneling without painting will inspire you.
Don't forget to join us in the comment section below and add some of your personal tips or tricks to help the community. By sharing this content, you can spread the positive vibes and love for DIY crafts made easy.