There are many people that love to work with old barn wood. They only not look great but they all are cheap to start with. You need to know though that barn wood can be very dirty since it has been sitting out in the elements for a very long time.
Dirt and debris can get into these boards and they can be nasty at times. You need to make sure though that you will choose the ones that are only dirty. Avoid the barn wood that has been damaged by ants or termites.
You can always deal with dirt but not the damage caused by any insects. That is the reason why you always have to check these kinds of damages. If you want to know how to clean and preserve your barn wood then read on.
Materials Required:
Sanding planer or sandpaper
Power washer
Wood Sealer
Renaissance Wax
Clean cotton rag or a short cheap brush
Polishing brush
Instructions:
1) Cut And Sand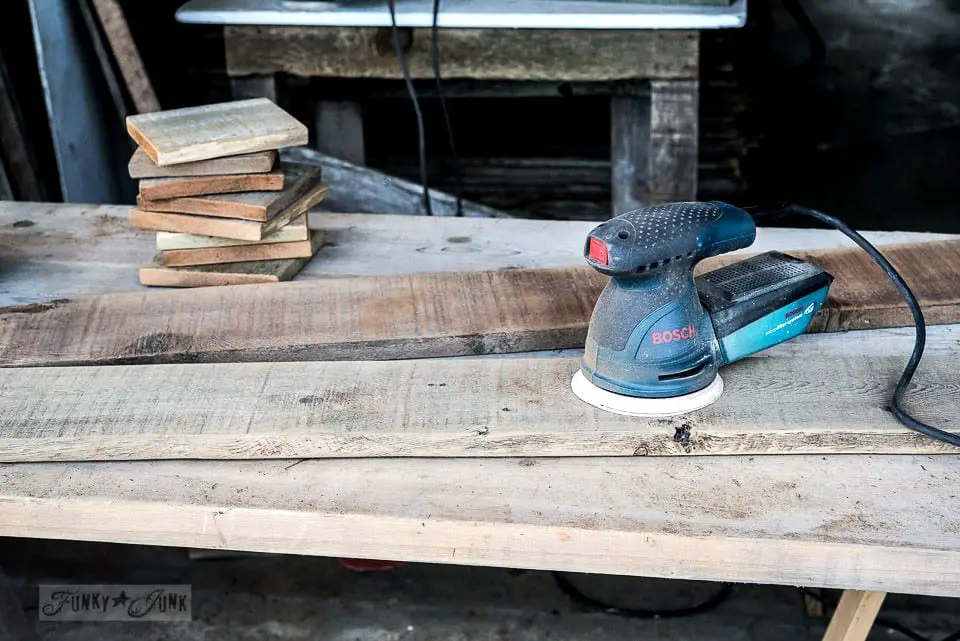 Image credit: Funky Junk Interiors
The first thing that you need to do is to cut the board that with the length and with that you need. If you are working with a shelf or a table then see to it that you will get the right dimensions before cutting it. The next thing that you need to do is to sand the edges of the wood. The reason why you will need to do this is to prevent any splinters that can be lying around. You can opt to do it by hand or use a power sander to make the work easier. Brush any dirt from the sending by using a large brush.
2) Clean It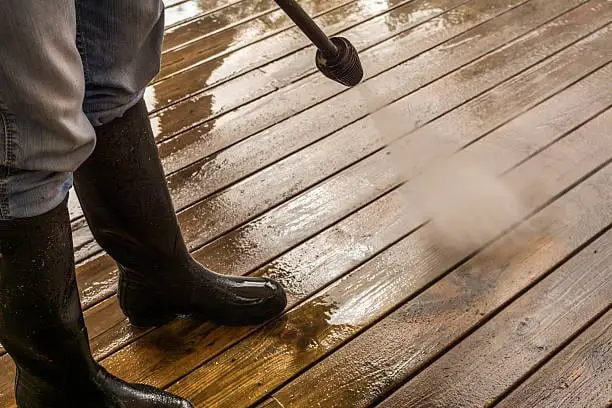 Image credit: freeimages.com
There are a few different ways on how you are able to clean your old barn wood. The fastest easy to get things done though is to use a power washer. You need to remember that the wood will not be smooth.
You might find some nail holes and cracks in the wood and even chunks that are missing. You will find it hard to clean the nooks and crannies that it has. With a power washer though, you will get the job done. Once you will also use a power washer then you can finish it at around 10 minutes only each board.
If you don't have any power washer, then don't think of buying one just for this purpose. There are hardware stores where you can rent a pressure washer. This can be an added cost in your part but you have to know that it will all be worth it.
3) Seal It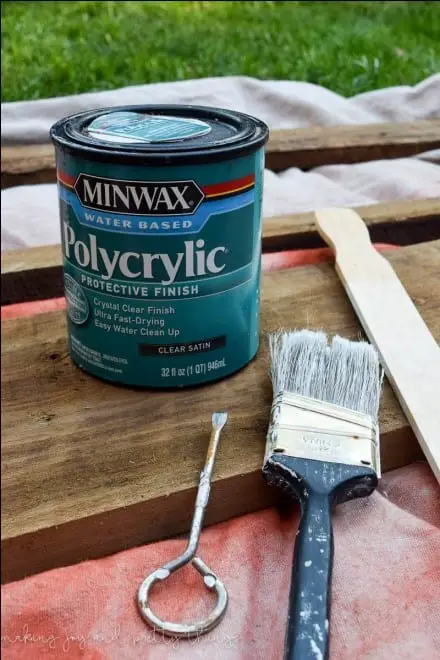 Image credit: Making Joy and Pretty Things
The last step that you need to do with your old barn wood is to clean and refinish it. Make sure that you will seal your barn wood well for a better look.
How to preserve old barn wood
The very first thing that you need to do once you want to preserve your old barn wood is to use a renaissance wax. You need to make sure though that your bard is clean enough free from any debris or dirt.
What makes the old barns wood charming is the old patina that it has. This is the reason why sanding and planning should be discouraged. A very light sanding with a 100 grit sandpaper though can do the trick. This will also help on smoothening the surface of the wood. Once you also have a smooth surface then you will have an easier way of applying the wax.
Once you have clean wood, then it is now time to apply the wax. You can use a clean cotton rag for the application. The best way to do this thing is to use a short cheap brush. Using this tool will make it much easier to apply the wax. This is true, especially on a rougher surface. Applying wax with a cotton rag on this surface will be challenging. You need to remember that only a small account of wax is needed to cover the surface. A single, thin coat would surface to get your wood covered.
Using a polishing brush, you can now polish your wood to its full gloss. The wax that you are using is clear and will remain that way even with a number of applications. The soft surface that this wax will provide will give the old barn wood protection against fingerprints.
In order to clean and maintain your barn wood, what you need to do is to wipe the surface with a wet rag. This will help in refreshing the finish. You can also apply a new coat every five years tor as you deem necessary.
Conclusion
Old barn wood will always give you that timeless look. Using these materials on your project will certainly give you your projects its own personality. Cleaning it though is ignorant to make sure that you will have a material that is clean and ready to use.