There are many reasons when one can have dark stains on wood. Most of the time, dark stains can be caused by one or water spots that were left untreated. Once these strains have died out then you will have a hard time removing them from the wood. There are some people that will be choosing to stain their floors dark in order to hide the dark stains.
Doing such is it a guarantee since these dark spots can still be visible. You need to know that there are still many options that you can do for you to be able to remove these dark spots. You have to do a bit of trial and error so that you will find the right way to address the dark stains.
Always remember that dark stains can still be removed without the need for refinishing the whole floor. And that is why in this article, we will be talking about the many different ways on how you are able to address dark stains on wood.
What you need to have:
Painters paint
Plastic
Sandpaper
Hydrogen peroxide
Rags
Matching stain
Polyurethane clear coat
Instructions
1) Cover the area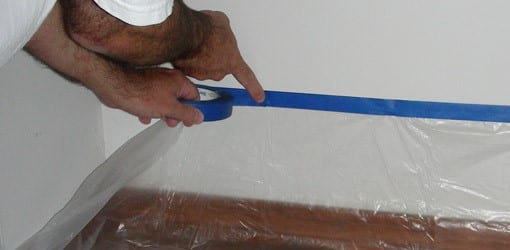 Image Credit: todayshomeowner.com
The very first thing that you need to do is to cover the areas around the stain with a painters tape and plastic. This will help in protecting them from the stain removal chemicals that you will be using. This will also allow you to work on the stains without any fear of spreading any chemicals around.
2) Sand the surface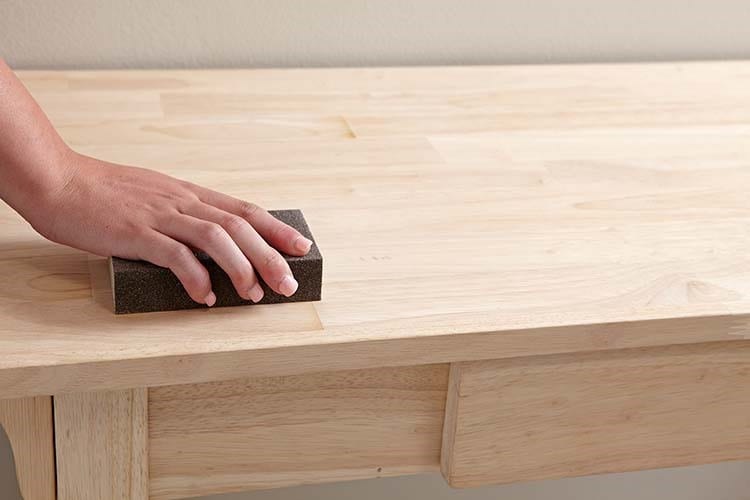 Image Credit: homedepot.com
The next thing that you need to do is to sand the surface of the stained area. This will remove the clear coating and stain that the wood has. Sanding will be able to prepare the surface for it to absorb the stain removal chemical. You need to remember that you have to sand in the direction of the wood grain. Doing the opposite will create a scratch in the wood and will require more work to remove it.
3) Apply hydrogen peroxide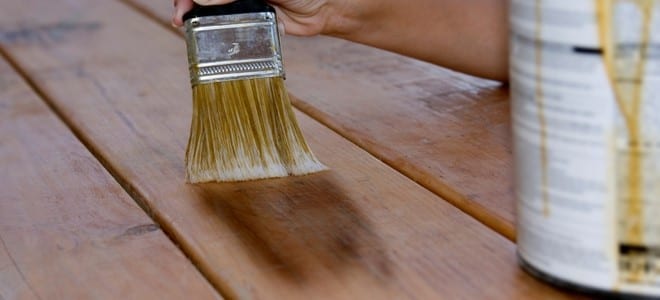 Image Credit: doityourself.com
You now need to pour hydrogen peroxide into a plastic that you can dispose of later. Using a paintbrush, apply the peroxide to the stain and allow it to set overnight. The cover is with a rag that has been moistened with hydrogen peroxide. Remove the rag afterward and allow the treated area to dry.
4) Sand it lightly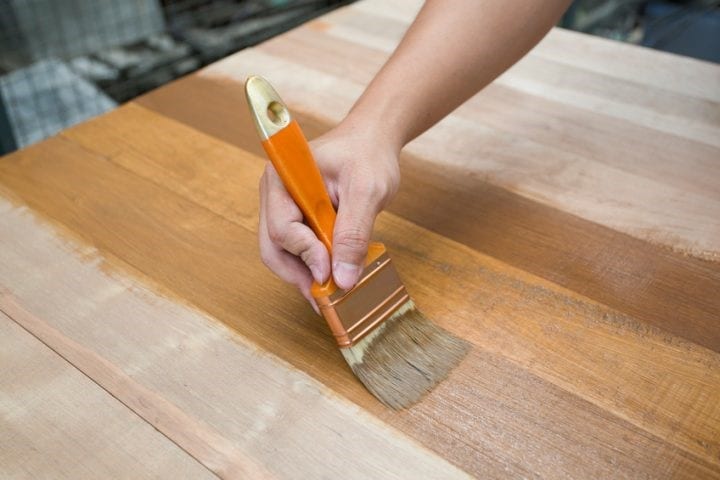 Image Credit: hausjournal.net
After the area has dried, it is time to sand it lightly. If you can still find some more stain on the area then you can choose to apply more hydrogen peroxide to it. You need to see to it that you will be allowing time for the peroxide to work. Once the peroxide has dried then it is time to sand it again. If you find that the hydrogen peroxide is to work, you can opt to use a wood balance for a more aggressive approach.
5) Apply polyurethane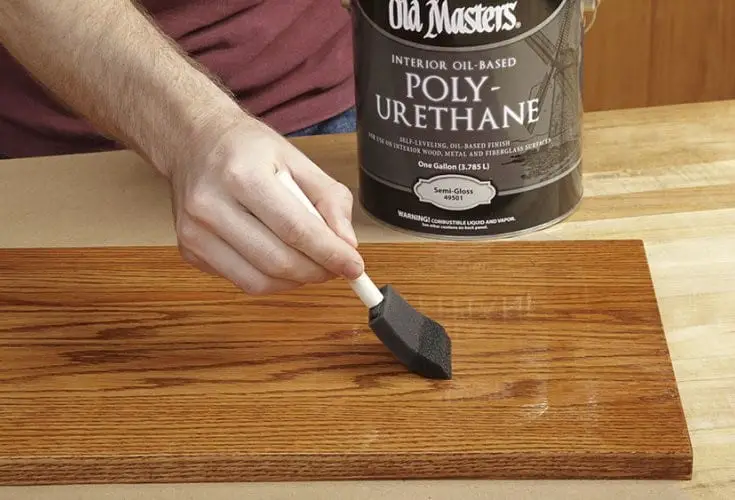 Image Credit: woodmagazine.com
Once you have already removed the stain, the next thing that you have to do is to apply a matching stain in the treated area. Allow the stain to dry overnight. Once it has already dried, apply a clear coat of polyurethane over it. It is recommended to apply two coats of polyurethane.
Other things you can do
There are also many other commercial products that one case in order to remove dark stains on wood. These products are not just applicable to stains caused by water but also the ones that are caused by exposure to heat, cold, magic markers and even alcohol. Before using these products though, you need to make sure that you will be reading the instructions carefully. There are some products that can be used in closed spaces while others also might need to have proper ventilation.
Hardwood Floor Cleaner
You are able to buy these products at home improvement stores and household supply stores. They are designed to remove water stains in wood. You can apply this product using a spray and clean them up using a damp cloth.
Magic Eraser
Another useful product that you are also able to use is the magic earlier. You can do this one by just gently buffing a damp easier in the wood. Make sure that you will be going with the grain. You might need to do this several times once you will have deeper stains. Once you are done, you can polish the wood as usual.
Conclusion
If you have dark stains on wood then you don't need to worry about it so much. There are many different ways in how you are able to address dark stains without doing much work. The most important thing to do is to always clean watermarks and any other stains before they dry out. this way, you are able to avoid having more dark stains on your wood in the future.