I've always loved working with cardboard. It's not hard to figure out why. First off, cardboard is affordable. Second off, it is quite versatile. Thirdly, cardboard is long lasting. With a healthy dose of imagination, you can learn how to make cardboard look like wood in a breeze.
Best of all, you won't need any complex tools to follow the tutorial we are revealing below. Most of the items are easy to find, inexpensive, and simple to use.
Are you ready to give your rooms that heart-warming, rustic touch with cardboard crafts mimicking wood? The modern interior can also become fresh and bright with faux wood cardboard in the blink of an eye!
What You Will Need To Follow This Tutorial
Drop cloth
Cardboard box
Cardboard
White paint and black paint
Black spray paint
Wide and thin paintbrushes
Quick Pro Tip
Add extra texture to your faux wood cardboard masterpiece!
You can create a 3D cardboard panel which looks like real wood by attaching thinned pieces of cardboard on top of your finished faux wood cardboard creation. Narrow the pieces of cardboard and paint them. Then glue these over the surface of the cardboard to add extra texture.
Step by Step Instructions for Making Cardboard Look Like Wood
Step 1 – Position the cardboard and apply a coat of black spray paint
Your cardboard should face you like an easel so that you can work easily and confidently. After covering the floor with a drop cloth, place a cardboard box and position the cardboard piece, making sure it can stand slightly inclined. Next, apply a thin and uneven coat of black spray paint. Aim for making narrow strikes and let the cardboard color show off from beneath. Do not cover it thoroughly with the black spray paint.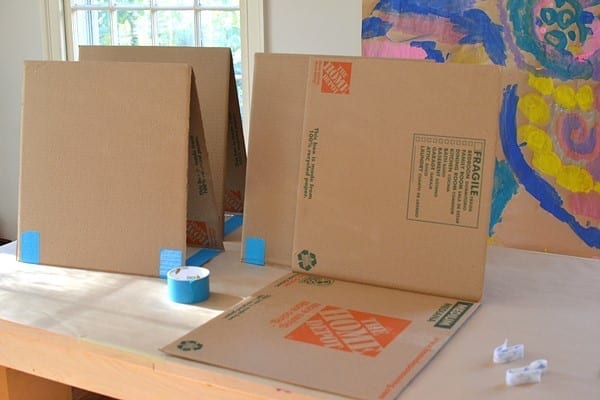 Image Courtesy of artbarblog.com
Step 2 – Decorate the cardboard to make it look like authentic wood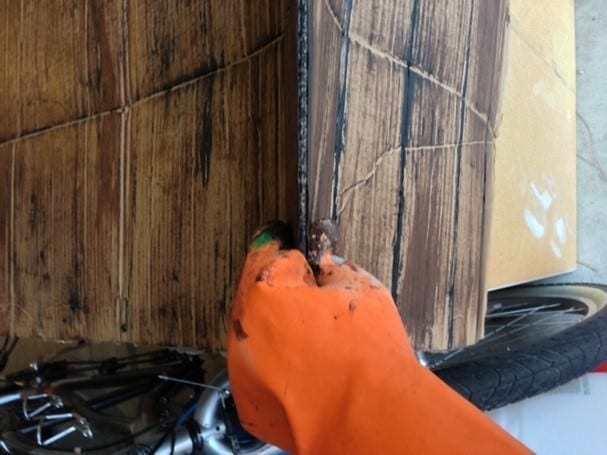 Image Credit: halloweenforum.com
Make long brush strokes of white paint with a wide paint brush. Make sure each stroke follows the same direction. Apply only a small amount of white paint and avoid heavy strokes. Your goal is to paint white stripes and add more depth to the faux wood cardboard in between the stripes using a thin brush, dipped in black paint.
Afterward, use a thin paintbrush and white paint to define the edges of the white stripes. Doing so will help to make each stripe look like a separate piece of "wood" so that the final effect looks real to the eye.
Did you know that it is so easy and fun to make cardboard look like wood? Have you considered trying out this technique before? Or maybe you do have experience with that particular method?
We'd love to hear back from you with ideas, tricks, and hacks, questions or any suggestions you might have been hiding in your sleeve.
If you had a good time reading this tutorial (just like we did while compiling it), don't just pass by. Your support keeps us spreading the positive vibes, so your thumbs ups and shares are highly appreciated!