The removal of wood paneling is not difficult in itself. When removing the wood paneling, it is important not to damage it. The removal of wood paneling and drywall replacement is a more challenging task.
In this article, we will tackle how to remove wood paneling effectively and efficiently.
What You'll Need to Follow This Tutorial?
The important things you will need to help remove wood paneling include a heat gun and paint scraper for glued paneling on the drywall. Flat paint is needed to cover all imperfections like holes.
How to Remove a Small Wood Paneling Section
Step #1
First and foremost, it is important to ascertain of what exactly is found behind your wood paneling by removing a small piece. You need to pry a single wood panel and then carefully remove it if you are able to start from a corner or near the floor. It is nailed to a stud with the use of small nails which resemble tacks.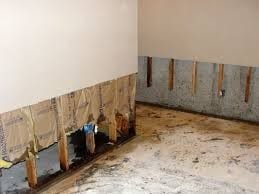 Image Source: https://encrypted-tbn0.gstatic.com/images?q=tbn:ANd9GcStjgfQqVUMFY9Z8N3nHa3rIONJ2EDSp0Mn-oapZfkS3rGVSFZk
Step #2
If ever you find that the wood paneling is directly installed over the wall studs, you'll need to do a drywall installation once your wood paneling is removed, which is significantly more work than merely as compared to removing the wood paneling as well as painting walls. Remember though that, hanging a drywall is time-consuming and expensive.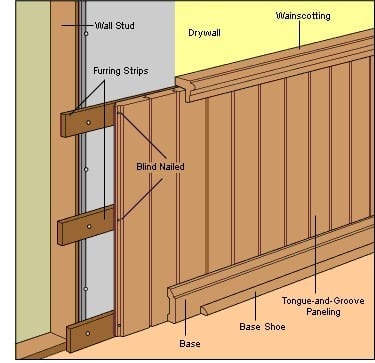 Image Source: https://www.hometips.com/wp-content/uploads/2012/07/paneling_intro.gif
Step #3
Remove trim or molding pieces along the floor, corners, and ceiling of a room. You can use a pry bar for removing each piece of wood paneling, and the pieces are lifted away from the wall studs or drywall, completely removing them in sections.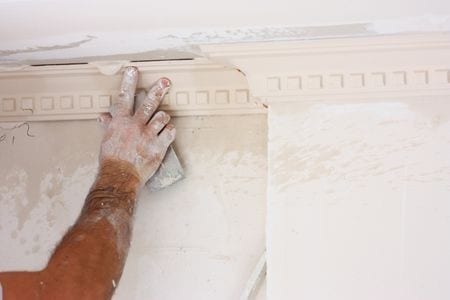 Image Source: https://www.thespruce.com/thmb/twXo_Mn0zEu9VrdJAq4K9bG5-jU=/450×0/filters:no_upscale():max_bytes(150000):strip_icc()/GettyImages-171313867-588766403df78c2ccd10b8ff.jpg
How to remove Wood Paneling From a Drywall
The removal of wood paneling from a drywall can update your home instantly. Here are a few simple steps you can do to help update your home.
Step #1
Verify that there's drywall underneath the wood paneling and you need to be 100% sure. This is done by removing a piece of trim or molding, or a cover of a light switch.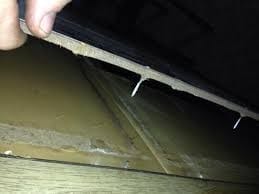 Image Source: https://www.doityourself.com/forum/attachments/walls-ceilings/20350d1383270330-drywall-under-70s-paneling-image.jpg
Step #2
Check how your wood paneling has been attached. Wood paneling is usually attached with glue, nails, or a combination. It will determine if the extent of the damage you'll need to repair after removing the paneling. If a wood paneling is attached using nails, it tends to come off cleanly from the drywall. Glued wood paneling causes more damage to the drywall.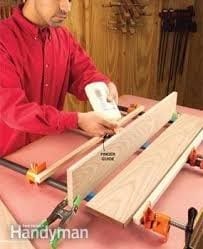 Image Source: https://cdn2.tmbi.com/TFH/Step-By-Step/display/FH08APR_EDGLUE_02.JPG
Step #3
Removing the wood paneling should be done carefully. If ever the paneling is nailed into a drywall, then the task is fairly easy and simple. It is glued, it is important to use a heat gun. Doing so will help in removing the wood paneling from the drywall. Using a paint scraper and heat gun will help in removing any glue.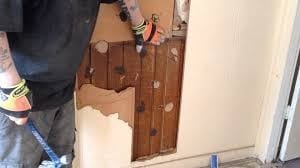 Image Source: https://i.ytimg.com/vi/LZuUuI9OAso/maxresdefault.jpg
Step #4
The final steps are patching and painting the wall. After removing the wood paneling, patch all holes in the wall. You can use a flat paint for covering any imperfections on the wall. Now, you can replace any moldings or trim.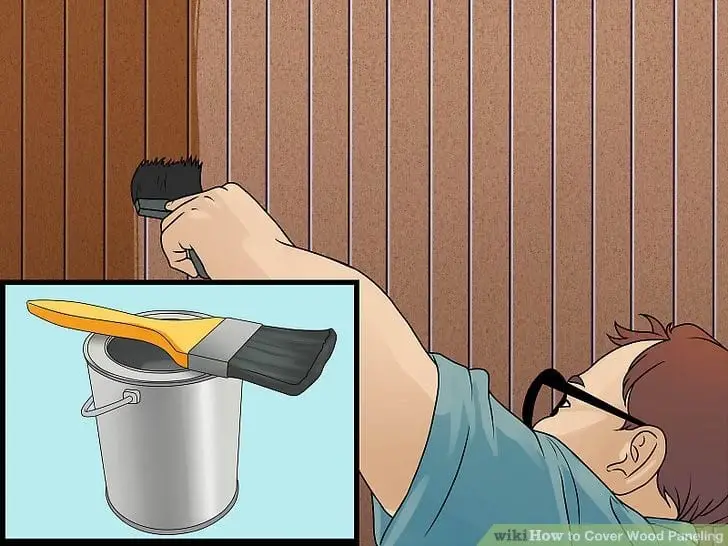 Image Source: www.wikihow.com
Conclusion
Removing wood paneling can be easy or challenging, depending on what is exactly is behind the drywall. Did you enjoy learning and reading this post? Great! Share and like it and leave a comment below!