One of the most distressing things that a homeowner may face is wet wood. This may occur due to water damage or damage due to a storm. If the wet wood is left wet for a long time, it can become a good place to grow molds and mildew. Mold is dangerous and can cause serious respiratory conditions. You must learn how to dry wet wood fast and this guide will help you out.

Quickly drying wet wood

Damp wood may be found on floors, windows, door trim, staircases, and floor joists. This develops when water pipes break or flooding occurs. You can still salvage wood and still make it usable with the following techniques.

Things you will need

Box-style fan
Dehumidifier
Sealant
Stickers
Instructions
Step 1
In case of wet walls and floors, open doors and windows in the room. Remove all other damp objects from the room. These can dramatically increase interior humidity and can worsen drying rate. Remove any standing water by using dry towels or mop.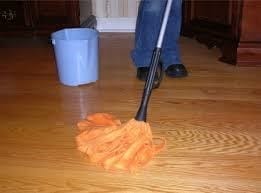 Source: http://mayeswoodflooring.com/how_to_choose_a_wood_floor.html
Step 2
Use a box-style fan to the window sill of one of the windows with the air flow facing in toward the room. Use cinder blocks at equally spaced intervals on any wood floor that is damp. The weight of the blocks prevents buckling and warping as the moisture escapes from the wood. Open all wooden drawers and cabinets to prevent buckling.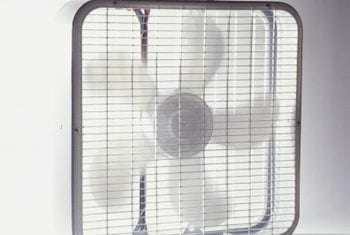 Source: https://homeguides.sfgate.com/tips-using-box-fans-house-20874.html
Step 3
Use a dehumidifier and place it in the room where the wood is damp. If possible use one humidifier in each room. Run it constantly. Check the water reservoir every hour and empty it when water collects in the container.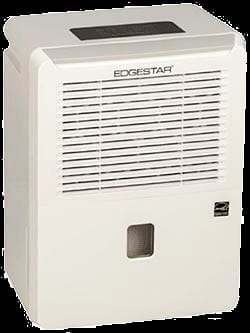 Source: https://learn.allergyandair.com/dehumidifier-benefits/
Step 4
Just let the wet wood sit passively in a given humidity level to dry completely. This is the simplest way to dry wood and the least expensive method as well. But this method is also the slowest, therefore, it could take time to completely dry wood.

You must also consider the moisture levels of different types of wood especially the type of wood that you have. Other factors to consider are lumber thickness, density, ambient conditions, and various processing techniques that may have been used on wood.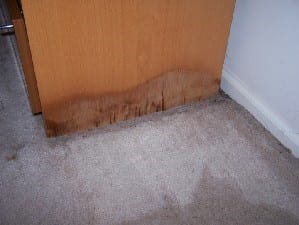 Source: http://restorationeze.com/water-damage-furniture/

Drying firewood and lumber for construction

Aside from drying wood due to water damage, drying or seasoning is also done to wood that is used for construction and for heating. This is something that most homeowners deal with especially when they use wood for heating and cooking. Wood needed for construction also needs to be dried to be used in a more efficient manner.
Step 1
You must allow lumber to air dry at least one year to dry per inch of wood thickness. Other techniques are used to dry wood faster like correct stacking, considering the species of the wood and the thickness of the wood to be dried.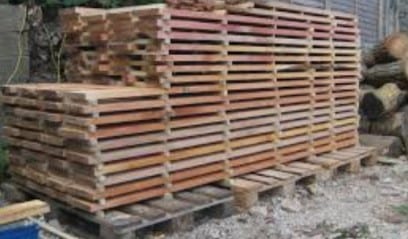 Source: http://www.saunders-seasonings.co.uk/air-drying/
Step 2
When green wood is to be processed into boards for construction and for heating, a kiln is frequently used to control the drying process. There are many kinds of kilns used to dry lumber but the designs are similar. It is a chamber that uses hot air to control humidity, temperature, and airflow to efficiently bring wood down to acceptable moisture content. Kiln-dried wood is also quicker and readies wood for different uses fast.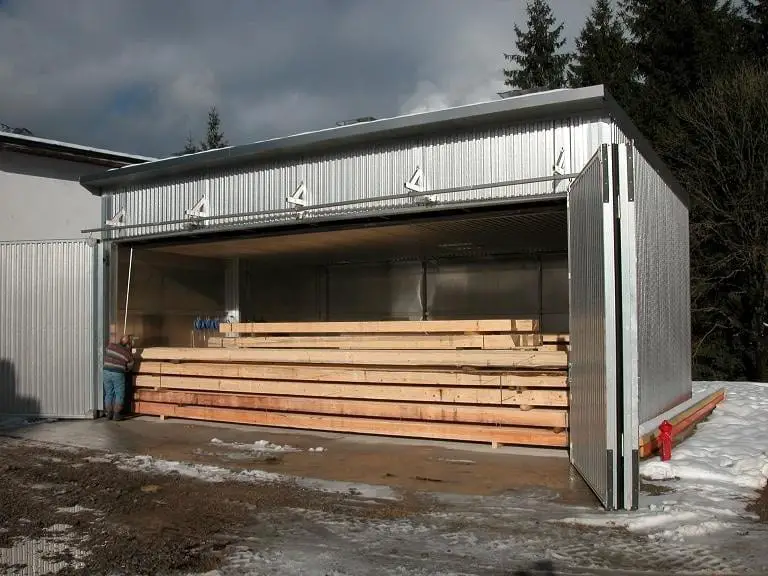 Source: http://stairhaus.com/blog/2015/5/14/what-is-a-kiln
Step 3
Process logs timely. If a tree has just been cut down or felled due to storm damage, process the logs into lumber as quickly as possible. This will help to open up the wood and makes drying fast.

Seal the ends to prevent it from drying out too quickly. Moisture escapes from wood about 10 to 12 times faster on the ends than through the surface of the wood. Sealing the end grain will let the moisture exit slower and in a more even rate.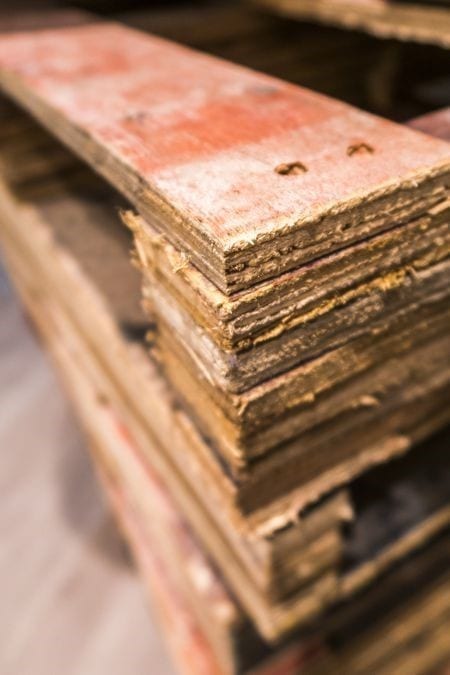 Source: https://www.thesprucecrafts.com/plywood-edge-treatments-3536439
Step 4
Stack lumber of uniform lengths and thicknesses to make the stacking simpler and more organized. Once the planks of wood have been sawn to the right dimensions, you should stack these in a way that all sides are exposed to air and sunlight. Stickers are small pieces of wood that add space between sawn planks. Stickers increase ventilation and help make wood dry in an even manner.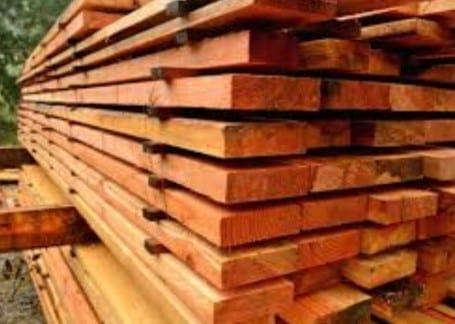 Source: http://www.nahsep.org/kiln-dried-lumber/kiln-dried-lumber-air-timber-moisture-content-dry-prices-pressure-treated-home-depot/
Conclusion

You must dry wood that has been affected by water damage or flooding quickly and in the most efficient manner. You must dry wood to be used for building material and for heating in an efficient manner as well. Wood with high moisture content is not durable and will only break or warp when used in the building or construction process.