Bats fulfill the important role of spreading pollen and fruit seeds so that flowers and trees continue to reproduce. Since most bat species also have a liking for insects, they can also be considered as natural pest and insect population controllers.
Sad to say, though, it is the population of bats that is getting controlled. This only means that if nothing is done for them, their numbers will continue to decline.
Aside from not disturbing caves (where most of them live), there's one action that any person can take to make it possible for their population to be preserved to grow and even thrive – and that is to make a bat house for them.
This list will enumerate some of the bat house plans that anyone can try out in their own homes to help with the conservation of the bat population and species in general.
1) Simple Bat House for Beginners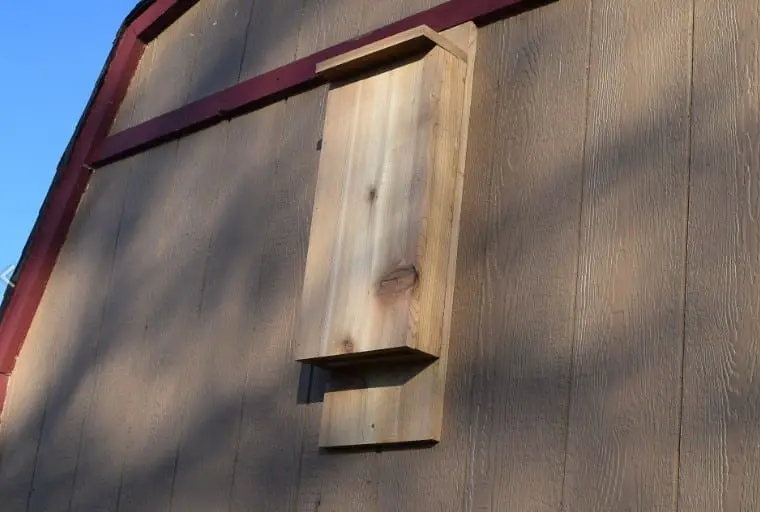 The key to learning something new is to start from the basics. Just like what is shown in the photo above, this is a simple yet very useful bat house.
Since the process for making this kind of bat house isn't that difficult, beginners will find it easy to replicate the project in their own workstations. It also teaches them the skeleton of a good bat house.
Once you are comfortable with the basic bat house plan, that is the time when you can explore other options and create bat houses with different designs.
2) Basic Bat House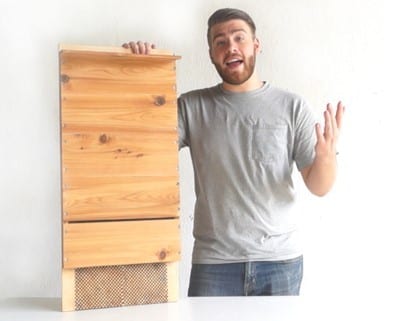 This guy provided almost every information that is needed in order to build a good-looking bat house!
Aside from specifying the exact measurements in making this project, he should be commended because he gave great care to what he is doing. He definitely deserves a spot in this list!
What made us say this so?
He made use of silicone caulk so that the bats inside will be protected from harmful weather elements. Now that's considerate of him for thinking about what the future inhabitants of this bat house might need.
His other recommendation is using exterior grade screw that won't rust easily. Now that's one sturdy bat house!

http://www.modernbuilds.com/how-to-build-a-bat-house
3) A Big Bat House
Though this guy's website is more concerned with tea, he did a great job showing us a DIY bat house.
He presented numerous tips when it comes to making the bat house and may be useful for other projects as well. For example, drilling holes first on the areas where the screws go in is a crucial step that should be always be applied so that the wood will not be damaged.
The guy also provided important notes on where the bat house should be placed so that the house will be both inhabited by bats and will keep them safe.
​ https://sweetteajunkie.com/how-to-make-a-bat-house/

4) Affordable Bat House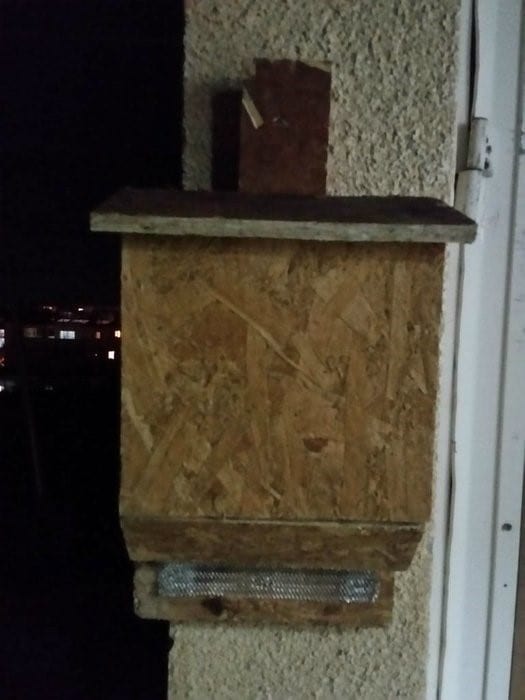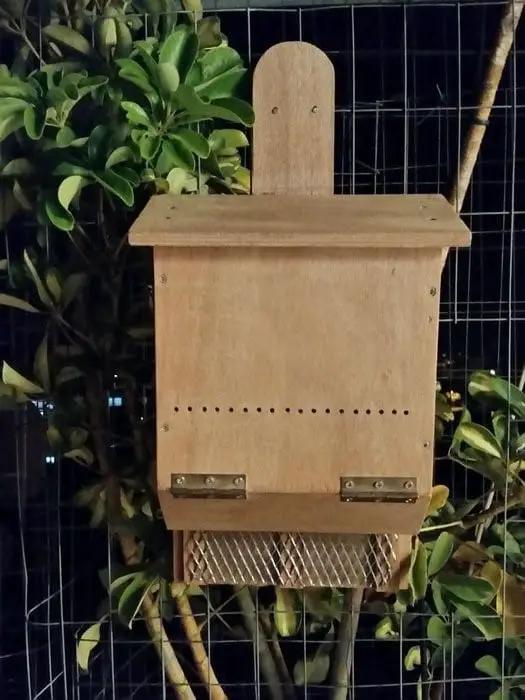 If you are new to woodworking or DIY as a whole, there may be some hesitation to buy materials just so you can make this project. But even if you don't buy wood, it's possible to make a bat house!

In this project, scrap OSB (oriented strand board) wood was used in making the bat house. Though the material looks run-down as what can be seen in the first photo, it is sturdy and even "stronger than plywood".
If you can find this kind of material for free, it can be used for making a bat house. After all, it is weatherproof and light.
And even if this wood looks old, it can be sanded so that it will look as smooth as what can be seen in the second image above. This will give your bat house a great aesthetic look while providing its function.
https://www.instructables.com/id/BAT-NEST/
https://bct.eco.umass.edu/publications/articles/choosing-between-oriented-strandboard-and-plywood/
5) Bat House Handbook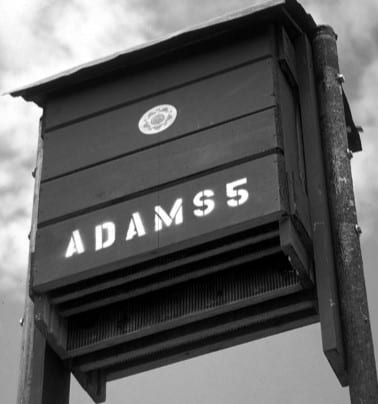 For those who want to contribute more when it comes to improving the population of bats and making homes for them, the information in the website where the bat house plan for the photo above can be found could help.
Not only does it provide the standards in making a bat house and how to make different bat houses, it also gives additional information on how to troubleshoot bat houses!
Since the content in the website is already complete, it can be readily shared with others. The information is also shown as results of an experiment, making those credible enough.
Whether you want to construct a single-chamber bat house or a four-chamber bat nursery, you will surely make it right by consulting the steps laid out in their guide.
http://cityofirving.org/DocumentCenter/View/17075/Bat-House-Builders-Handbook
6) A Bat Box For Novice Makers

This website truly deserves a spot on the list because of the numerous facts that she has provided about bats. It's because of her enthusiasm to share more about bats that can get anyone interested in learning how to make a bat house.
She is also one of the few women who make bat boxes. Not many women are in the business of making a DIY bat house, but she was able to pull it off.
Her use of pictures in showing how she made the bat house is also helpful. Now, others who are also new this activity and would want to do it in their own houses will know if they have been following the steps correctly, as the photos serve as the basis for comparison.

https://www.nwf.org/en/Garden-for-Wildlife/Cover/Build-a-Bat-House
7) Bat House Guide From A Wildlife Conservation Office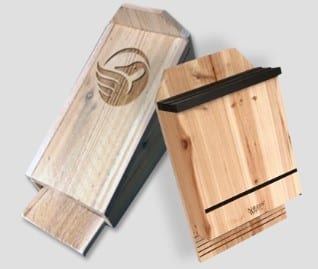 The website which features the tutorial for this bat house provides interested people with a PDF copy that anyone can easily print out.
Aside from the detailed explanation in the PDF, the website also provides other information related to the installation of bat houses and their conservation in general.
There are even question and answer links that can be searched for and accessed by others who face the similar issue! They even launched a bat program, which is aimed at preserving endangered bat species by installing bat houses on houses of owners who are part of it.

This only shows that it is possible to unite for a common purpose, and that is to build more bat houses and help conserve its population.

http://cwf-fcf.org/en/explore-our-work/endangered-species/help-the-bats/canadianwildlife-bathouse-v4-MASTER.pdf
8) ​Bat House For Expectant Mothers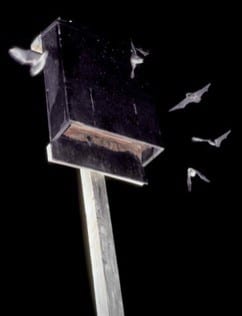 Bat houses provide some sort of protection for these flying mammals. Since food can be abundant and there is security from predators, there is a higher chance for the females to reproduce.
But what if the bat house that they're currently occupying is already full? Will there be enough space for the young?
With that in mind, it's time to think about constructing a bigger house!
Their website provides instructions on how one can properly construct a four chamber bat nursery even if the whole process of making it has numerous details.
It also provides additional information when it comes to bats, heavily advocating towards conservation and even the proliferation of their numbers.
Now, any expectant bat mother will have enough space to nurture their young.
http://www.batcon.org/pdfs/bathouses/FourChamberNurseryHousePlans.pdf
9) Making A Two-Chamber Rocket Box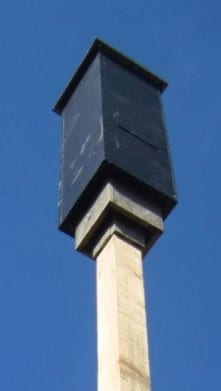 If you want to further improve the art of making bat houses, you can try out a two chamber rocket box.
What I like most about their PDF file is that it gives everyone the opportunity to improve their skills in bat house making by showing a different way on how to build it. By following their plans, you can make a bat house that looks like it's part of the pole but has another purpose.
The PDF file also provides information about the other bat house types that one can attempt to make. It's surprising that there's even such a thing as a bat condo!

Lastly, the FAQ section about bat houses found on the last few pages of the file is helpful for those who want to get started with it.

http://www.bcbats.ca/attachments/Bat_houses_in_BC_2015.pdf
10) Building A Bat Nursery For The Yukon Bat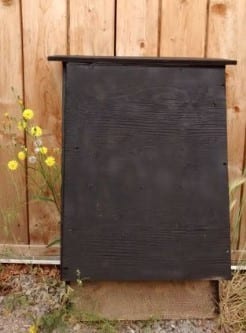 The Yukon area in Canada is doing its best to preserve its local bat population by providing instructions on how to make a bat nursery.
What we like about the guide for this bat house is that they are brief. It goes straight to the point, from the measurement to the instructions.
The website where the material can be found should also be commended. Aside from encouraging people to build a bat house, it also provides information about other environmental issues that others can also get involved in.
A similar tutorial can also be found on Instructables. The pictures on that site will surely prove to be helpful in constructing this bat house.
http://www.env.gov.yk.ca/publications-maps/documents/bat_house_instructions_2010.pdf
http://www.env.gov.yk.ca/animals-habitat/mammals/bat.php
https://www.instructables.com/id/Northern-Bat-House/