Woodworking is simply an amazing skill of making items from wood that includes cabinet making, wood carving, carpentry, woodturning and joinery. While, scroll saw can be used to enhance the wood projects. It is a relatively inexpensive way to get into woodworking. A scroll saw is a useful to have in your workshop. The saw cuts into different shapes, patterns on wood as well as other materials. Although, it may seem complicated initially, but it is quite easy and simple to use when you know the technique.
Working with woods using scroll saw seems like an interesting job who loves designing and crafting. You can make tons of items with your hands. How convenient! Following are the list of woodworking projects that are used with scroll saw. They are worth looking:
1) Wooden Name Plaques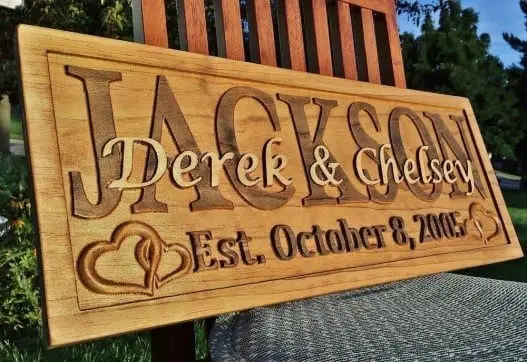 Isn't this a thoughtful, yet, creative task to perform? Wouldn't it look awesome making creating wooden plaques using scroll saw? Yes, it sure is an interested piece to craft. If one of you out there is a wooden lover, then this piece of artistic work is for you. First and the foremost, print out a name you require for the plaque. On the wood trace out the name, design or patterns you would prefer. Moreover, drill holes on the sides you would start cutting from. Ultimately, use a scroll saw to begin cutting neatly- and there you go! The scroll saw would be fun and relaxing to use!
2) Wooden Paper-Doll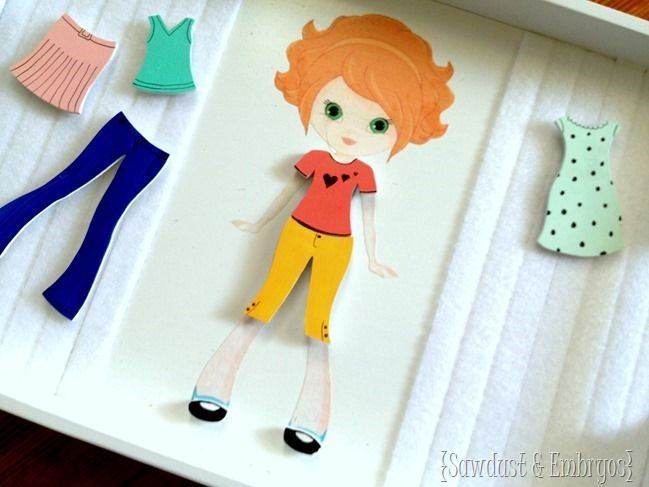 This is a super cute piece of work where little kids in your house will be attracted towards. Not to mention, you would be able to create tons of designs in accordance to your specifications. Decorate it by coloring and designing patterns onto it. I'm sure your child will fall in love with an impressive type of wooden toy. Craft it according to the size you want it to be, draw a doll and you could also make tiny clothes out of the wood using scroll saw comfortably! It can be taken anywhere, make sure you try it at least once in your lifetime!!
3) Scrolly Scalloped Mirror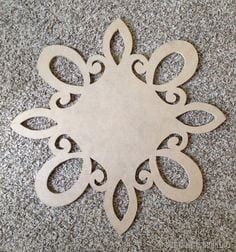 The scroll scalloped mirror shown below seems fun and unique, no doubt, it would be when you start crafting! Not to mention, it is simple and inexpensive to make. Get the pieces together and start preparing! Use this decorative and beautiful piece to hang on your walls or as a centerpiece on your dining table. The scroll saw will make your life easier while you cut the wood!
4) Butcher-Block Silverware-Utensil Trivet
This fun and special piece of wood work would be so attractive towards the food lovers. Of course, the design and material makes it look astonishing in the picture. Don't hesitate in crafting!! Practice would make you perfect. It would be helpful specially while cooking. What a beauty! You will need utensils design to cut from vinyl. Make varieties of spoon, forks, knives and much more!!
5) Mothers Day Plaque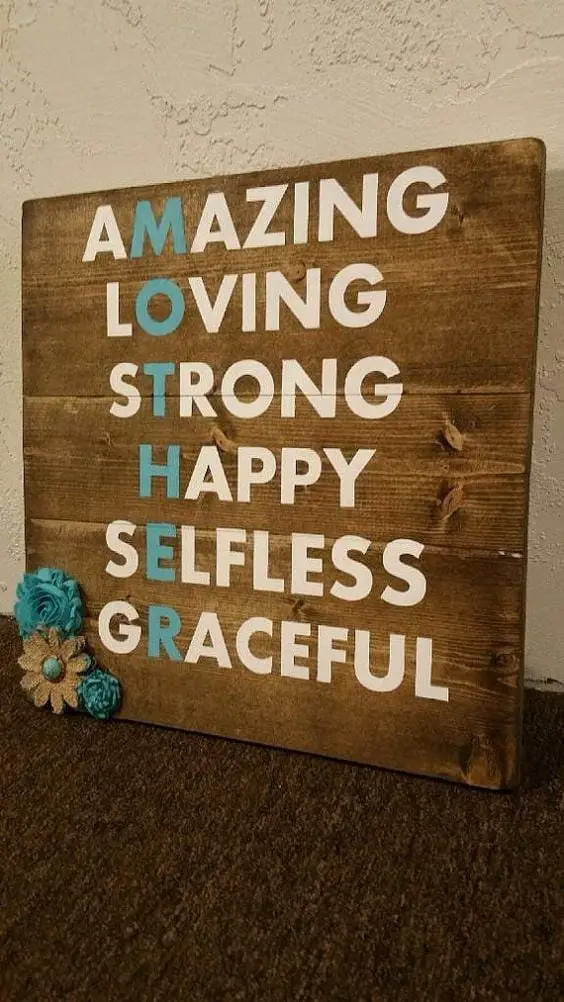 Mother's Day is just around the corner. What are you wasting time for? Start making this beautiful wooden plaque for your mother to amaze her. You want to see her happy, right? This is an uncommon, however, appealing gift -just for your mother. Customize it to use words that describe her! My mother still cherishes the wooden plaque I made her once. Get to work! And don't forget to buy the scroll saw!
6) A Broken Heart Candle Holder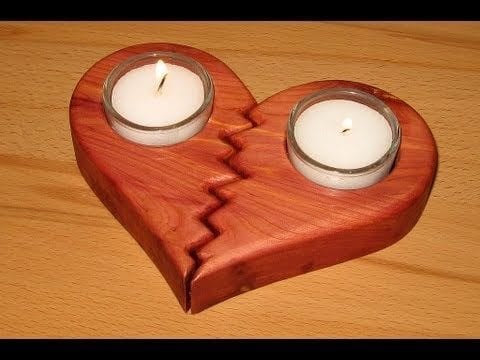 Wouldn't that just express your feelings? When you're hurt or depressed? What a thoughtful way of letting your emotions out. It looks just as fascinating as it should be. You could use it for various purposes such as placing it on your side table that would beautify your room with candle light! The scroll saw does its job in the best way, with ease and smoothness. Why not take advantage of it?
7) Scroll Saw Wooden Ribbon Box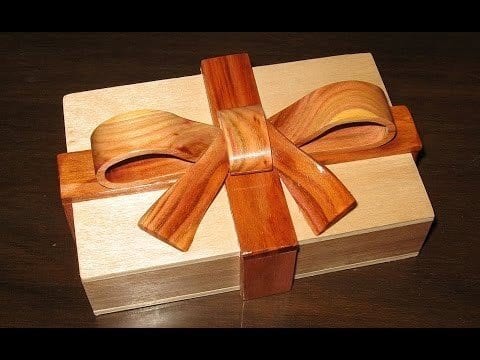 You can even design a wooden ribbon box!! What more could you ask for?! Firstly, collect the wood you will need for this project. Then, attach the pattern for the box you make. Drill the entry holes for scroll saw blade and start cutting in square shaped! Afterwards, attack a ribbon and there you go- use it to keep any item you prefer. Or, gift it to someone on their birthday. They will adore!
8) Woodworking Jewelry Box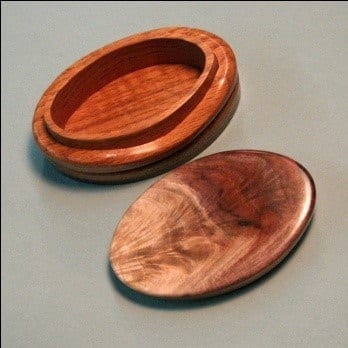 Something girls desire more than anything else, make a wonderful wood material jewelry box and save money by designing things on your box. How awesome would that be? Benefit from the personalized jewelry box fulfilling your specifications. You can keep tons of jewelry items inside if it's spacious enough. Think about it and get on with it!
9) Wood Bowl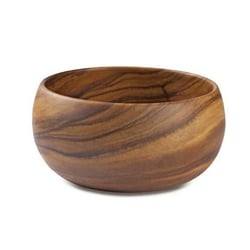 What a thought-provoking piece of wood art that would be useful in various ways. Again, an essential kitchen item which would help your mother in adding food inside! The material used is unbreakable hence; the bowl would stay in a good condition for a long period. Don't miss out this opportunity to design or buy a creative, yet, useful bowl.
10) Children's Profile Plaque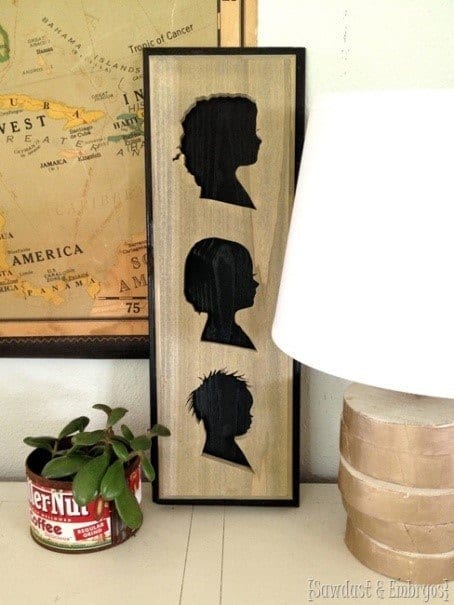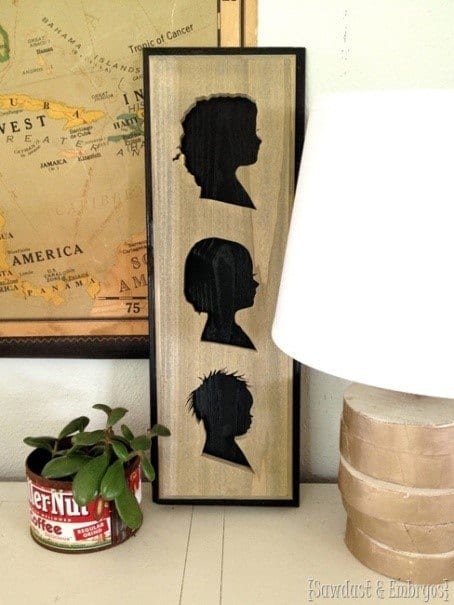 If you have kids, then this is the best item you could provide them with and keep these in their rooms. How exciting this piece of work is! Creating their lifelike picture and hanging it on the wall. Although, the process would be time-consuming, but, if you have an artistic mind then you are sure to succeed!
11) Intarsia Teddy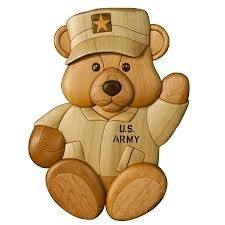 Here's an eye-catching product made of wood that your child will adore. You will be able to build full-size patterns, designs, color, and shapes! Tired of constantly going to shops and buying your child stuffed toys? Well, the offer is here, right in front of you!!
12) Money-Hungry Giraffe Bank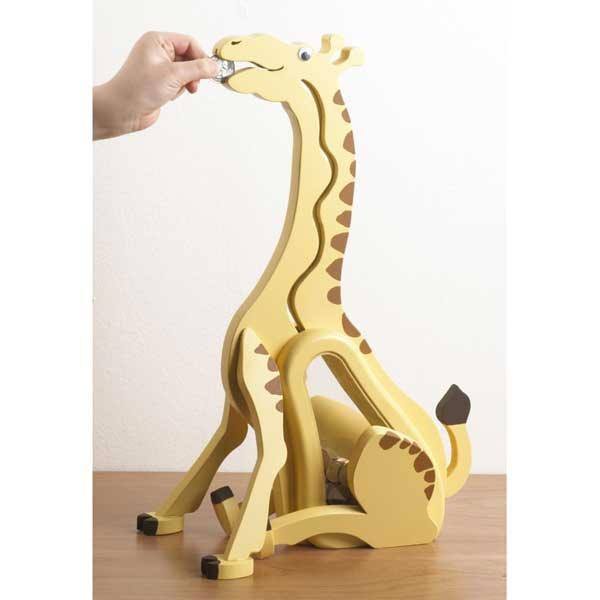 Kids get crazy when they are offered with something special like this, related to keeping their money in a safe place. Make them happy and you can easily build this at home using scroll saw, get your hands together at work while your kids wait. Other than giving these to your kids, you could keep it as a souvenir!! How lovely!
13) A-Cut-Above Bookends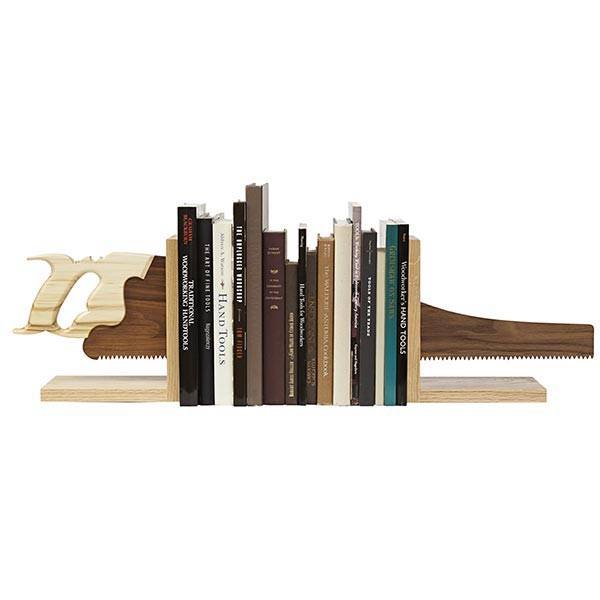 These bookends gives a proper optical illusion which makes this product looks fun and unique. An impressive way to display your books on the book-shelf! Get this right now if you're just as crazy as I am about books!!
14) Architectural Shelf Brackets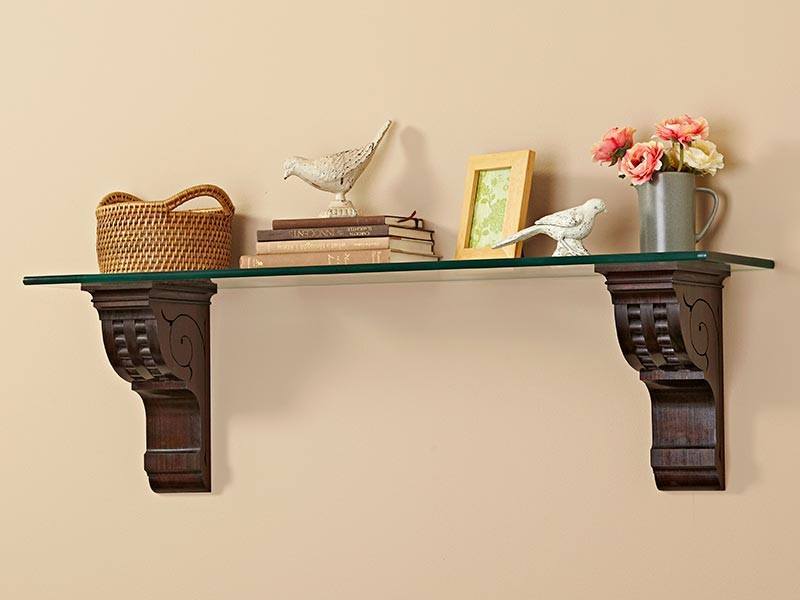 Though this shelf tricky, but imagine the things placed on it would save so much space at home. However, you will be surprised at how easy it is to cut and design it into a customized shape. It will add more attractiveness to your house as the wood is solid and concrete! An absolute inspiring way to décor, hope you will not miss out on this chance!!
15) Desk Clock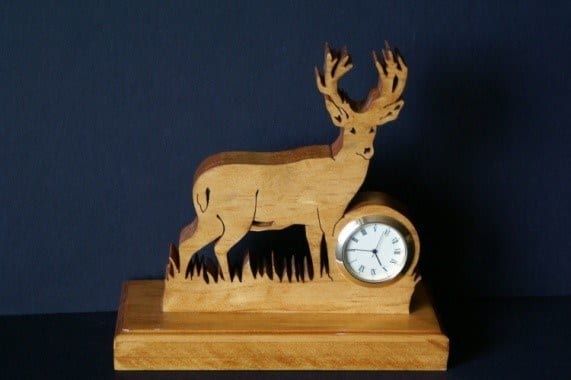 Ever thought of buying wooden desk clock? What an artistic way to enhance your house. A wonderful addition to your home or office! You could also build it on your own by using some critical techniques, as it will be a personalized desk clock that you would make according to your preferences. Good luck and never lose hope!!
16) Patriotic Star Ornaments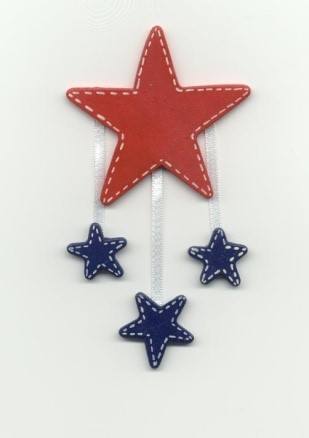 You can use these stars as ornaments, magnets or any place you would like to shine. You may finish the wood naturally by using Mineral Oil and Shellac Spray to seal the wood. Of course, you can finish these in any color that will suit your taste. If you are a Christian, then get these for Christmas Eve!!
17) Little Ballerina Scroll Saw Ornaments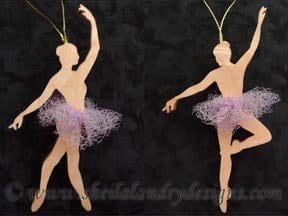 You will think of many uses for these beautiful little ballerinas! They can be used as ornaments, fridge magnets. They are fun and quick to make, not a lot of effort is required in this type of wooden work. A dancer would adore these little ballerinas as it would always remind them about the dance steps! An inspirational way to motivate!
18) Wise Owl Portrait
Any animal's lover out there? Look at this beautiful piece of wood portrait of an owl. However, it does seem effortful work to perform as it would require the use of scroll saw immensely. Buy this piece of wonderful art and place this frame anywhere at your home! Hurry up before this is out of stock!!
19) Duck Wall Hanger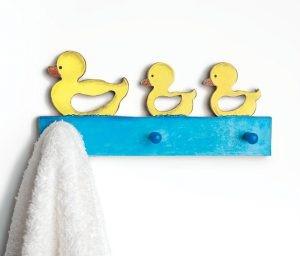 Here is a cute duck wall hanger that will add character to your child's bedroom! It is not a hard working task, easy to make at home. Since, this wooden product will be customized; you will have a variety of sizes available, also decide the pattern you think is suitable. Your child will adore their type of gift! Begin working!!
20) Scroll Saw Dinosaur Puzzle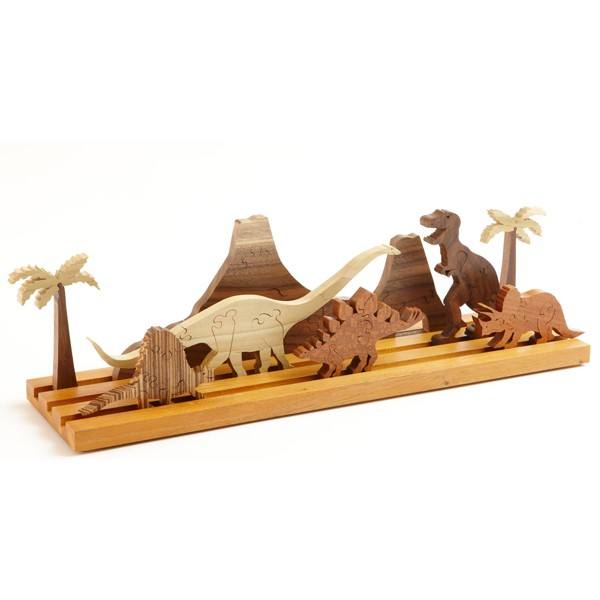 How would you feel creating different animals out of wood? Well, the answer is simple and easy. The scroll saw would make the task easier for you to cut the animal shapes into different size. Of course, if you're an artistic then this may not sound challenging to you. However, you do need to gather the material required and start practicing! You can keep it in your room, office or lounge!! It will certainly add beauty to the house.
21) Scroll Saw Cut Woodworking Firefighter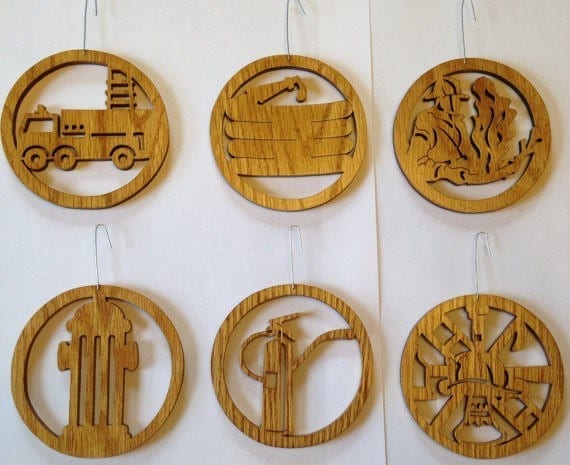 What an exclusive piece of work done by wood, these are sanded, stained, painted and finished with hands. It is truly amazing to create such pieces of art with your own hands. You will have to put a great deal of patience and commitment into your work, to make the results look outstanding!! You will love creating such a unique item that can be displayed anywhere in your home.