End tables can cost up to three hundred dollars. Not a practical price for something that you would buy in bulk. Fortunately, if you're into DIY or if you have a bit of experience in woodworking then you can opt to build your own end table. It doesn't require much and costs cheaper than a second-hand furniture.
Of course, woodworking can get a little stressful when you don't know where and how to start, that's why I would like to share a list of projects you can start on right now.
Here are 10 DIY End Table Plans you can try just using a wooden pallet.
1) Pallet End Table Under 2 Hours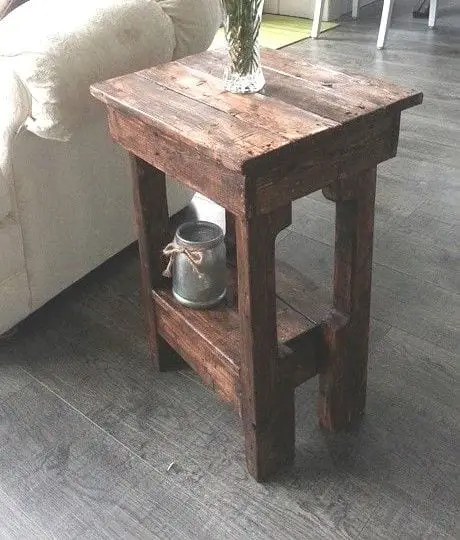 This DIY plan is so easy to do you can finish it in less than 2 hours. Have a crowbar ready to dismantle your wooden pallet then use a slightly higher grade saw like a circular wooden saw. That's a lot easier and would take less time than using a hand saw. Also, if you have a basic sander, that would come in handy by the time you finish upcycling your wooden pallet into this end table.
2) Rustic Pallet End Table
The process for this DIY project starts off like most DIY wooden pallet projects, dismantling the wooden pallet. As a DIYer, I can say that this is a fun and easy project that would need a little more than your average woodworking skills and just about seven to eight hours.
3) Elegant Pallet End Table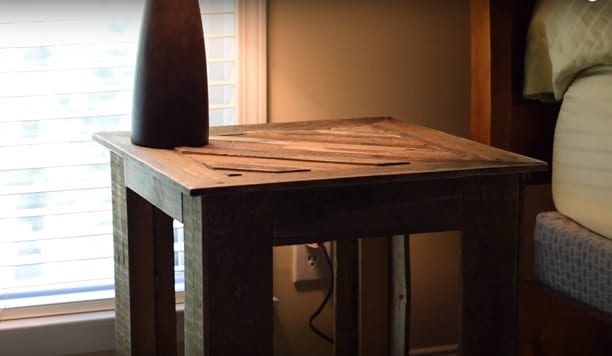 Using a standard North American shipping pallet may cause more work for you though, so I suggest that you use a two-way entry close boarded pallet to do this. If you're wondering what that is, that is a type of wooden pallet.
4) Bolted Pallet End Table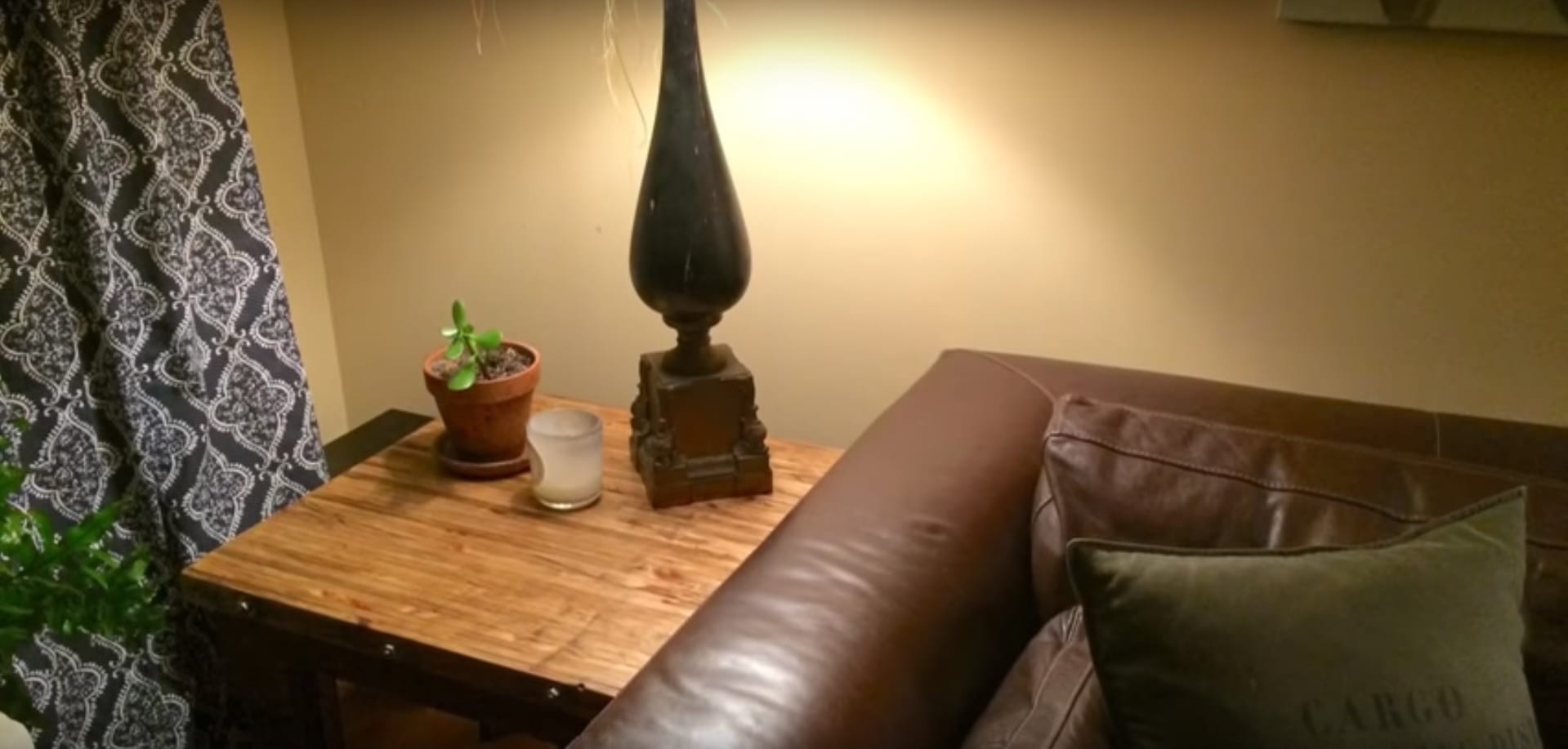 The builder of this end table used tools like a circular saw, a grinder (he added bolts and nuts) and a higher-end wood planer. But you wouldn't have to buy all these costly tools if you don't have them. You can simply swap the circular saw for any basic wood saw, the wood planer with a cheap basic wood sander and/or planer. As for the grinder, you can opt to hammer all your wood and not use bolts and nuts, or you can use a drill to bore holes and buy just the right length of bolts. Of course, you can make it look as if it's brand new by using wood finishing products and/or wood paint.
5) Cheap Pallet End Table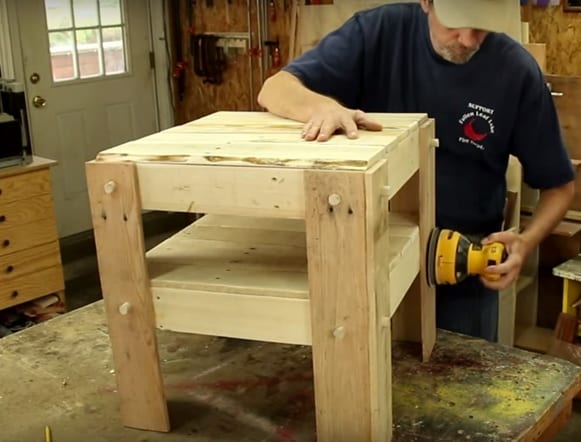 This DIY Rustic Side Table Made from free pallets may require an actual workshop. Of course, switching tools is an option but will cost you more time and energy. But as a fellow DIYer, I can't say there's something as too hard to DIY!
6) Narrow Pallet End Table
The builder used a four-way perimeter based close boarded wooden pallet based on the width of the planks. But you can use a regular two-way entry reversible and dismantle it with a crowbar.
This fully functional and sturdy DIY pallet desk can hold a lot of weight and can be trusted for most items in your house. You will definitely be more comfortable using this $5 table than a thousand-dollar expensive one that functions in the exact same way.
7) Easy Pallet End Table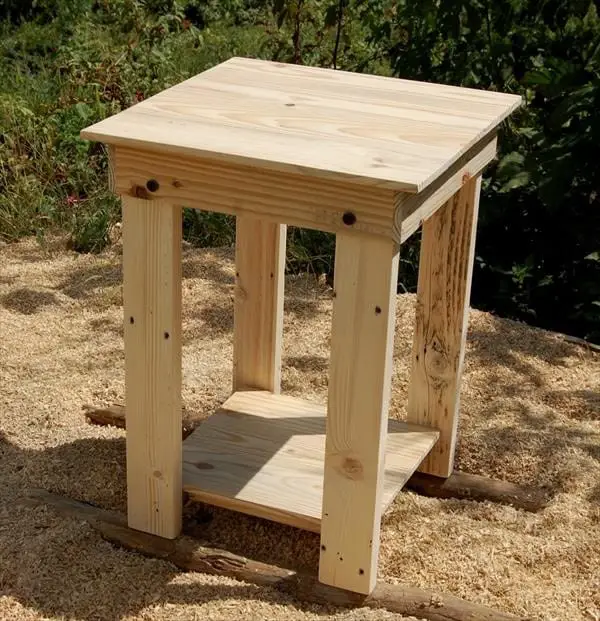 This tutorial did not require a high-end planer or a lot of sanding and fancy wood finishing. The process goes from dismantling your wooden pallets to rebuilding them by hammering down planks according to your desired style and dimensions. Finished with wood paint, this cheap and easy DIY is one of my favorites!
8) High-End Pallet End Table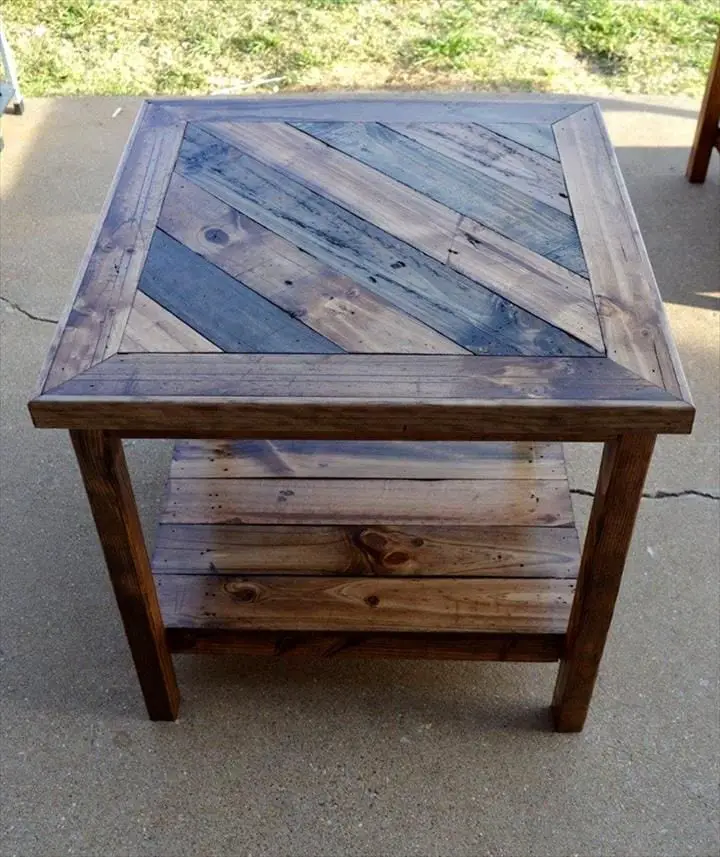 This rustic looking end table might look like a totally high-end wood but actually is just made from shipping wooden pallets.
9) Pallet End Table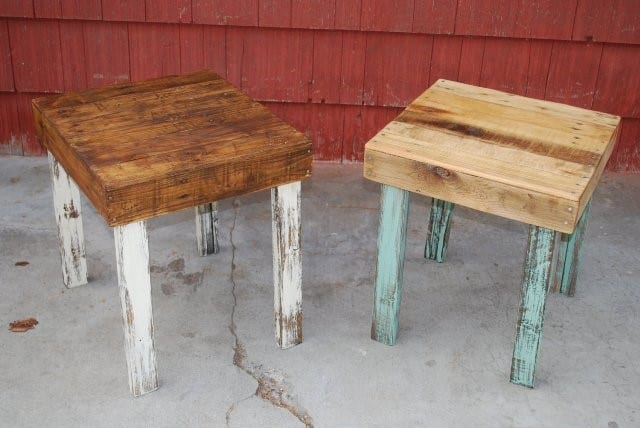 This end table plan is also one of the easiest on our list. This DIY can be done by someone with basic woodworking skills and minimal tools in just under 7 hours. Even though the legs may look a little thin, wood from wooden pallets is pretty sturdy and reliable.
10) 3-In-1 Pallet End Table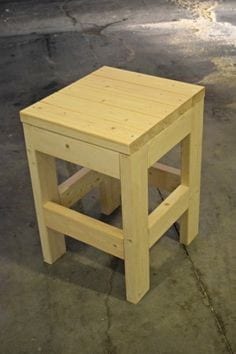 DIY Wooden Pallet End Table Plan that also looks like a stool or a home décor. This last on our list does all three. This end table is one of our cheapest yet on the list.
In Conclusion
Wooden Pallet DIY's can sometimes cost a little money but definitely not more than your typical furniture! But this list I curated for you today gives you the best DIY wooden pallet end table plans that cost little to none at all. Make sure to check them out and tell me which ones you liked the most. And share the article to your co-DIYers and those needing a new end table. Woodworking doesn't have to be so hard, all you need is a plan.