If you love pallets, then you are at the right place! We're a bunch of extremely happy DIY enthusiasts, who share a huge passion for anything wooden pallets related.
We've searched and reviewed thousands of DIY pallet tutorials in order to come up with one of the most comprehensive compilations of unique pallet ideas and DIY pallet projects for you to enjoy.
We have so much awesomeness to share with you, that there's no more time to lose.
Let's dig in, you talented pallet connoisseurs, and make some miracles out of free pallets. Hooray!
1) DIY Pallet Coffee Table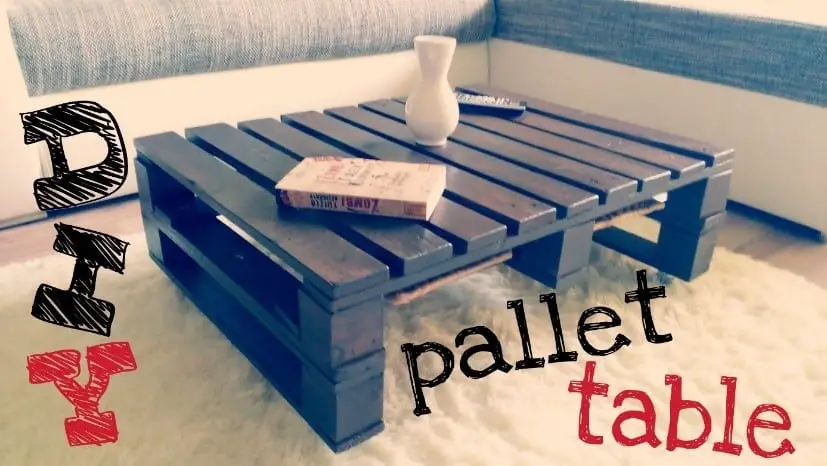 When thinking of practical pallet projects which can be a wonderful addition to your home, a DIY pallet coffee table is a very attractive option.
Just a few years ago when I was discovering the joy of working with pallets, my best friend invited me to spend a hot summer afternoon together.
I was eager to share my newly found pallet passion with her but as it turned out, she was no less passionate than me.
She invited me for a sip of ice coffee in her garden, and I was fascinated by the cute pallet coffee table she had constructed a mere week ago.
It was extremely comfortable and added a special charm to the chilled out afternoon we spent together.
Another reason which makes me like coffee tables so much is their versatility. Meanwhile, being made out of pallets means these are also affordable and easy to build even by beginners.
2) DIY Vintage Style Pallet Coffee Table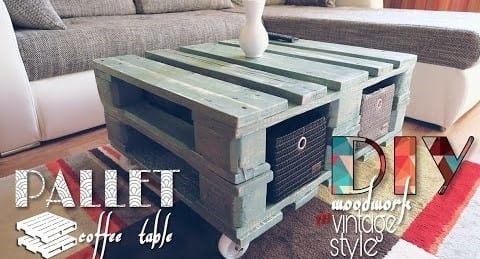 This is the pallet coffee table which I decided to build for myself. Being a huge fan of the vintage style, my new DIY pallet project quickly turned out to be one of the best I have succeeded to accomplish.
Meanwhile, my kids love to draw on my new coffee table. With the compact size, it is also awesome to use it during our family's weekend themed dinners with friends.
I find it extremely practical for placing my party bites or shots. Nevertheless, it cost me only about $30 to finish this build.
The list of tools and materials you will need include stain and varnish, 2 pallets, 4 casters, a jig saw, a sander, and a screw driver.
One more reason I love this particular vintage style pallet coffee table is that it is a durable model while still being suitable for the newbie DIYers.
3) DIY 3 Pallets Sofa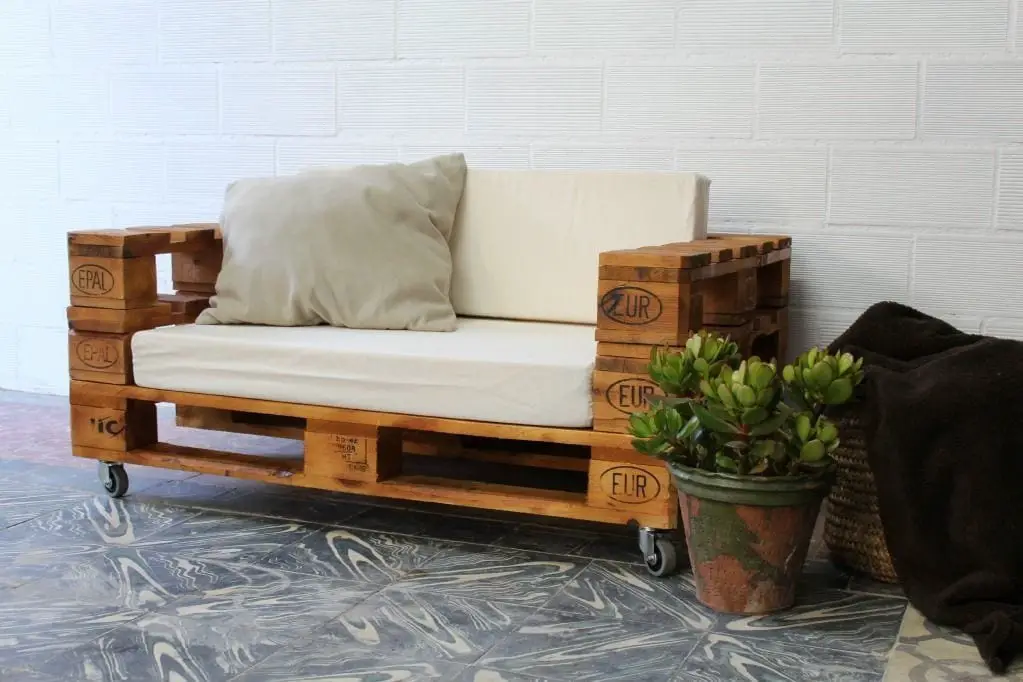 I must admit, being an interior design addict, furniture has been eating up a huge amount of my budget for years.
Ever since I discovered the delight and versatility of working with wooden pallets, though, things have tremendously changed. I gradually replaced most of my outdated furniture with beautiful and cheap DIY models, made out of reclaimed pallets.
And I believe this was one of the most satisfying decisions in my life. Now, the furniture in my house has a story.
Moreover, every single piece is unique. This particular sofa project takes only 3 pallets to be accomplished. A jigsaw will be your best friend for this particular model.
The entire process of cutting and assembling this comfy sofa is so easy that it almost hurts.
The final result speaks for itself. If you don't want to waste too much time or efforts but still wish for a nice new pallet sofa, you'd love this project.
4) Pallet Sofa with Capitone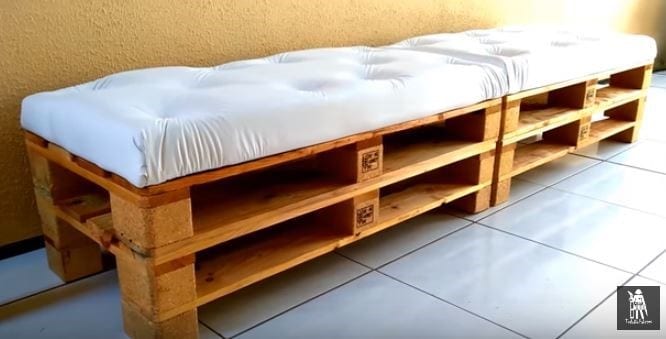 Have you ever been a fan of capitone furniture? But have you ever considered that you can actually construct a pallet sofa with capitone all by yourself?
Personally, before stumbling across this particular DIY pallet project, I have never thought this would be so easy, even if you are still among the novice DIYers.
Another reason why we like this pallet sofa is that you can adjust the size of this model very effortlessly. It can make an excellent fit both outdoors and indoors.
Moreover, you can keep upgrading this sofa as the time passes since the model itself is very simplistic, which makes place for new additions whenever your Muse strikes you.
My husband and I decided to make a very similar pallet sofa with capitone for one of our best family friend's birthday. What we changed about the design is that we added a vintage touch by painting the pallets in mahagony green.
5) DIY Pallet Wood Deck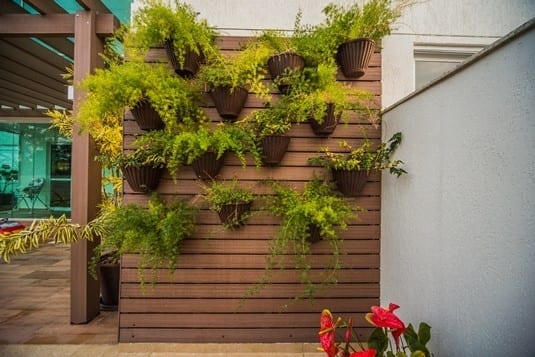 While I was searching for unique pallet ideas in the very beginning of my pallet projects gig, this DIY pallet wood deck was among the first ones I stumbled across.
This extremely easy and simultaneously beautiful wood deck managed to grab my attention in the blink of an eye. Our backyard was in dire need of refreshment but our budget was very tight.
However, we know there is nothing impossible for DIY enthusiasts! But when the ease and affordability of working with pallets also kick in, it's simply a double win-win.
That's why we decided to share this DIY pallet wood deck as part of our compilation. This project doesn't require the use of complex tools, and is also a fast one to build, too.
Nevertheless, once finished, there's plenty of room to let your imagination run wild and keep beautifying your wall deck in the future.
6) DIY LED Pallet Wall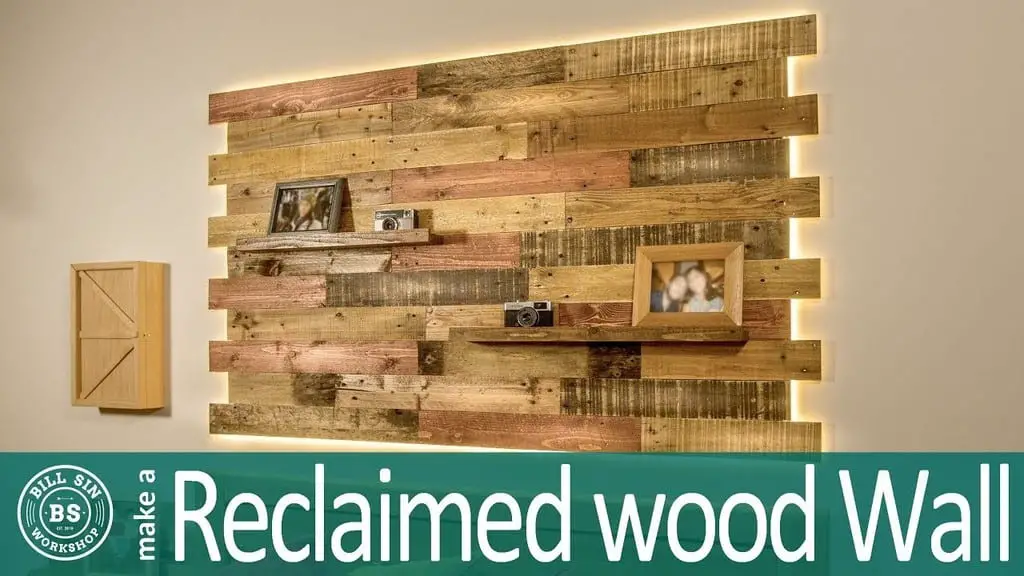 If you're looking for DIY pallet projects which do not require the use of complex tools, then this DIY LED pallet wall can surely deserve a place in your to-do list. Nevertheless, this project is also an easy one to accomplish.
While being suitable for beginners, we want to highlight that this particular build does challenge your precision.
Some wood pallet projects can be built more roughly but this one will demand some attention to detail.
However, we think the final result is worth the extra efforts. Altogether with the additional LED lights installed, this pallet wall can be a charming addition to your home.
My teen daughter loved it so much that she even gave us a hand for the build, which doesn't happen that often if ever. Initially, we sealed the deal for installing a similar LED pallet wall in her room, as well.
7) DIY Simple Pallet Table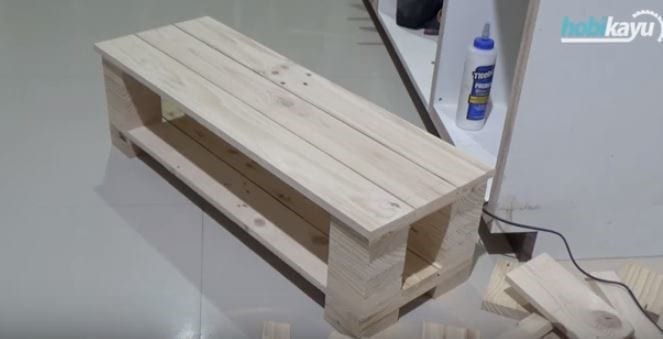 I've come to the conclusion that tables are always welcome as part of the household. Personally, I have more than 10 tables of different shapes and designs, and I can't be happier for discovering their usefulness.
More tables mean less of a chaos in my home. Moreover, I have managed to find out that as time passes, you can keep repurposing the tables you have. That's exactly why I enjoy this DIY simple pallet table idea so much.
It is up to you to choose whether you want to place it in your kitchen, living room, or backyard; whether you will choose to utilize it as a coffee table, TV stand, or simply a suitable place for your collection of magazines.
Just like the name suggests, the building process does not involve challenging your woodworking skills but instead, it is simple and easy even for the newbies.
8) DIY Pallet Wood Table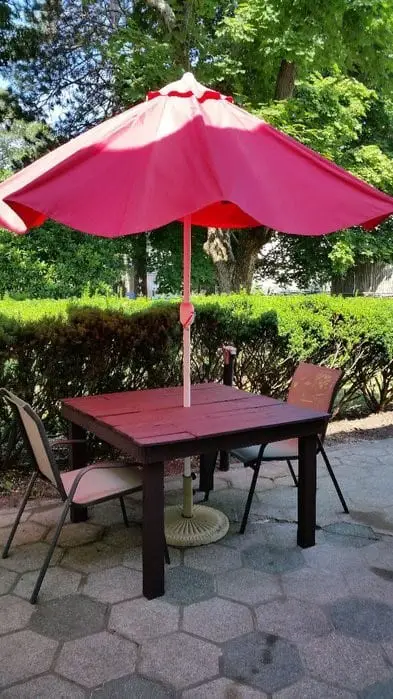 We like this DIY pallet wood table because of its smart design, as well as the ease of the construction.
If you happen to live in a region where the temperatures tend to go very high during the summer season, we bet you will appreciate the clever idea for installing a built-in umbrella just like shown in the video tutorial we are sharing below.
On another note, in the case you are on the search for DIY pallets projects with instructions, you may want to check out the additional step-by-step guidelines of building this wooden pallet table yourself.
The total costs of this build are approximately $30, and we'd rate this particular project utilizing wooden pallets as a suitable option for beginner DIYers, too.
The materials you will need include between 3 and 4 pallets (depending on their size), 2-inch deck screws, and deck paint, (although the latter is optional).
9) DIY Pallet TV Stand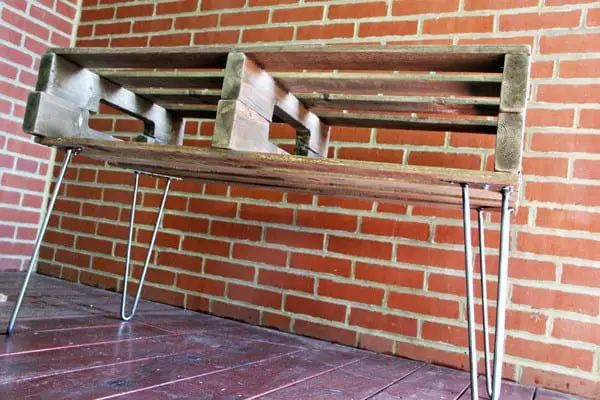 Are you enthusiastic to discover an affordable version of the expensive TV stands available at the store?
Then again, wood pallets ideas for constructing a durable and beautiful TV stand are overflowing. It sure feels good to know that we are not alone on our quests, and personally, I feel so grateful for the multiple awesome tutorials which other DIYers share on the web.
This pallet TV stand plan includes step-by-step instructions, as well as the complete list of materials and exact measurements you will need to check out before you get down to work.
This particular project can be suitable for all levels of DIY aficionados, and when it comes to the build costs) you can easily accomplish this pallet TV stand with as little as $10.
In fact, the maker of the tutorial has managed to make this TV stand with 0 expenses. Below, we are sharing more pallet TV stands ideas for extra inspiration.
10) Pallet Nightstands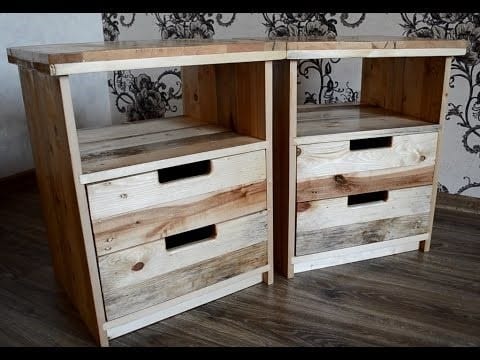 Is it time to replace your old nightstands? Or maybe you have been considering making pallet nightstands as a gift for a beloved friend of yours?
Whatever the motivation behind your interest in nightstands built from wooden pallets, we think you will agree with us that the project we are sharing below deserves huge thumbs up.
The video tutorial is an explicit one, and it guides you through all the steps of the building process.
However, if you are a newbie to working with wood, you may find it hard to grasp the entire plan as no cut list, as well as no written instructions are available.
On another note, the materials and tools needed to accomplish this project are also lacking. In any case, we highly encourage you to check out some of the rest DIY pallet projects we have compiled in this list.