Willing to do something productive in your spare time? Why don't you start upon some small woodworking projects? You may even end up building something useful in those unused hours.
Here I am sharing 25 really cool wood projects, small enough to be completed within a few hours. These wood works are very easy to build, even for non-professionals.
I have built most of them and since been using them in my house or office. Most of these items can be built using parts from old and unused wood furniture lying around the house.
Here is the list of 25 small wood projects I like the most.
1) Recycled Key Hooks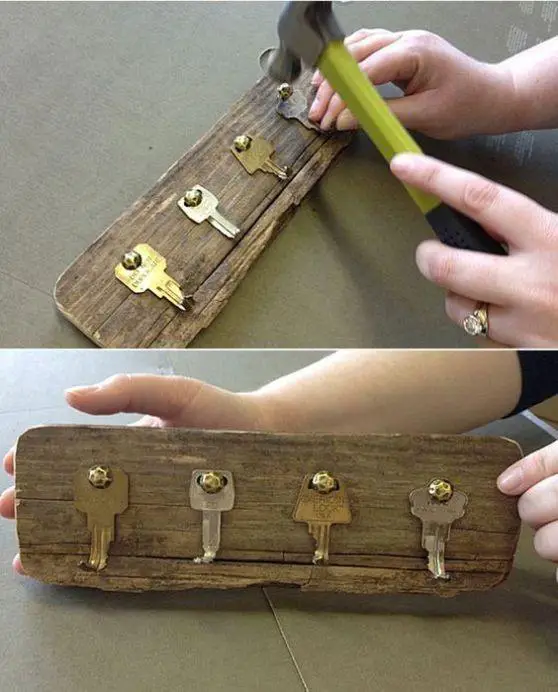 As you can see in the image, these hooks are simply created by recycling old keys and wood pallets. For this project, you'll only need an old piece of wood and some old unused keys. Bend down the tips of the keys using a hammer, as shown in the picture. Then, attach the keys on the wood using screws or glue.
2) Small Reclaimed Wood Serving Tray with Rope Handles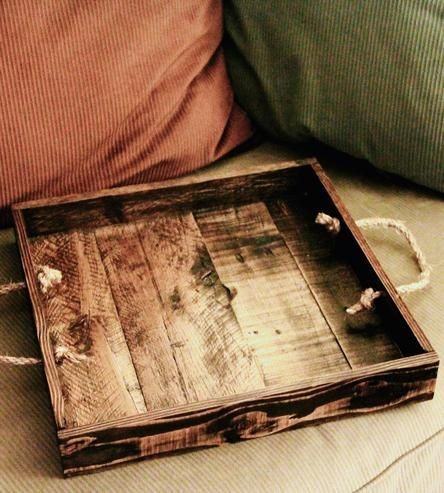 Wow! The name itself sounds so cool and so is the picture. Use some old wood pallets and screws to build this beautiful serving tray. Depending on the strength, the tray can be used to serve anything from water to meals. Old rope pieces have been used to make handles of this tray.
3) Pallet Wood Wall Rack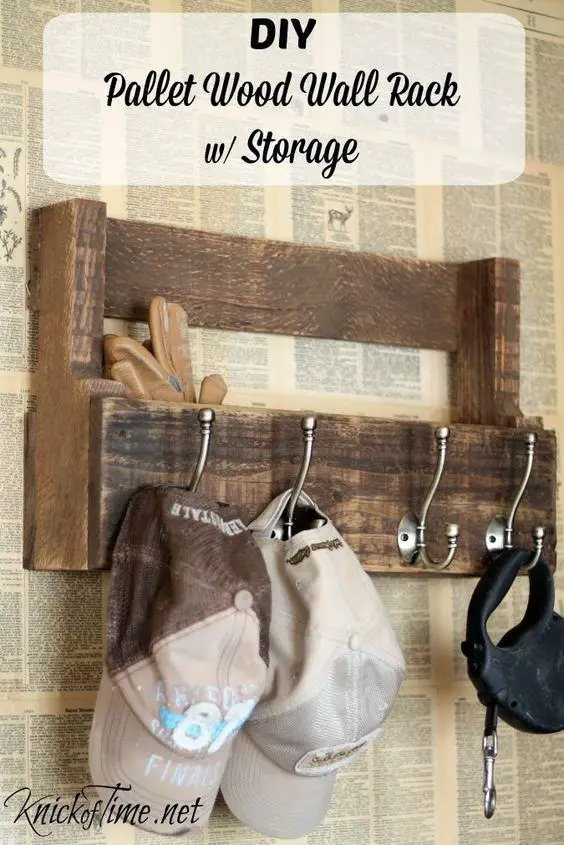 Need a more sophisticated wall rack than the one we built in project #1? Well, you got it here. As you can see, this one also has a storage that can be used to store small items like gloves, pen, knives, etc. The hooks are also more stylish in this one.
4) Love Wood Wall Rack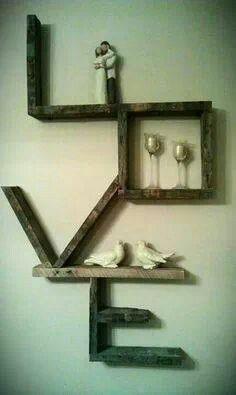 This is another small wood project that involves the use of recycled pallet wood. You may need to have basic woodworking experience for this project. The materials used are old wood pallets and some screws or glue. You can also put picture frames or other small items around to give it a more personalized look.
5) Wooden Box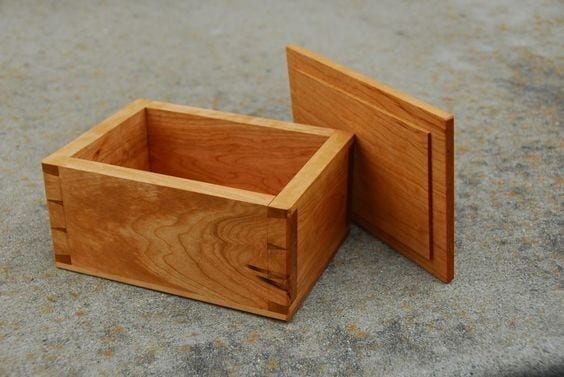 A simple wooden box can be used for many purposes, as a jewelry box, makeup box, spice box, etc. This is also very easy to make. You will have to attach some wood pieces using screws in the shape of a box. After that, you can use a paint to give it the finish or use it in its natural color.
6) Step Stool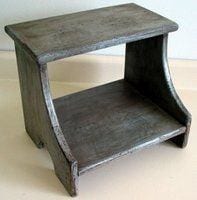 Another useful wooden item you can build in just a few hours using old wood scraps. This may look like a complex wood project, but it isn't. The stool is very easy and inexpensive to build. It can be used next to a sofa as a coffee stool or for any other purpose. My kids just love to drag it around the house.
7) Scrap Wood Side Table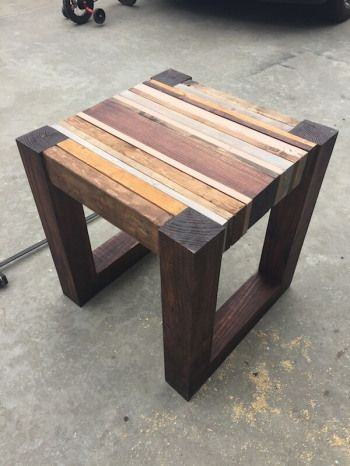 A beautiful side table constructed completely using scrap wood pieces. A woodworker needs not to be taught how to build this one as the picture itself tells the complete story. Make sure you got all the items before you start working on it. You may need a lot of pallet wood scrap for this one.
8) Pallet Wood Table with Drawers


Let's take it up a notch and start building something more serious. This project may take more than just a few hours to complete, but the final item would be worth it as you can see in the image. It is a beautiful entryway table with drawers made entirely from scrap pallet wood. You can make one yourself by following the instructions from the picture.
9) Wall Shelves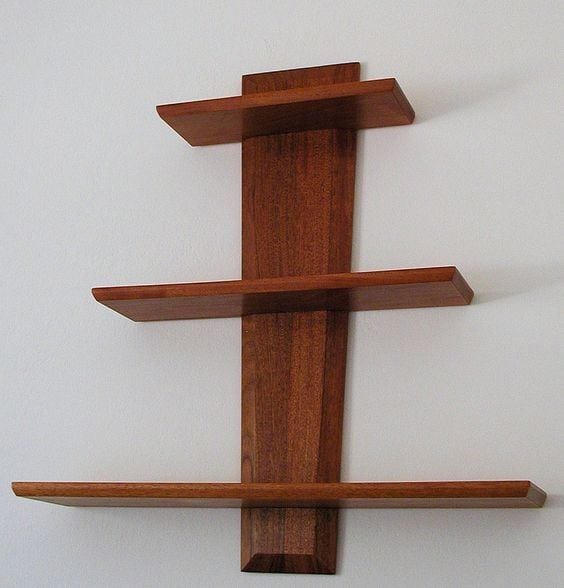 Wall shelves can be used to keep books, picture frames, and other small items. The one you see in the picture makes use of four wood boards. The size and dimensions of the final product depend on the size of the boards. Do exactly as you see in the picture. The horizontal plates can be attached to the vertical one using glue or some screws.
10) Toilet Paper Holder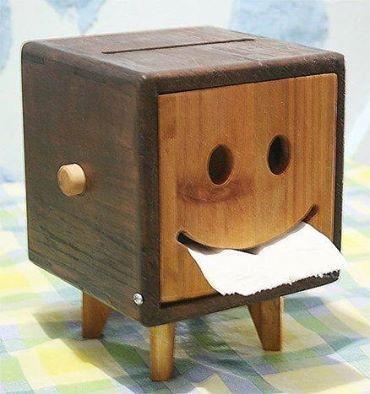 Cool, isn't it? And yes, you can build one yourself. It is one of the easy woodworking projects that usually take 3-4 hours to build. You can use it as a toilet paper or something else. I have one that I am using for Kleenex. You can even customize that smile you see at the front.
11) Big Bookshelf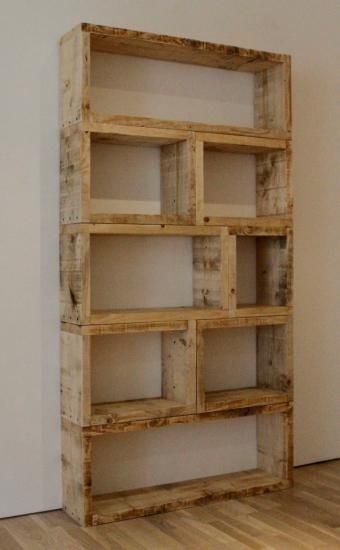 Although this is a big product, I still count it as a small wood project since it only took me a few hours to build this shelf. This is a pretty strong shelf that you can use for books and everything else in your house or office. I had to buy some additional wood pallets for this project as it needed some big ones.
12) Modern Tealight Holder
What can be more beautiful than a tealight holder that you can build from old wood pieces? It is a very simple project but will need some additional items like candles and a wood digging tool like the one you see in the image. Follow the instructions in the image to build one yourself.
13) Plant Stand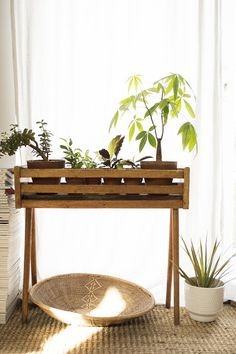 Make a beautiful wood stand for your plants using reclaimed wood pallets from your home. This stand can hold up to 3-4 plants based on its size and strength. Make sure that the legs are strong and steady enough to hold the weight of the plants. It can also be used in the kitchen to hold dishes and other small items.
14) Rustic Wood Organizer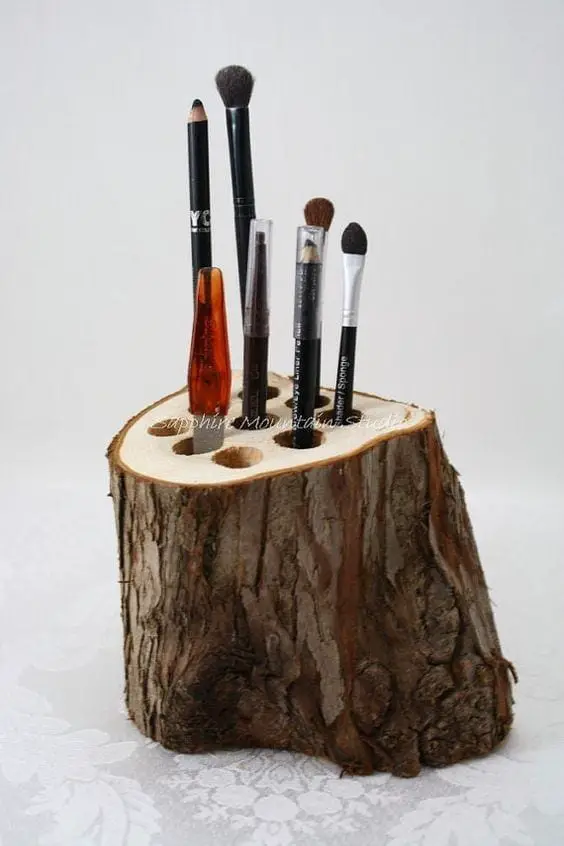 This is a natural wood organizer that can be used to hold pens, pencils, and other small tools. You will need an old tree trunk or something similar to make this one. Luckily, I could get one from one of my woodworker friends. See if you can arrange one or you can skip this project.
15) DIY Pallet Toilet Paper Holder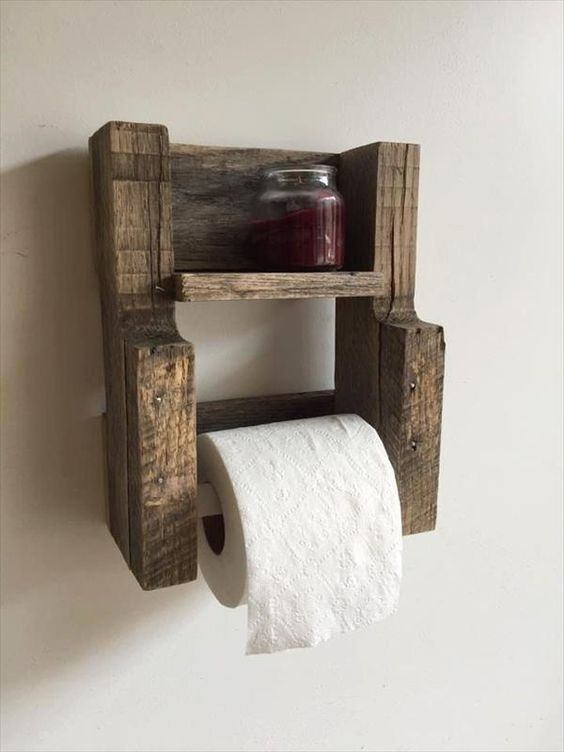 Another wood toilet paper holder with added shelves that can be used to hold small items like a shampoo bottle, etc. This is a small and beautiful project that you will just love making. You will need some recycled wood pallets for this one. Follow the link below to know more about this project
16) Small Corner Wall Shelf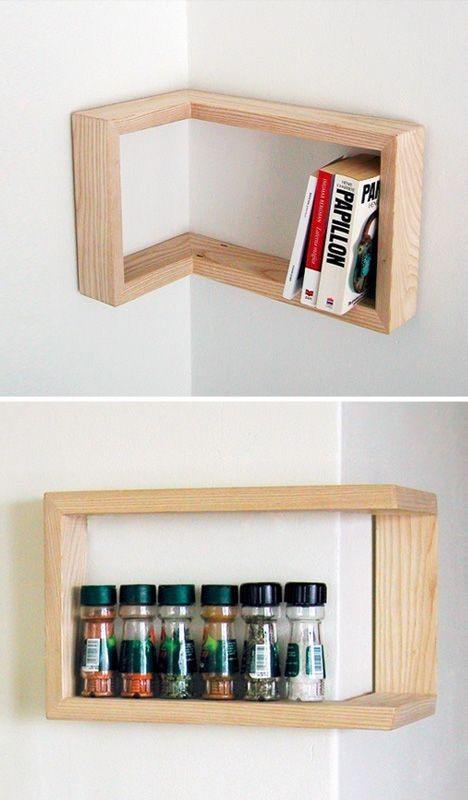 Add this beautiful shelf to the corner walls of your living room or kitchen. You can put books, stationary, or any other small items in this. It can be used for both an outside corner and an inside one. Visit the source article link below to read more about this corner wall shelf.
17) Rustic Wood Shelf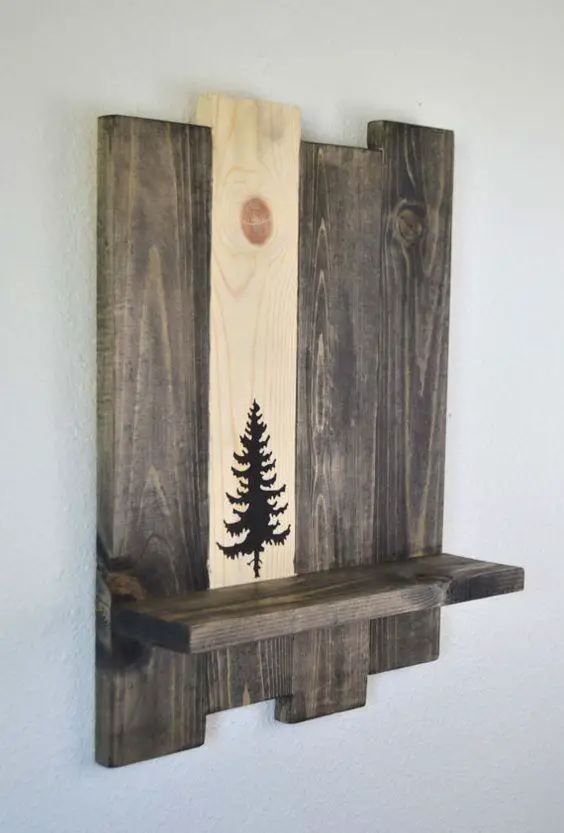 This one I first saw listed on Etsy for $10. I made up my mind to build one at home. It took me only two hours to build it without finish from old rustic wood pallets. The one in the picture is in Ebony Finish. You can finish yours in any color you want.
18) Wood Lantern Holders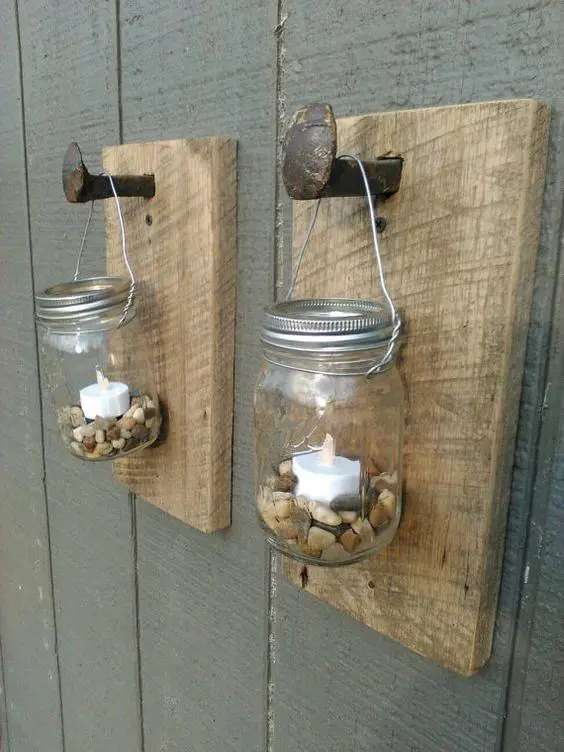 This one is a piece of cake for any woodworker. You will need one or two big nails and some old wood pallets for this project. You can use more advanced tools to give it a more stylish look. It can be used to hand lanterns, candles, clothes, and everything else. Use it as a hanger if you wish.
19) DIY Pallet Wood Memo Board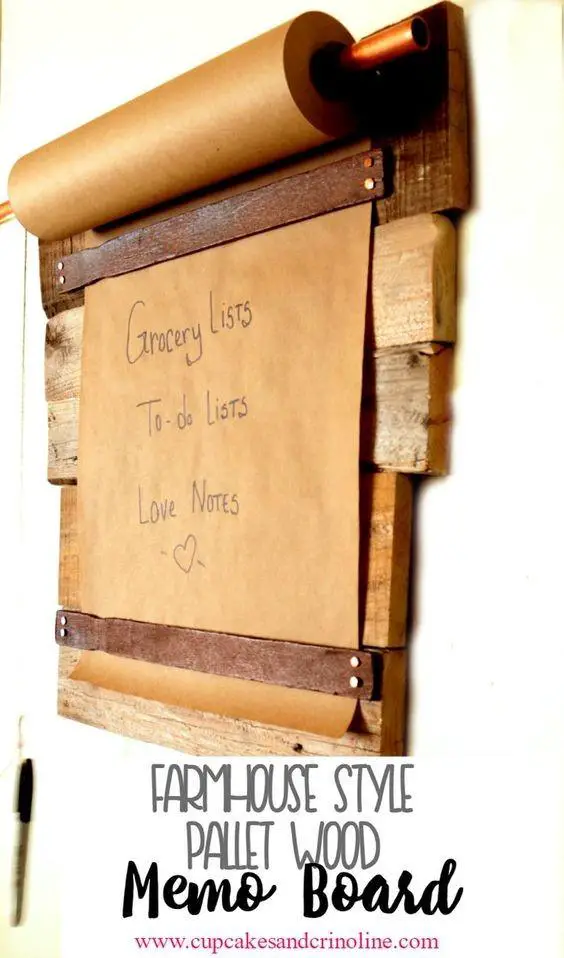 Need a cool memo board for your kitchen or someplace else? I got one right here. This is a very easy-to-do wood project that involves the use of old pallet wood pieces, a small pipe, cut tacks, paper, sawtooth hanger, paint sticks, and some screws. Follow the link for the complete tutorial.
20) Large Looney Bin/ Storage Box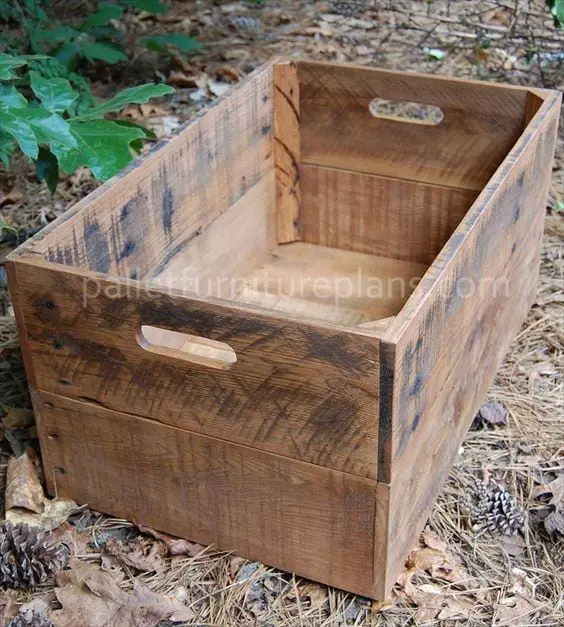 This is a large bin or crate created from old pallet wood boards. The box can be used as a dustbin, a crate, or a storage box for anything. You can even make a few small versions of this box to place in any room or in the kitchen.
21) DIY West Elm-Inspired Wall Cubby Shelf


You can easily make a simple and beautiful wall cubby shelf from scrap wood. The detailed step-by-step is available at the source link below. You just need to have some woodworking experience for this. The shelf can be used on any wall to store magazines, small books, and similar items.
22) Wooden Birdhouse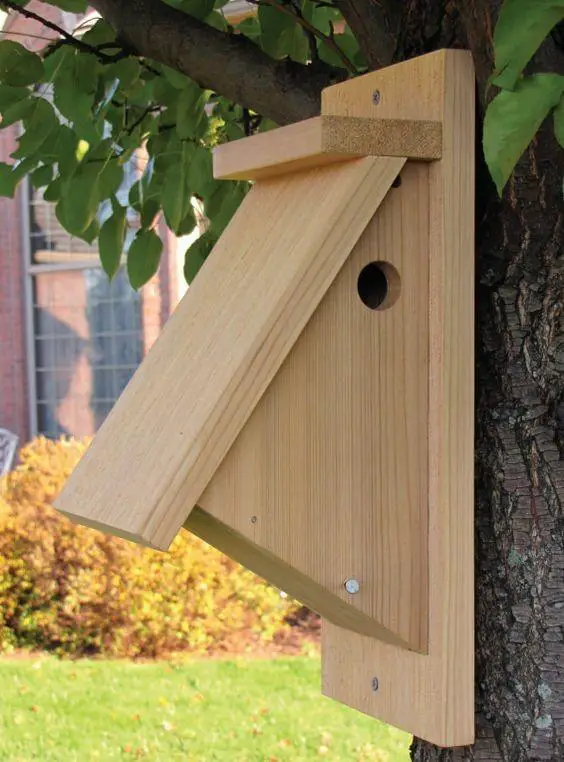 One good thing about small wood projects is that you don't have to spend money on items like wood. This birdhouse I built using the cedar wood scraps left from my rocking chair project. It can become a small and nice house for your pet birds. It hardly takes 2 to 3 hours to build this one.
23) Reclaimed Wood Memo Board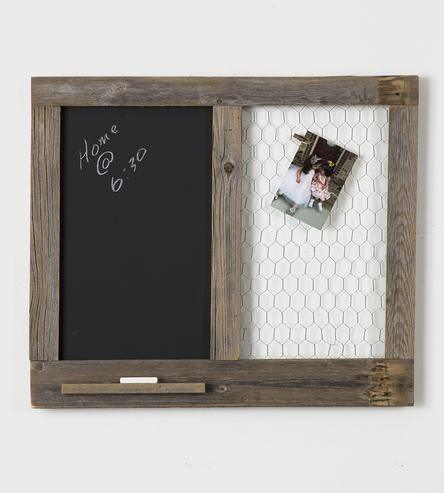 Instead of buying a memo board from a shop, you can now make one yourself with some reclaimed wood. The one in the picture is made with salvaged lumber. It can also be used as a frame to hold your family pictures. It adds a rustic touch to your room or wherever you use it.
24) Wedding Wine Box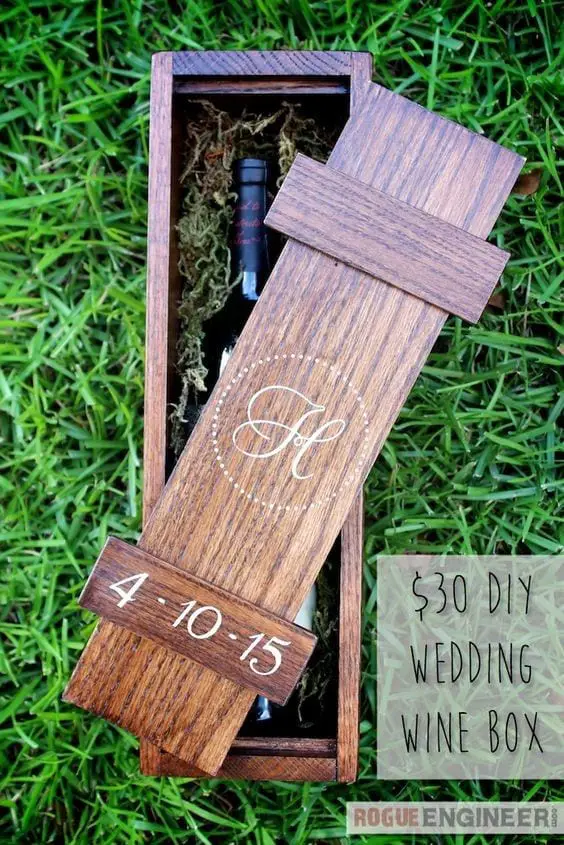 A wedding gift, especially a wine bottle looks unattractive without a proper wine box. Buying one from a shop can only cost you more than the wine bottle itself. Luckily, you can make a beautiful wedding wine box by yourself. You can customize the box by adding a design, craft, or quote. Check the tutorial by following the link below.
25) Wood Pallet Shoe Rack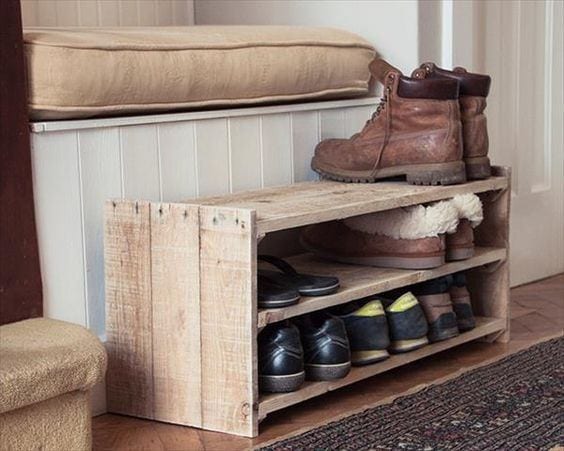 This is a small shoe rack made entirely with old wood pallets that are often treated as garbage in the house. As you can from the image, this rack can store up to nine pairs easily.
In a nutshell, these are the 25 top small wood items that I like the most in my house or office. These projects are so easy that a professional woodworker can even build one while working on some other major wood project. Tell us if you enjoy the article. Have you tried any project from this list yet? Did you complete it? Please share your reviews, questions, and projects in the comments. I'd love to hear about your experiences with these small wood projects. Also, share this with more and more your woodworker friends.