Woodworking is an art and skill to make different items with wood. It is not something new that people are trying to come up with unique designs, furniture and toys from wood. Here are few woodworking projects that you must check out that are especially for babies. These projects are specially organized for making new items for babies so that they can enjoy and play with them. In fact, many baby items are available in the market that are made of wood. Out of which, many of them are handmade.
There are a lot of baby items available for the fun and entertainment. Some of them are mentioned below:
1) Baby Rattle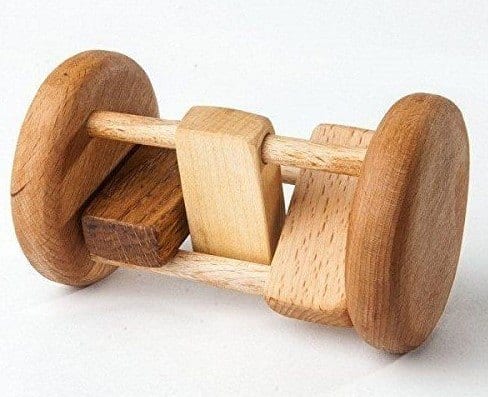 The great and interesting in this project is that this can be made with the scrap at home. Just plane the pieces of the wood and give them the shape you like most, then gluing them together so that it will seem like a single piece of wood. The round ends must be made with the same material so that it will look beautiful. The product is for playing and children enjoyed by playing with this baby rattle.
2) Baby Bench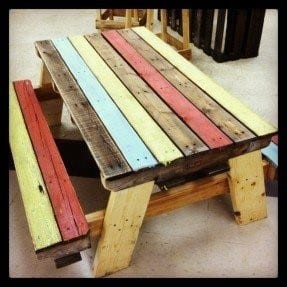 There are many types of benches for the kids. Some are tree benches which children can use while playing in the garden. In some places, we can see the table bench together for the kids to take their meal together. Some are work benches, and some are simple benches in the baby rooms to sit with their friends at a party. 
3) Baby Boxes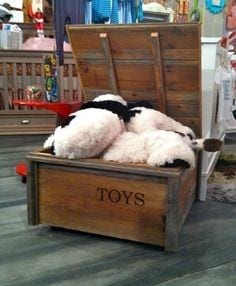 Baby box is the most interesting project of baby items because babies love to save their toys in a special box. The box must not be reachable to others. Some bath boxes are also available in the market in which mothers put baby bath things like soap, shampoo, etc. These are also wooden boxes and look so nice. The toy box is most loving to the children. 
4) Baby Furniture and Bed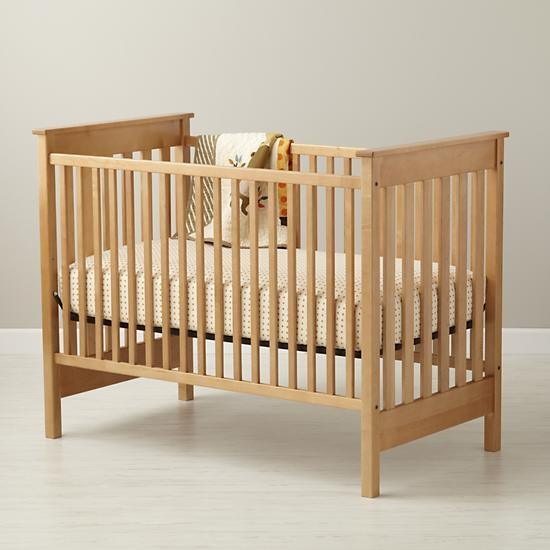 The most important thing in woodworking projects is a baby bed. Bay furniture and bed is the most usable thing in the baby room because the bed is the project to make your baby comfortable and have a sound sleep in his bed. Babies love to sleep easily in his/her sleeping time. These beds especially make with walls, so those babies feel secure in that bed. 
5) Cabinets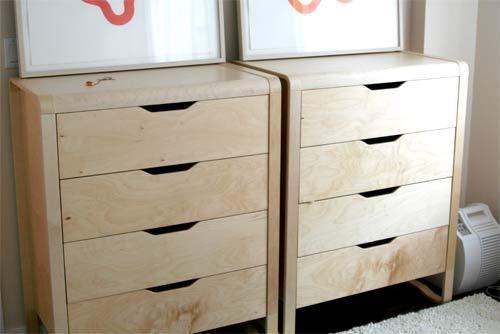 The cabinets made by the fine wood so that they can stand in the babies' room. Cabinet has drawers to save the clothes on them. A lot of baby things like toys and the baby items can save in these cabinet drawers. The shelves and the drawers are attached with the nails and the glue to make it strong. 
6) Carving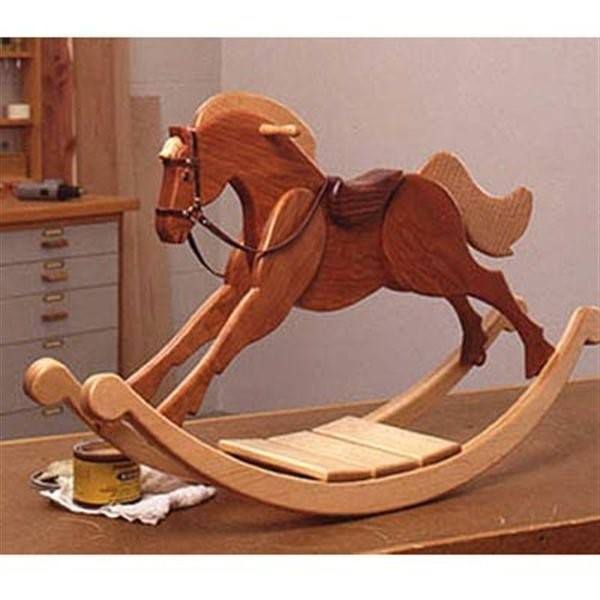 I designed a horse on which baby can take a ride and enjoy. Kids make fun on that carved horse. I made that with the nice wood and gave that a swing horse. It is the best-carved horse which is useful to make kids busy so that they can't make noise with weeping. Carving seems the best gift for the toddlers. ​
7) Wooden Clock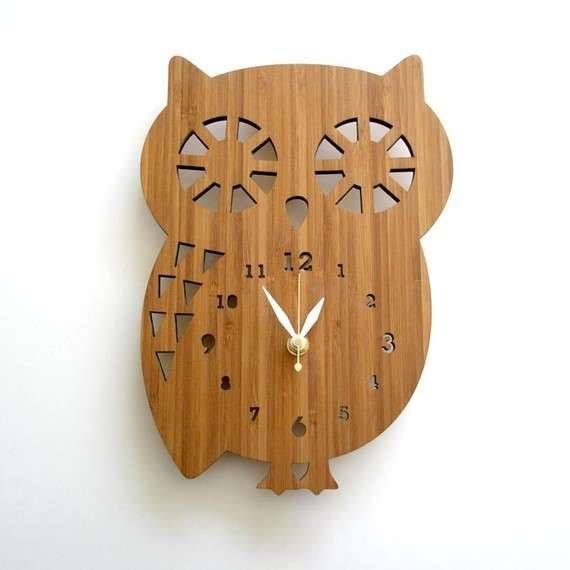 Woodworking project planned much more things for your baby to make fun and enjoy. Some kids who are growing up day by day and go to schools are normally learned to watch the time on the clock. So the wooden clock is also an interesting thing for them, and they love to see this different style clock. 
8) Frames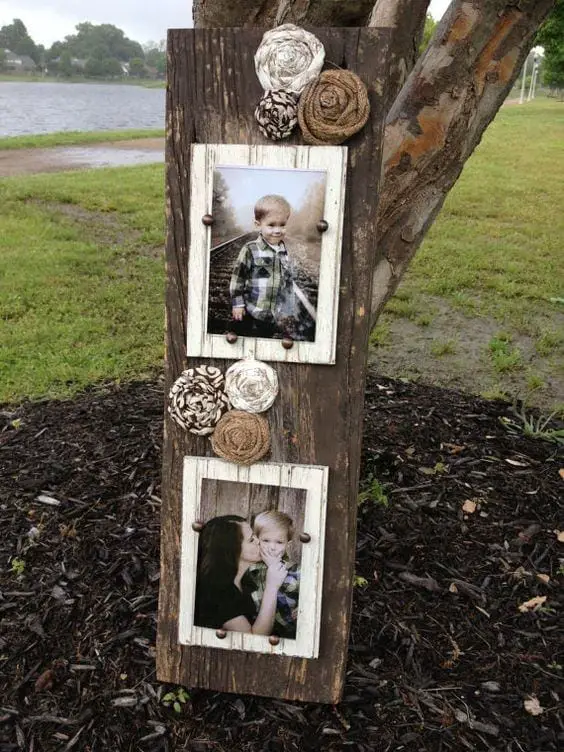 There are many ideas for making of baby frames in which the photos of them can be decorated. I planned to make a photo frame tree so that the photos of the babies can decorate from the 1st day of their birth. They love to remember that photos as they grow up day by day. All become the loving memories. 
9) Wooden High Chair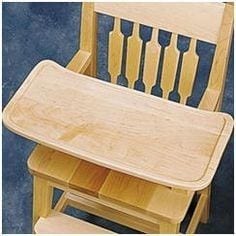 You must make a high wooden chair for your baby. He mostly wants to eat food by himself when all the family sits on the dining table, so to make him feel a special member of the family high wooden chair can be used. You can give him a little food in plate or bowl and put that in front of him so that he can eat that easily. 
10) Rocking Chair
A rocking chair is the best gift made of wood. Rocking chair is used for the school going kids. They love to play on the rocking chair and enjoy that time. They want to spend their free time with a comfortable playing item, and the rocking chair makes them play in different style. Most of the kids like it much more. 
11) Wall Hanging Shelf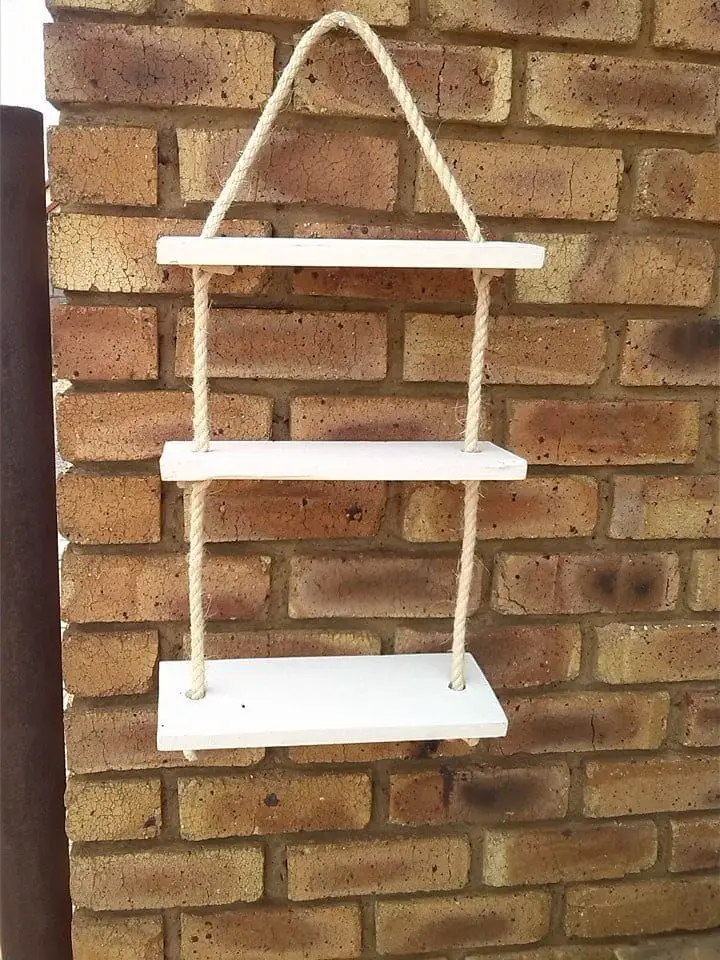 A wall hanging shelf can be made with the scrap wood pieces. We need to use rope for hanging it. This shelf can be used for decorating toys or make it a decoration piece with the painting on it by the kids. By doing paint and decorate plants on the hanging shelf children will enjoy the time and also feel creative. ​
12) Futurama Sidecar Sleeper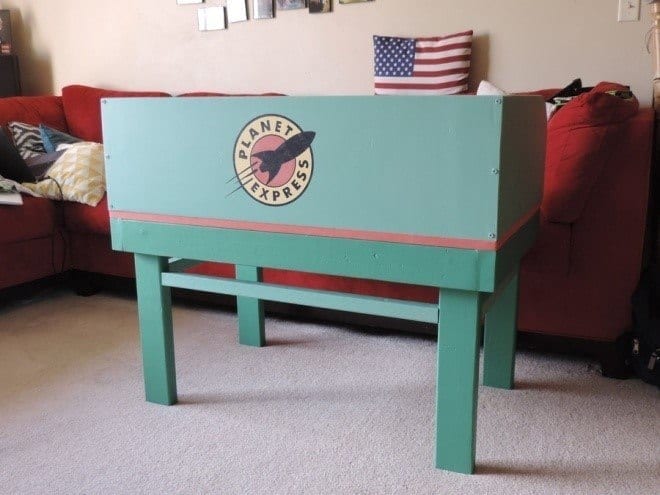 This sidecar sleeper is for the newborn baby, and it can be made at home. No more cost need to spend in its making. This sleeper can move in any area of the house so that the mother can do her work freely. Futurama sidecar sleeper is not only comfortable for the baby but also for the mother of that baby. ​
13) Study Table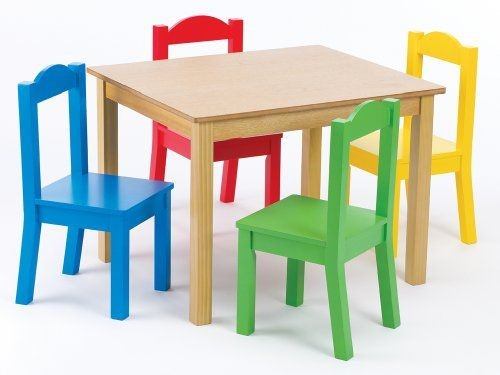 When kids grow up, they want comfort in any phase. When they go to school or tutor comes to teach them they want a special study table and chair at that time. They want to do combine study with their siblings or cousins. For this purpose, a wooden study table and chairs are very necessary for them to do study together. 
14) Garden Chair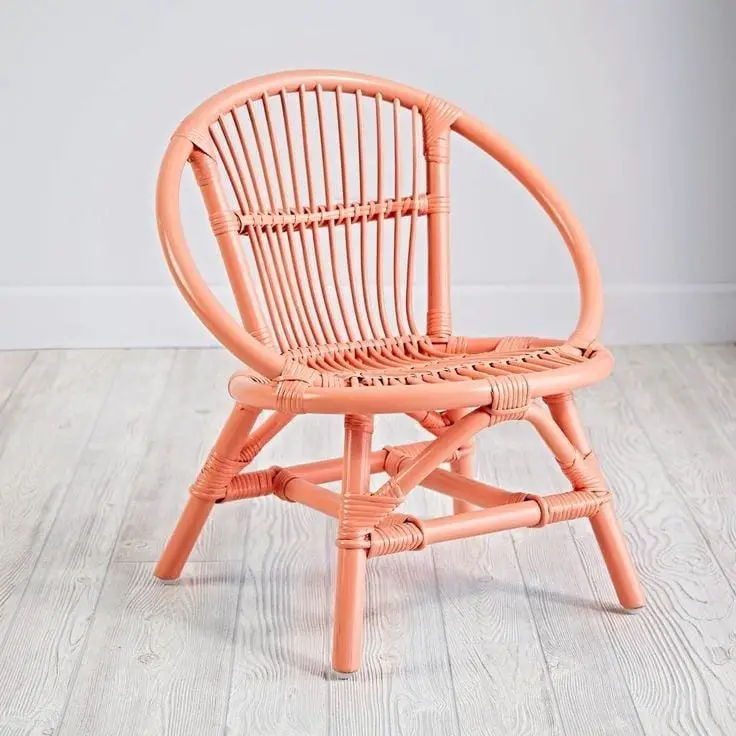 Many of us mostly saw garden chairs and tables made with such nice wood. They are used for the decoration and the gathering. Kids also like this kind of furniture because it seems light weighted and easy to move for them. These chairs mostly use for the kid's parties in the gardens. They are easy to make n look beautiful. 
15) Baby Doll House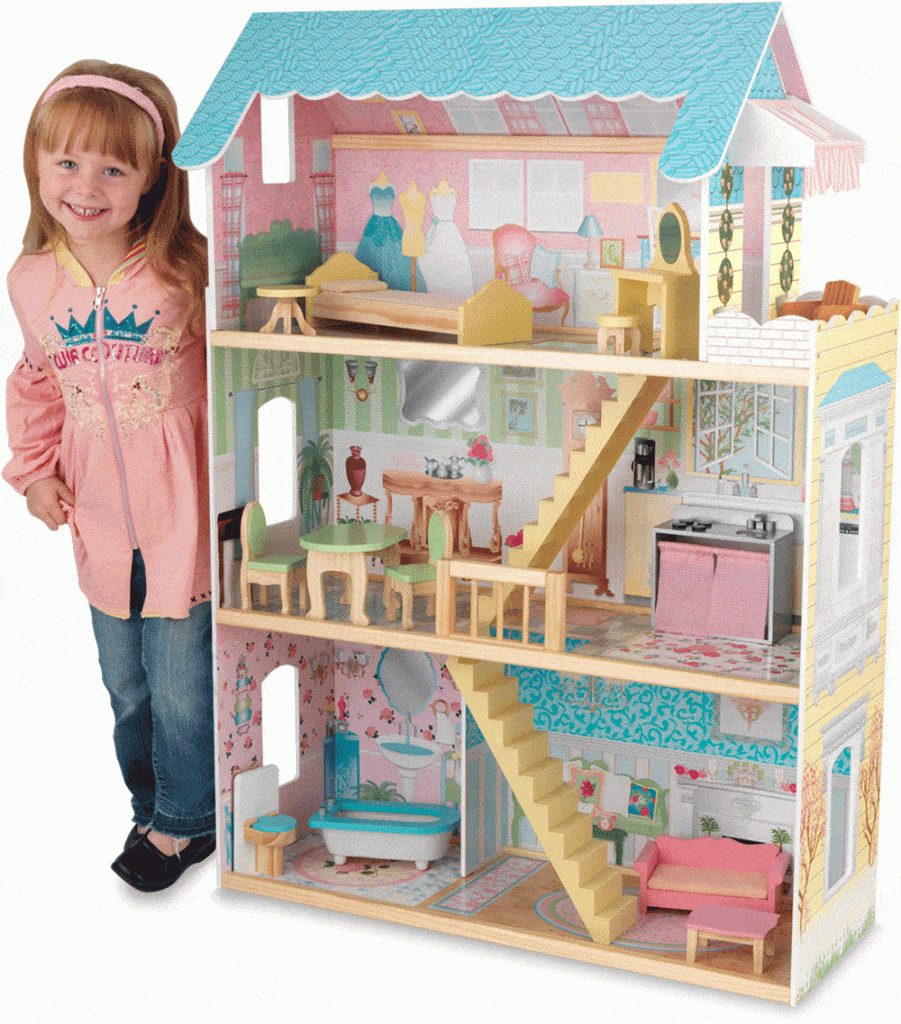 Baby girls love to play with the doll house. They have a mind of decorating a house from the childhood, so they love to decorate and make doll houses of different styles and designs. Bay doll house is such an emotional thing in the home to see baby girls take an interest in making wooden doll houses. 
16) Baby Girls' Beds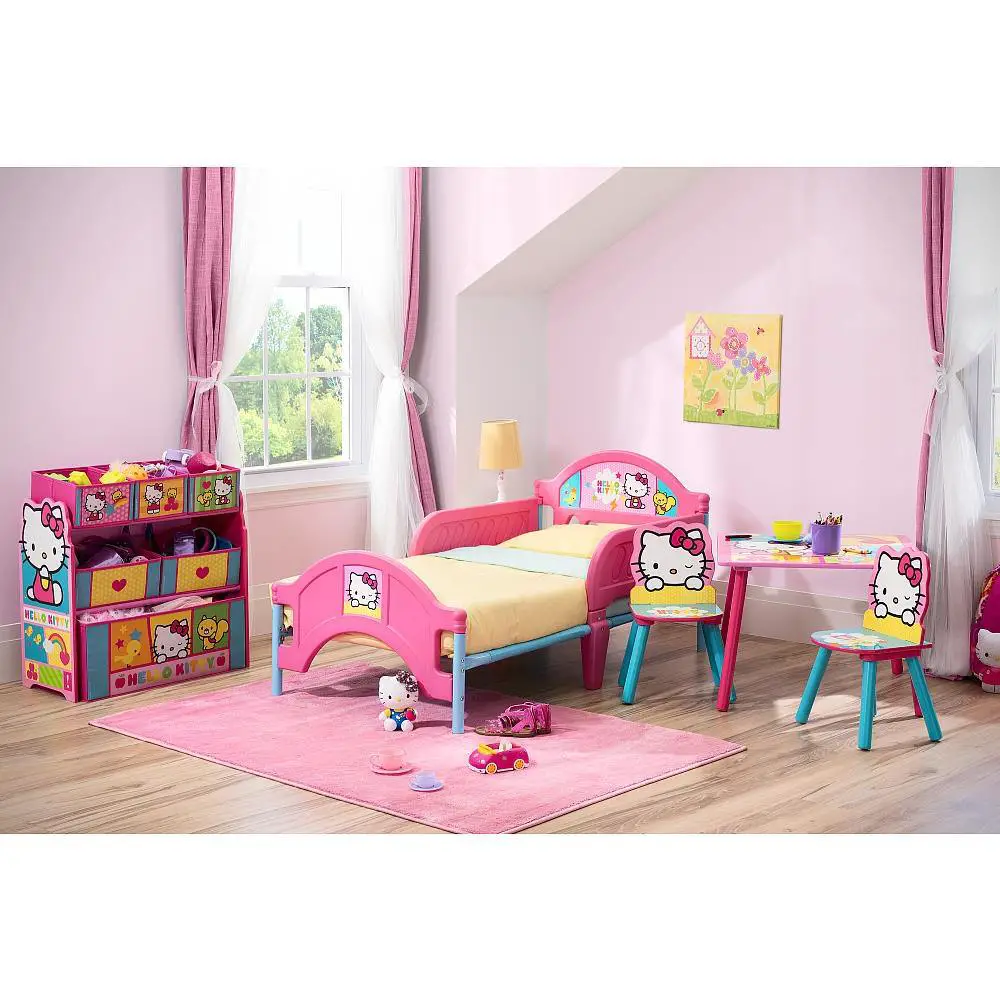 In many homes, their baby girls like to have their baby bed in their room. They want to decorate that little wooden bed with their designs and colors so that it seems charming. Mostly girls like to have pinkish colored bed and dolls on the bed. They love to stick kitty stickers and many girlish looks on their bed. 
17) Baby Gate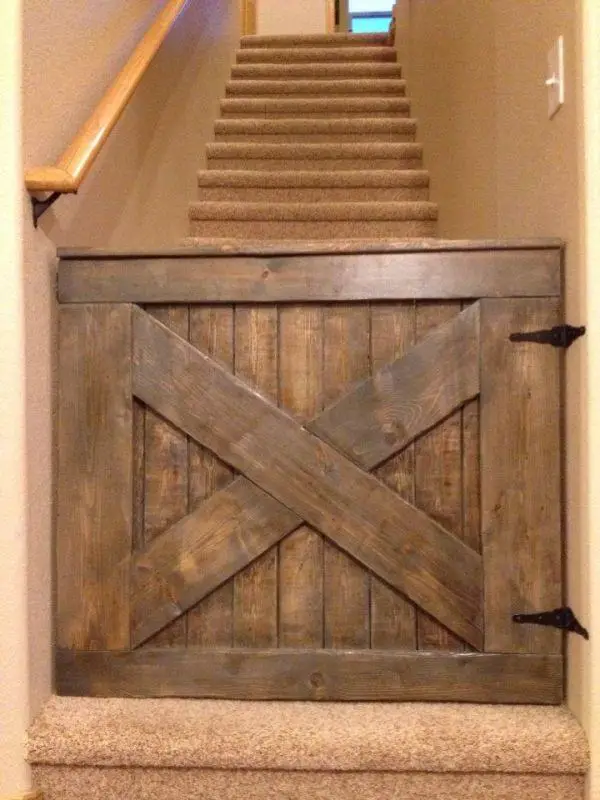 The wooden baby gate needs to make for the security of the babies. The toddlers learn to climb the stairs or go outside of the house and rooms. To stop them to do these things which can be harmful to them, baby gates have to put in front of the stairs, and the outer are of the house. 
18) Play Kitchen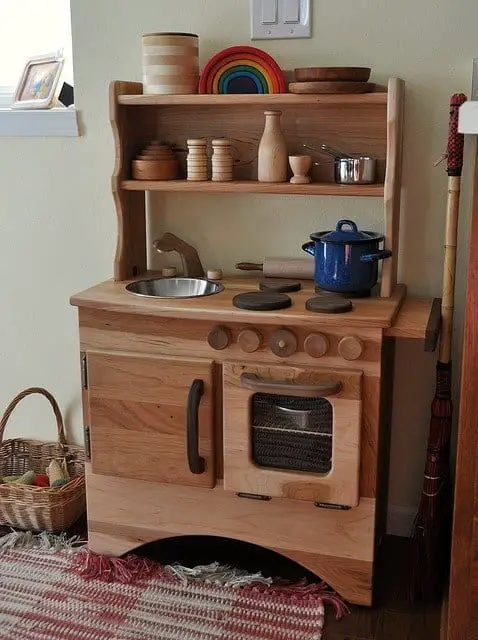 The play kitchen is also the game of the baby girls, but now some baby boys also have an interest in playing the wooden play kitchen. They want to act like making food and prepare the tray to serve their parents, elders and each other in the game. This play kitchen is also a smooth and beautiful project to be done. 
19) Baby Mobile
Baby mobile can be made easily at home with the scrap. Two or three wooden sticks around and stick them with nails and hang some toys of chimes on it. Babies love to play with this baby mobile because this seems very attractive to them. The toys hanged on this mobile feel as they are playing with the babies. 
20) Baby Abacus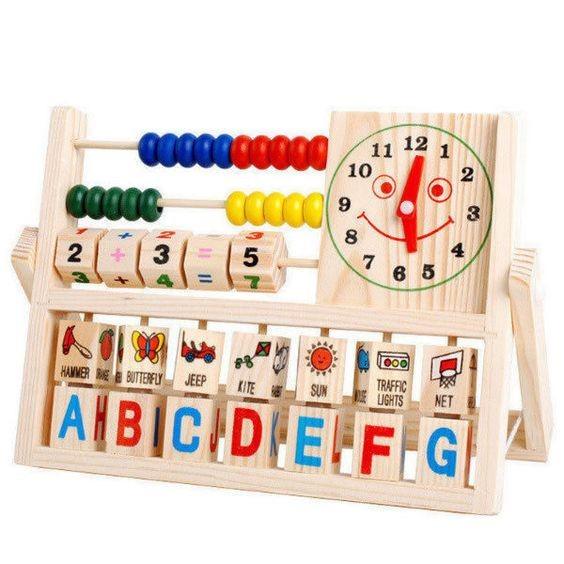 Abacus is the most ancient way of learning. The starting learners learn the counting from this device. Baby abacus is also the best woodworking project and can make at home easily. Abacus is a very useful project to do and most of the kids like to play alone in bed that's why this is the best item for those toddlers to play on the bed.
21) Children Scooter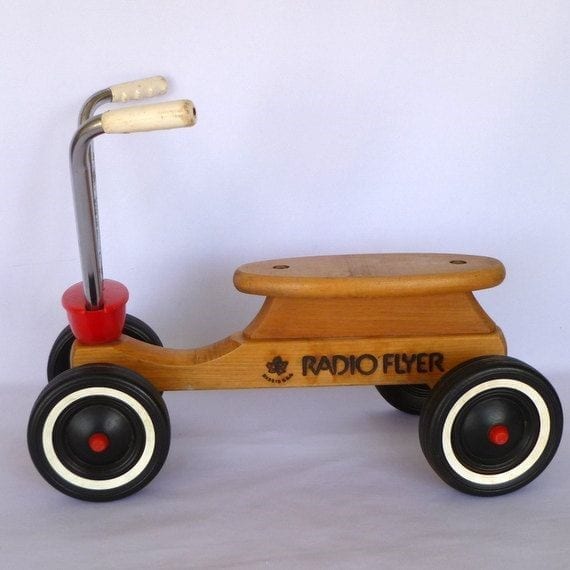 When kids are growing up, they want to ride cycle or scooter. Many of wooden scooters are available in the market, and they are also the interesting project of the woodwork. Kids love to ride a wooden scooter in an easy way. Many of the kids don't even know how to ride on a scooter, but by seeing others, they also want to get that and try to ride.
22) Pallet Crescent Moon Baby Crib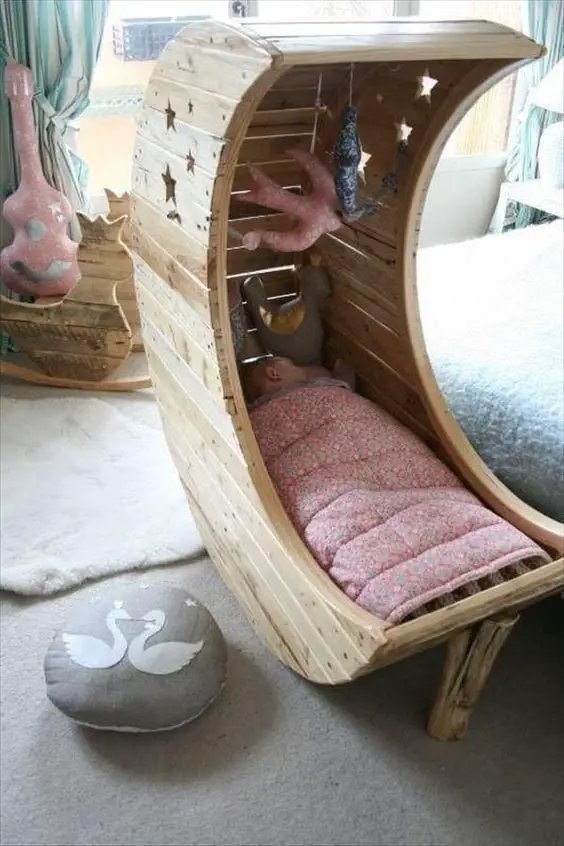 This is just so magical this has to be included in our list! Check out the whimsical crib pallet bed frame, the most amazing bed frame for a crib made of wooden pallets made for the most precious little one.
This crib has been lovingly shaped like a crescent moon which symbolizes nighttime. The crib cradles your little one and has an overhanging section to place a small light, some toys or a mobile. The lower portion can hold on to a small mattress, a small pillow, and a cozy blanket.
You might say that this may not fit your baby at all but just for fun, this magical crib is certainly a lovely thing to have. It could be a day bed for your baby or may be used as a dressing table, but never leave your baby unattended. Take this as an inspiration to construct a bigger toddler bed or a whimsical bed for you.
​Conclusion
At the end we can say that there are a lot of funny and enjoyable woodworking projects are available for your baby to make him happy. These projects are not only for making fun but also creative and interesting to create things at home. Children are the important part of every home in the world and when they feel happy parents become happier. So that parents always want to do something to make their kids enjoyable and live their life with a smile. So these are the projects for the tiny wishes of the kids to fulfill easily at home.