Have you ever tried building something unique from wood?
Being a woodworker, I'm always wondering what else I can build. So, I was searching Imgur for some nice furniture images and came across this amazing list of woodworking projects that were kind of unusual for me. Out of curiosity, I tried to make some of them and finished a few.
Here, I am sharing the list of 13 woodworking projects that are a little unusual, but a nice practice for your skill.
1) Tumbling Bowl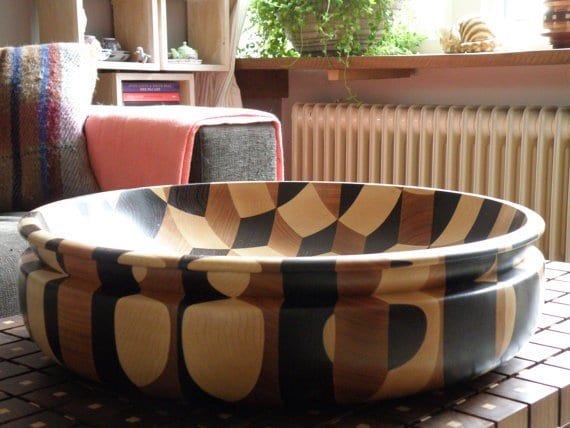 This is one of the hardest woodworking items I ever made. The one in the image was built by Thomas from TAGwoodworking. This is a really beautiful bowl that can be used for anything you use a bowl for. I hope you like the project.
2) Folding Gateleg Table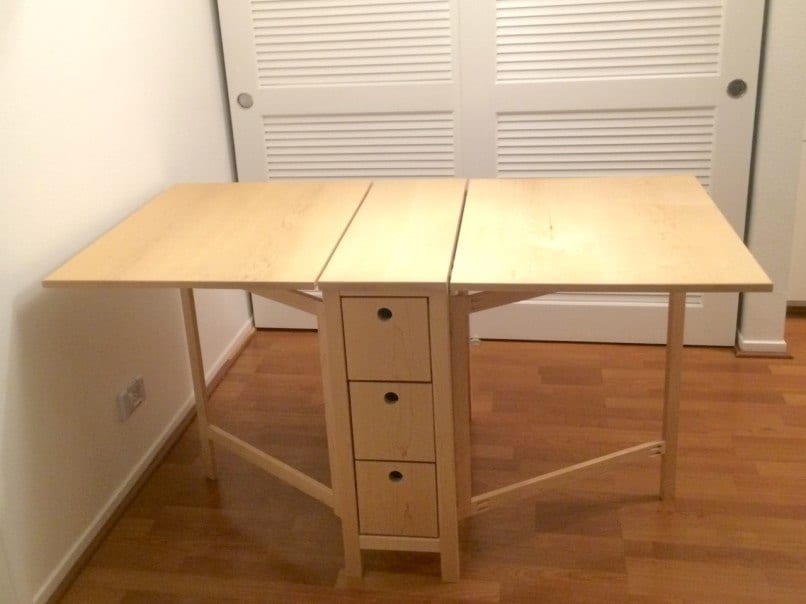 This one is not that unusual, but it is kind of unique. The table as you can see can be folded and unfolded as required. It has two drop-leaves seats to adjust the size of the table. Also, it has 6 drawers that can be used to store small items like napkins. I haven't tried it yet, but I am definitely going to.
3) Gandalf Pipe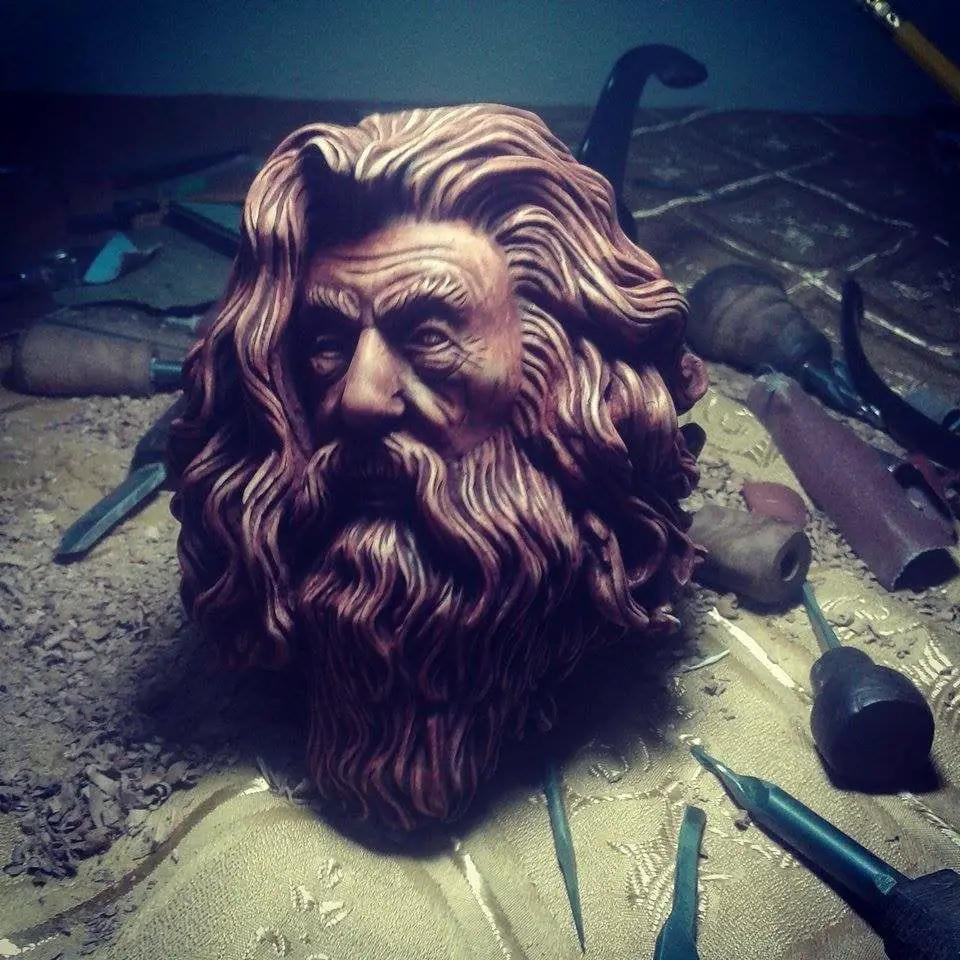 This one was shared originally by someone on Reddit.com. I couldn't find the actual source of the image, but it was just too amazing to not include here. The guy who posted it claims that it made it himself. I am not even going to ask how. It looks amazing and if you want to try yourself, I am sure Gandalf wouldn't mind.
4) Pixel Vision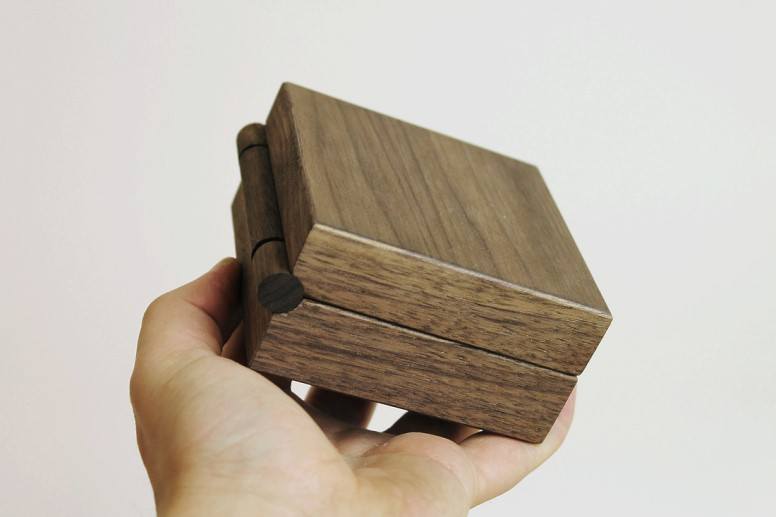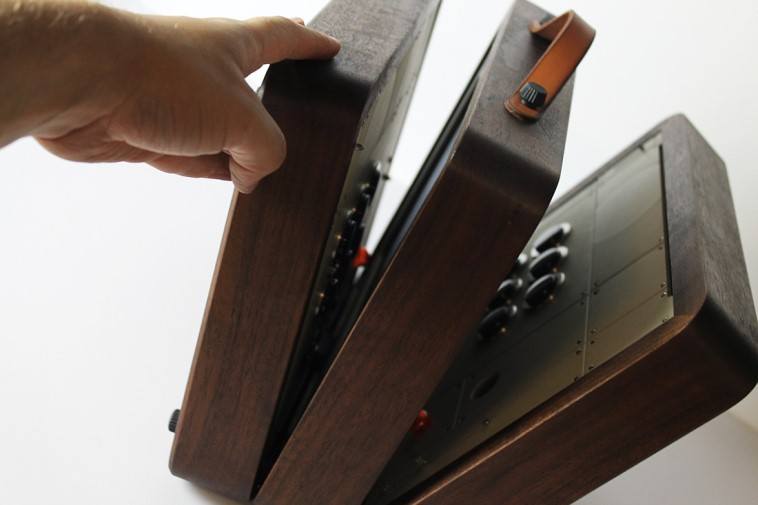 Wondering what's inside the box? It's called pixel vision. It is a handcrafted, portable pocket-sized gaming console or a video game emulator. As you can probably imagine, the box is made from solid walnut. A single box arcade system can store as many as 10,000 games.
5) Curvy Dresser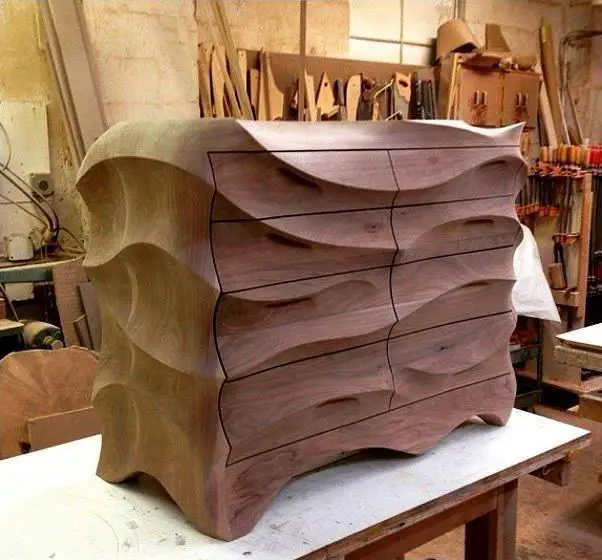 One of the most amazing examples of curve woodworking, this beautiful curvy dresser was originally designed by Caleb Woodard Furniture. See the source link below for more details. I am not particular good with curved woodworks, but I'd love to start with this one. At the source link, you can see some other examples of Caleb's curvy woodworking.
6) Folded Up Wood Tablecloth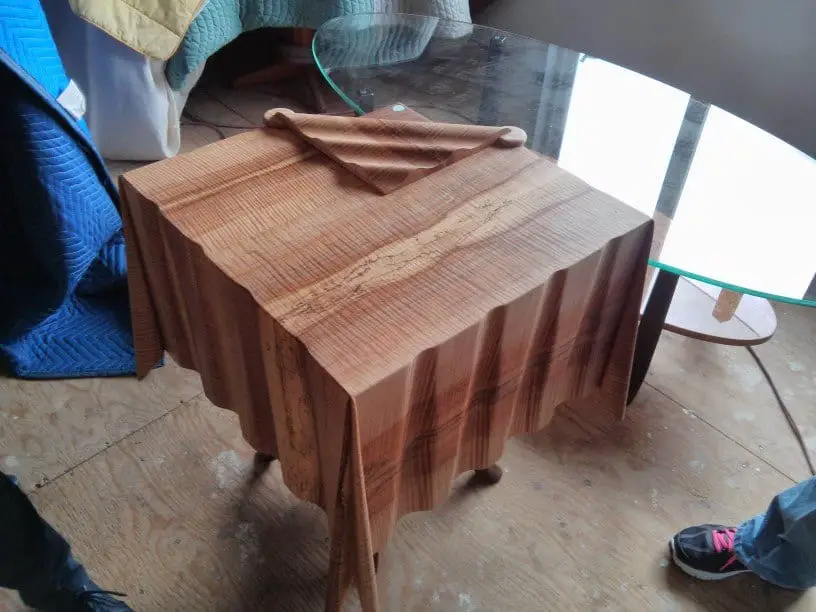 Yeah, it's not cloth but wood. Wondering how the woodworker did this? He must be some serious woodworker. Although the design is just too unpractical for daily use, but it is a really wonderful example of the art of woodworking. I have seen wood-like tablecloths before, but the folded part here just freaks me out.
7) Amazing Wood Floor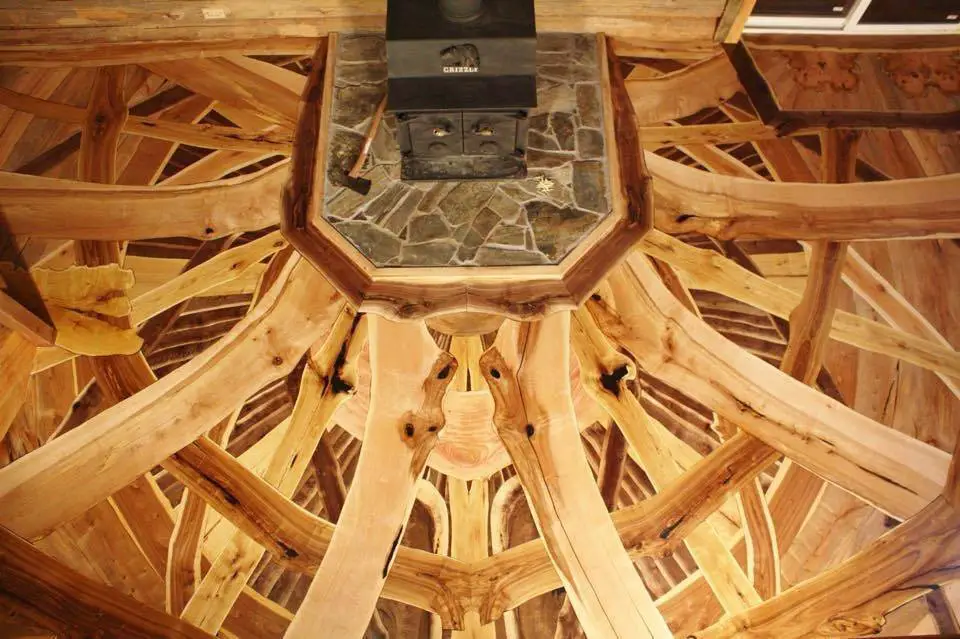 You'll love this one. This is, without a doubt, one of the most wonderful wooden floors I've ever seen. It should look great in a room with no furniture, like a hall or a ballroom.
Want to make it yourself? Follow the source link. The publisher is not exactly sharing a tutorial, but you can get the idea from the images.
8) Floating Bed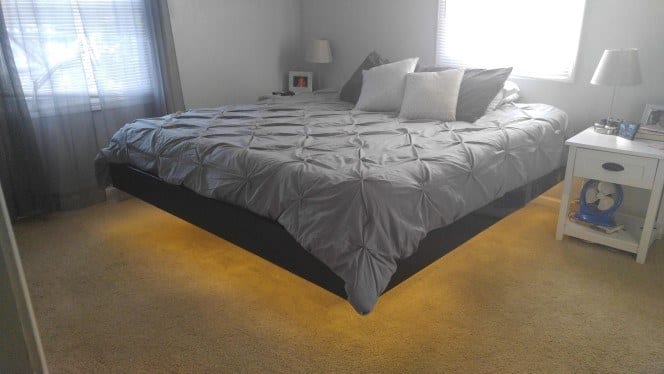 Need a floating bed? You got one here. This one is made from dimensional lumber and some basic woodworking tools. As you can imagine, it is really comfortable; makes you feel like you are sleeping in the air. And no, it doesn't tip if that's what you are afraid of. We are sharing here a link to the tutorial in case if you decide to try building one.
9) Nine Cylinder Radial Engine
This is definitely going to be the toughest woodworking project you are going to read about today. This is a nine cylinder radial engine made entirely from wood. Ian Jimmerson in the video below tells how this engine works and how to make one.
This takes some serious woodworking skill. If you are wondering what a radial engine is, this project is probably not for you.
10) A Snow Covered Forest
Who said that woodworkers cannot build forests? Here, this guy built an entire snow covered forest with just his router shavings. One of those little accidental items only a woodworker can build. What are you planning to build next? Feel free to share pictures with us.
11) Wooden Reindeer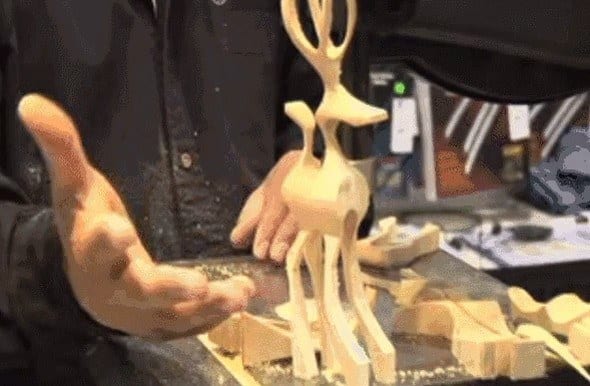 This one turned out nice. But as you can see in the video, the artist must have some serious cutting skills the way he is handling the close cuts with the saw. I cannot imagine doing it on my own. You also shouldn't if you are not this good with the saw. Visit the video link to see how it is done.
12) A Goblet with Captive Ring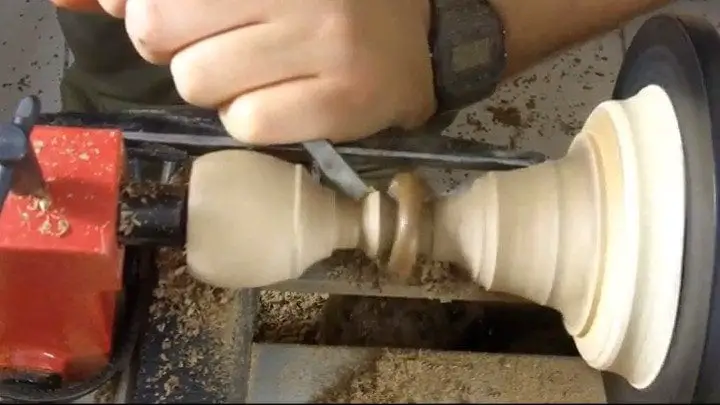 This captive ring goblet built by Fabian from Tiny Workshop is too fabulous not to be included in this list. This is also one of those unusual woodworking projects I was talking about before. See if you would like to try making one. The tutorial video has been attached below.
13) Wood Guitar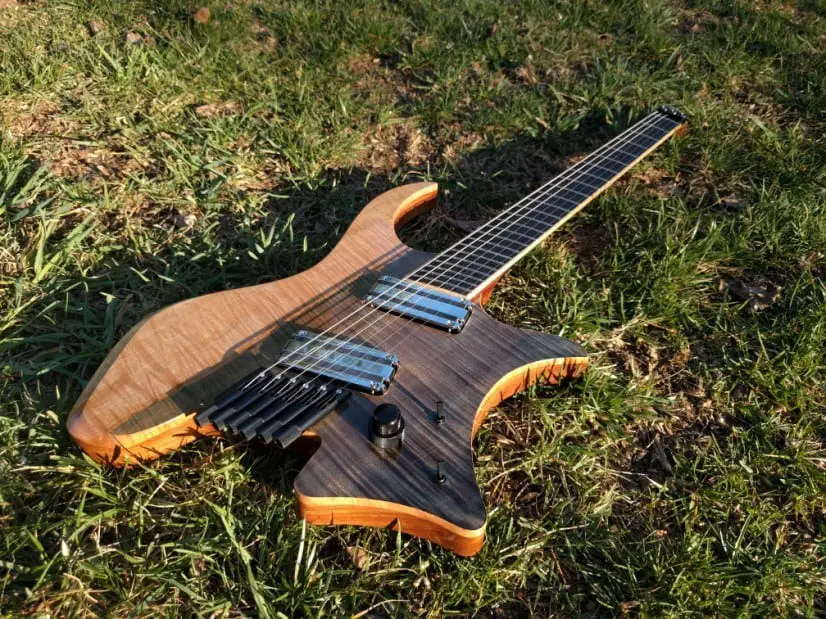 As the last project today, I am going to share this wood guitar that was shared by someone on Imgur. You can see the complete description, tutorial and more images at the source link below.
Conclusion
In this list, I have tried to include some unusual woodworking projects that I came across lately. I hope you like them. Tell me if you enjoy this list. Also, share your experience in the comments below. I am also assuming that at least some of you tried building some of these projects. If you did, please share your project images with us.