Fortunately, there are great beginner DIY Pallet Dog Bed Plans that you can do with just basic woodworking knowledge and a few hours. I can guarantee that you can finish these projects in a weekend.
Some woodworking beginners start with a workbench, a fancy sander, a circular saw, some hand-tools and quality grade wood. But you would not have to start with such fancy tools. 
Instead, you can start with common woodworking hand tools like hammers, a wood saw a simple sander and wood scraps or a wooden pallet.
1) Twin Pallet DIY Dog Bed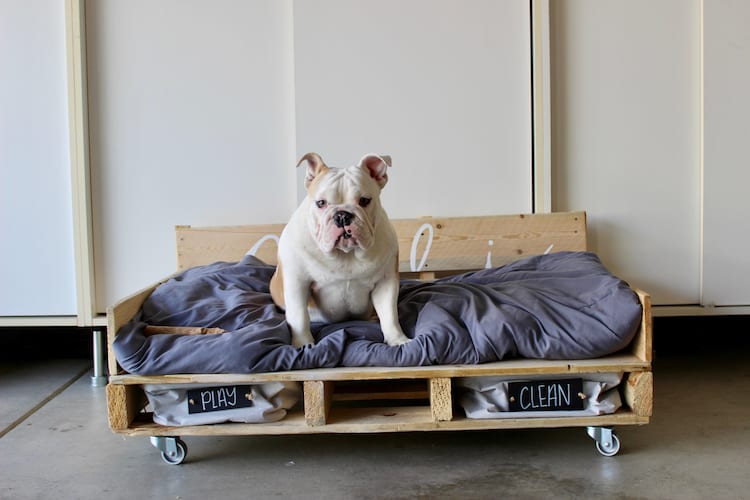 Dog beds can get a little pricey. Luckily DIY Dog Beds are easy to make. Upcycling wooden pallets can help you save money and create a dog bed that your dog will personally love.
This DIY Pallet Dog Bed is especially cost cutting since it's a twin bed for your dogs!
2) DIY Pallet Dog Bed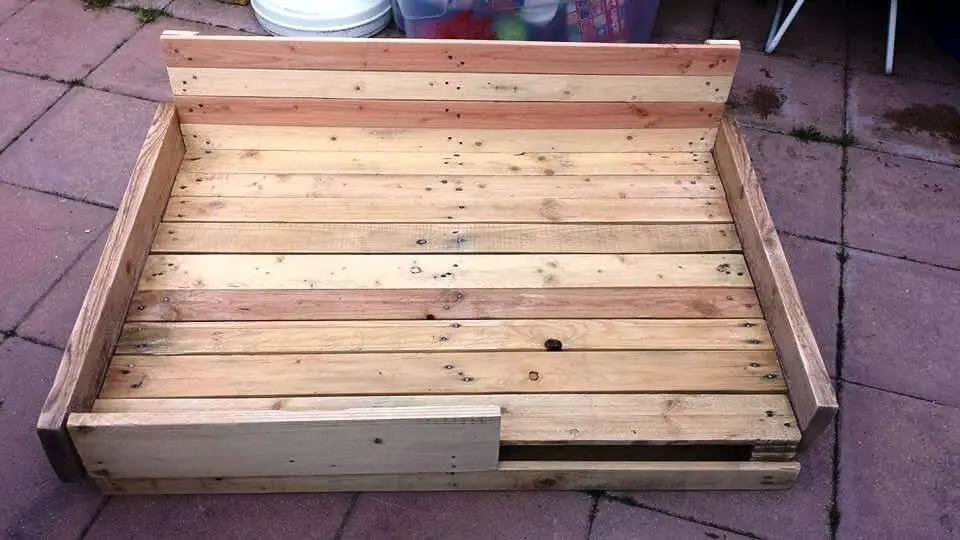 This is a must to be checked out because of it is a very detailed, short and fun tutorial. And because you can even shop the materials and/or tools you'll need right at the site.
3) Standard Dog Bed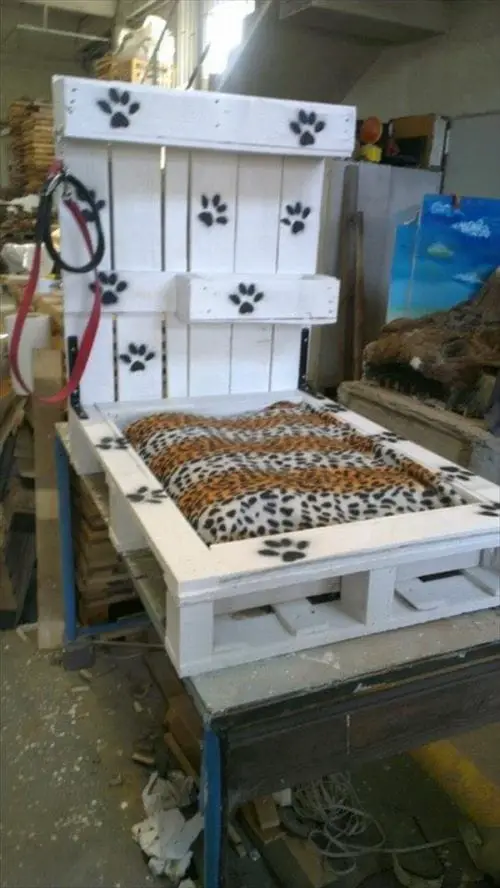 Now this standard dog bed made from a wooden pallet is suitable for absolute beginners. You would only need a few hours to a day to finish making this dog bed from its wooden pallet and wood scraps origin. If you have your key tools: i.e. your saw, your sander, and your hammer and nails then you can start on this project as soon as now.
4) Pallet Dog Bed With Frame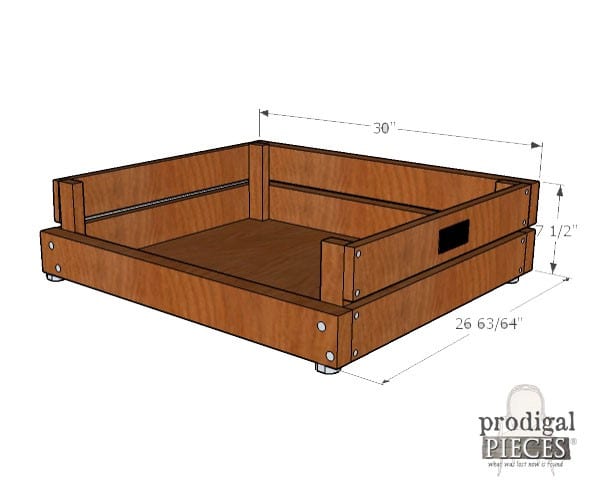 If you're feeling a little fancier, you can totally use this dog bed plan complete with a back frame as a headboard for your dog. The key skills you'll need is basic carpentry and this readily available plan and you can get going with your very own DIY dog bed.
5) Raised Pallet Dog Bed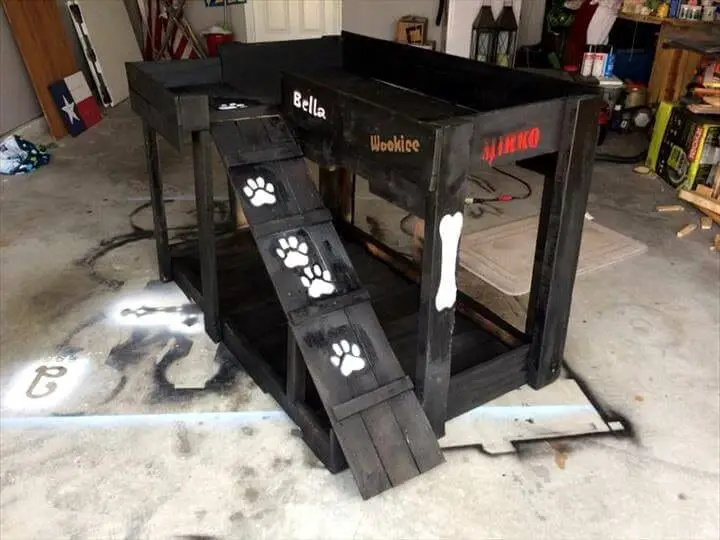 Sometimes, we want our beds raised a little higher than the ground and wanting the same for our dogs is very reasonable, fortunately, this DIY dog bed plan is easy to follow and requires just a wooden pallet and a plane of regular wood.
6) Pallet Dog Bed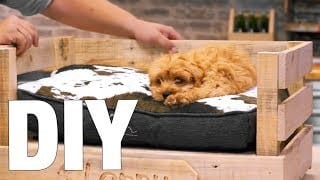 7) Pallet Dog Bed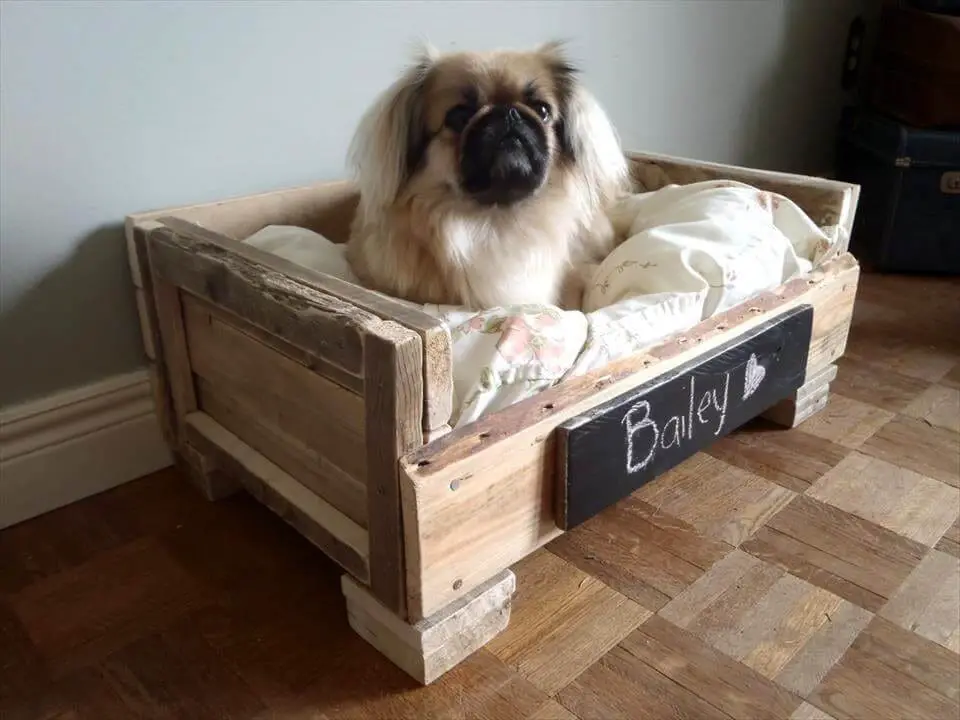 8) Pallet Dog Bed – Cute And Practical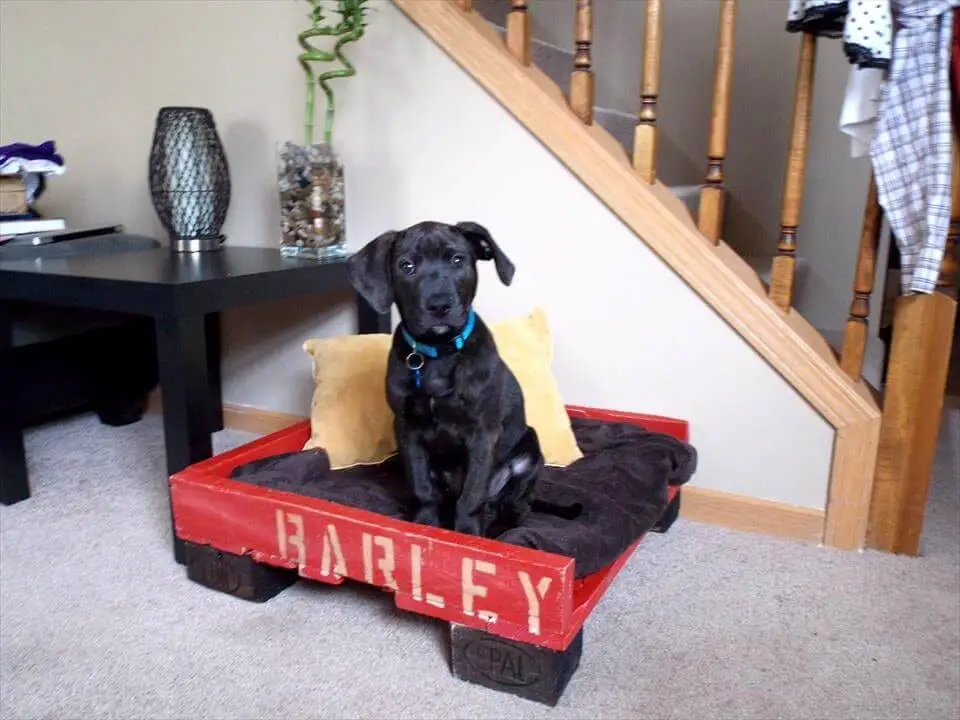 9) Repurposed Pallet Dog Bed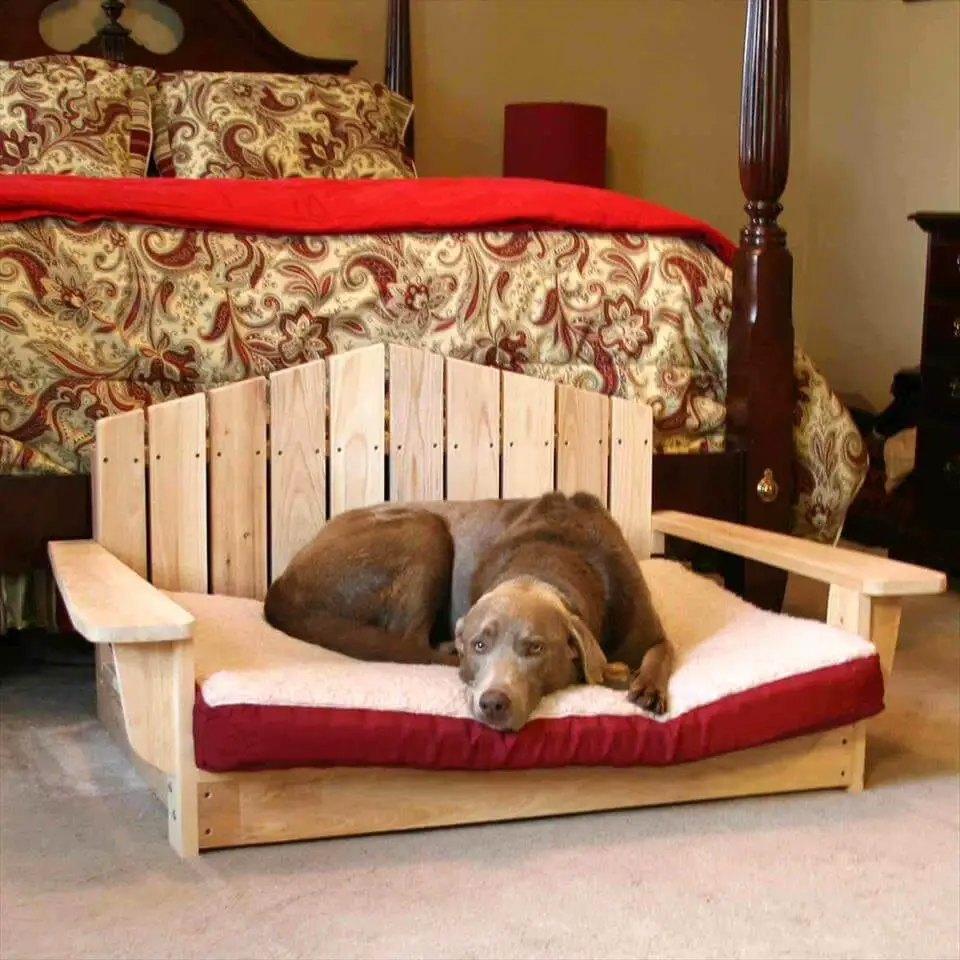 This repurposed DIY Pallet Dog Bed is one of a kind indeed. This bed really has no frame in its plan, instead, it is an open dog bed that allows space for your bigger dogs.
10) Upcycled Pallet Dog Bed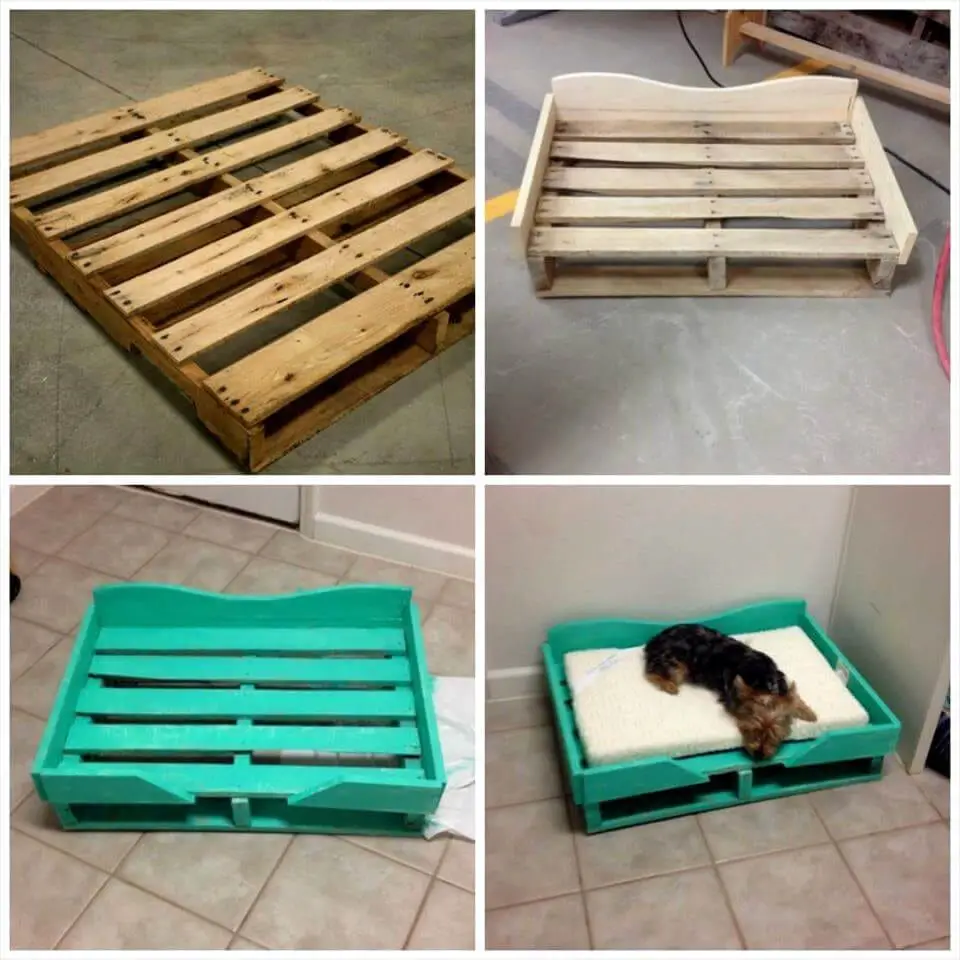 This upcycled wooden pallet is proof that recycled things can look pretty and cozy. This DIY Pallet Dog Bed is a cozy outside dog bed and truly shows just how much difference a little woodworking can make. You can choose to make it look like a sofa or a chair and add armrest with just a few more wood pieces.
11) Simple And Cheap Pallet Dog Bed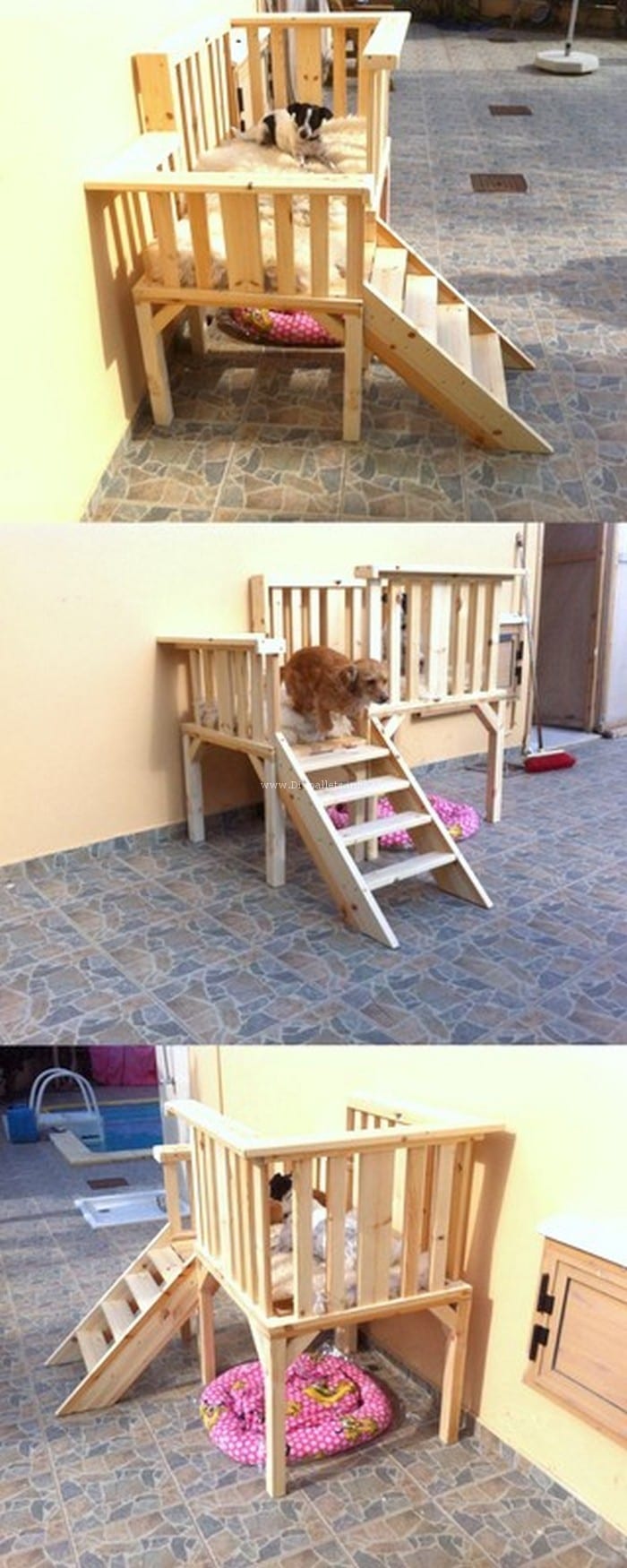 12) Pallet Double Dog Bed With Staircase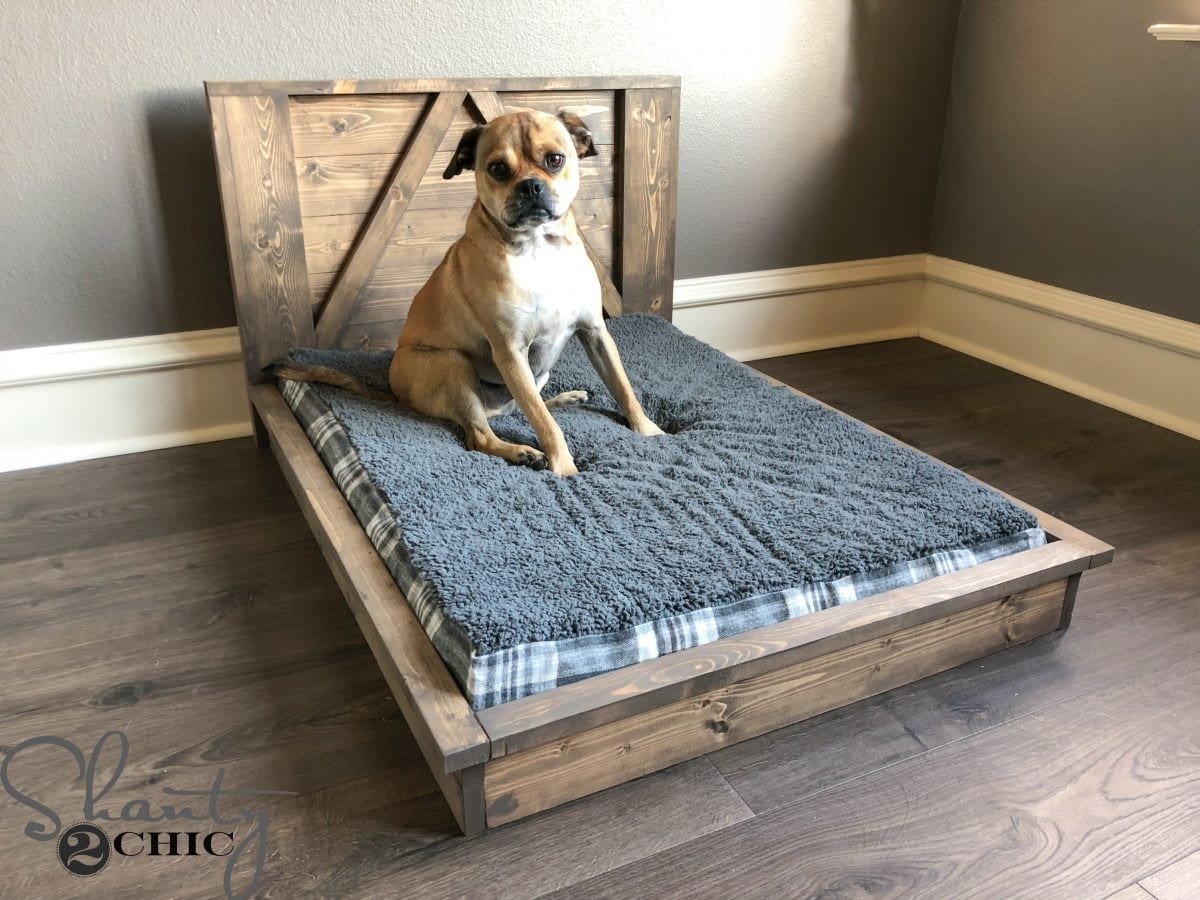 This staircase double dog bed is seriously gorgeous and cute. This top bunk can be accessed by your dog via this cute little staircase made of regular wood (you can recycle wood scraps for it). This is definitely making two beds with one DIY.
13) Pallet Farmouse Dog Bed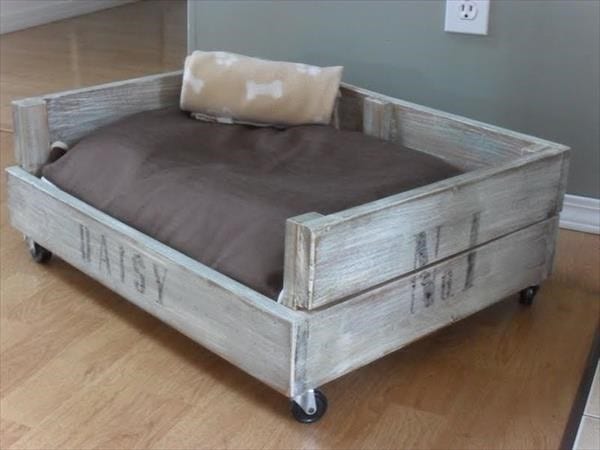 14) Pallet Dog Bed On Wheels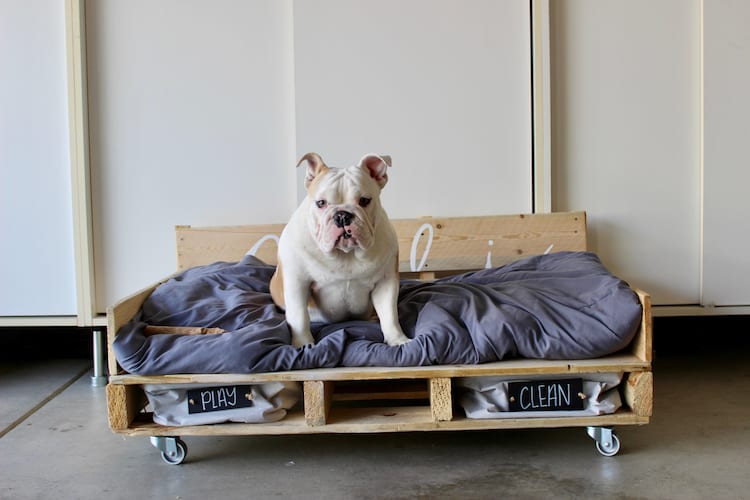 If you want something fancier or mobile for your dog, then this bed is the perfect DIY for you. Putting wheels on your DIY Pallet Dog Bed allows for more mobility and easy transport of the bed.
15) Pallet Dog Bed Building Plan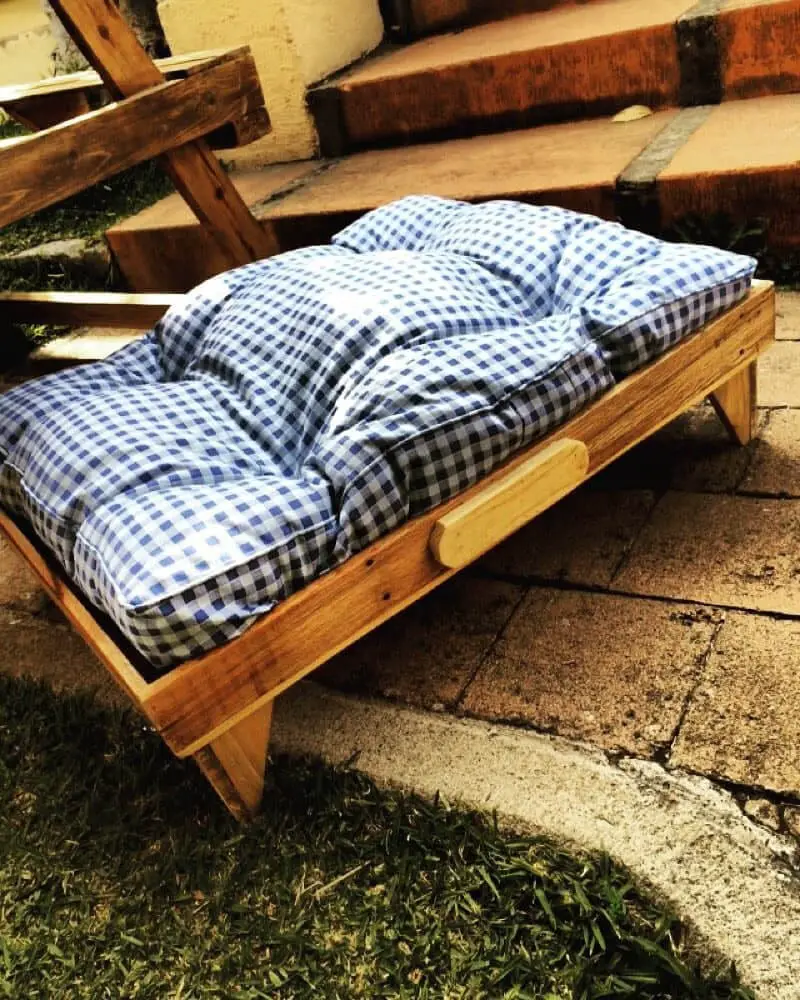 This Pet Bed building plan is more or less general about the wood you can use for making your DIY Dog Bed, but the measurements and dimension of the building plan is just perfect for a wooden pallet, so you can swap out the expensive wood for a recycled wooden pallet. I'm sure your dog will love it all the same!
16) Cozy Pallet Dog Bed
It's fun to have a dog but it's no fun when he tries to steal your bed! It is very frustrating to train it to sleep in its own bed which is why this designer has made this mini bed just for the dog.
The pallets were cut and assembled to make a small frame for the dog bed. A small section on the front of the bed was cut to serve as the entryway into the doggie bed. This frame keeps the mattress from sagging and moving out of place. It also makes the area clean and easy to arrange.
This design has a lot of potentials. You can make it as large or as small as you want to depend on the size of your dog. You can also paint it according to the color you want or just use wood stain to bring out the natural beauty of wooden pallets.
And no matter what you chose, make sure that the treatment is non-toxic and won't harm your dog especially if he is the chewing type.
Conclusion
Woodworking your pallets up to make it into something more decorative or useful doesn't always have to be stressful. You can choose to do it as simple and cheap as a standard wooden pallet can be, or you can redesign and upcycle your wooden pallet to make it look more elegant and pricey.
You can choose to add frames or stands, or armrests or even wheels. Doing-it-yourself is a very practical way of designing, planning and creating something useful and something that you and your dog will love without spending too much.