If you have not indulged in the wood working, then here I am presenting some of the excellent ideas to make wood items using the Wood Lathe machine.
You would find the list of items here very meaningful and amazing. I am a woodworker and like to share my ideas with others to explore out the best outcomes of wood. 
These are the 21 outstanding creations made of the wood by using the wood lathe machine.
1) Amazing Bangles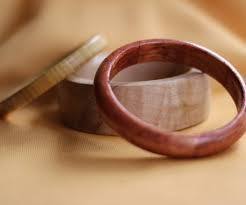 I have made these bangles made with the wood lathe machine and find it great to create. You can have these bangles in your home by using the wood lathe machine. Such bangles are very durable and cannot be broken easily. This is the advantage of these wooden bangles. To go through the image in detail you can look at the link below.
2) Wooden Bowl
Is it not great to have a bowl with which you can drink and it is made of wood? Yes! This invention you can make by yourself by using your wood lathe machine. You can have the water for your whole family and it is not breakable as the wood used is of good quality. You can see the image in detail by clicking on the link below.
3) Chess Box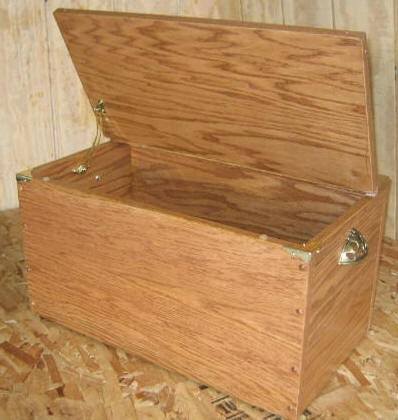 With a great good quality, I am introducing a totally invention of a chess box which has enough space to put maximum items in it in your home. This can open from upside and on both sides, have handles to lift it up. You and can make it by using the wood lathe machine. Just go through the image below.
4) Unique Chair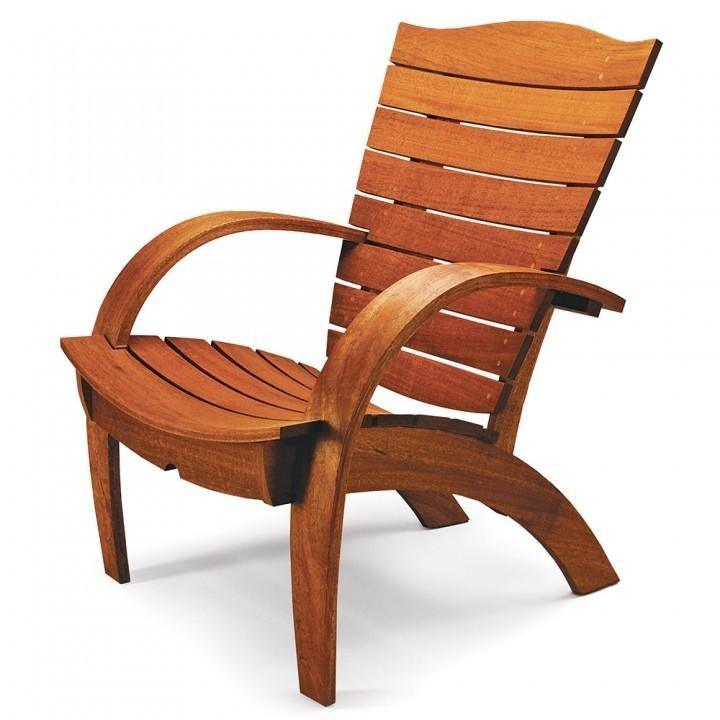 This unique chair is made of wood and when you use it you feel very comfortable with it. Having a cushion on the seat enhances your comfort. It has bars separated with each other. While making this chair, you need a little more effort. Here I am sharing the close image of it, you can see it by clicking on the link below.
5) Tricky Clock
It is seen very rarely that a clock does tick and tick and is made of wood fully. How does this sounds? So, here I am sharing a clock made of wood for the household purpose. While doing the cooking, you need a clock always, so you can make it by yourself by using your wood lathe machine.
6) Smart Container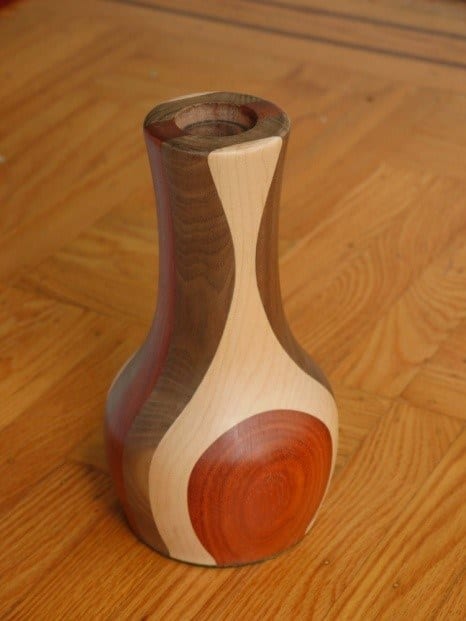 A container can be made of wood and really it helps in keeping some important household items. The good point is this it is not breakable and has two colors. I have made it in two colors. You would surprise by looking at it, and you can make it in your home with your wood lathe machine. Have a look on the image below.
7) Stylish Glass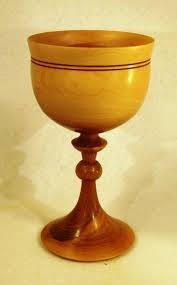 Usually it is considered that a glass is always made of crystal and other material, but it can also be made of wood. I have made this wooden glass for the kitchen purpose and for drinking water and can also use it as a decorative material. Have a look on its image below and you can create it by using the wood lathe machine.
8) Magical Hat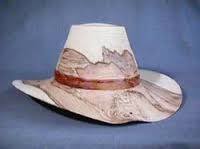 Have you ever seen a hat made of wood, if no then I am sharing an amazing wooden hat with you which I have made? You can have colors on this hat and a round band around it. All the material is made of the wood by using the wood lathe machine. So, let's have a look at the image below.
9) Kids' Candy Box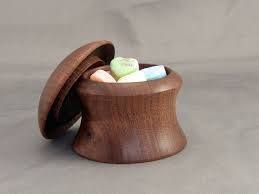 Do you ever find a place in your home to keep the candies of your kids? I am introducing a great idea to keep the candies in a wooden box where they can remain safe. Kids would enjoy having these candies from that box. It is all made of wood and have a cap too to enclose the candies inside. Have a look at its image.
10) Ladies Sewing Box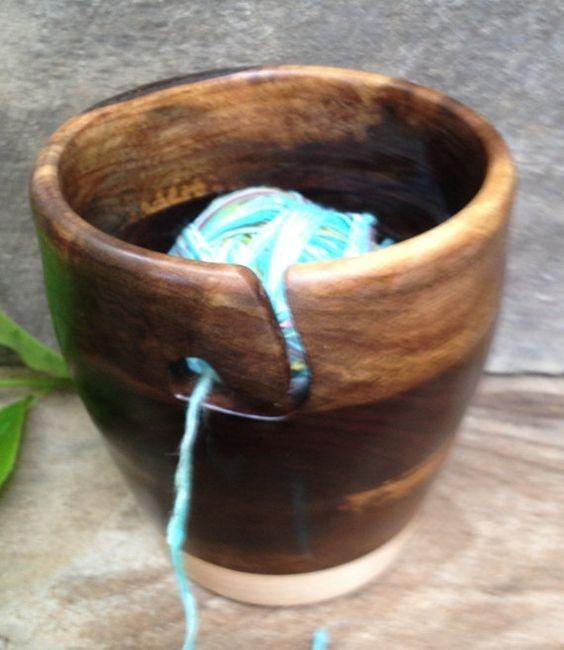 Now no need to find any place for your keeping your sewing material. I am giving you a unique idea to make your own sewing box made of wood very easily at home with the help of a wood lathe machine. There is a gap in between or you can say an open end to pass your thread through it. Have a look on the image below.
11) Cute Table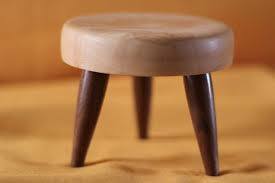 A very cute and elegant invention made of wood is the small table, you can keep it as for your decoration. You can use it for decorating the pizza too. It has four legs and they are also very small and cute. You can make this table by using the wood lathe machine. Have a look at the image below.
12) Interesting Spoon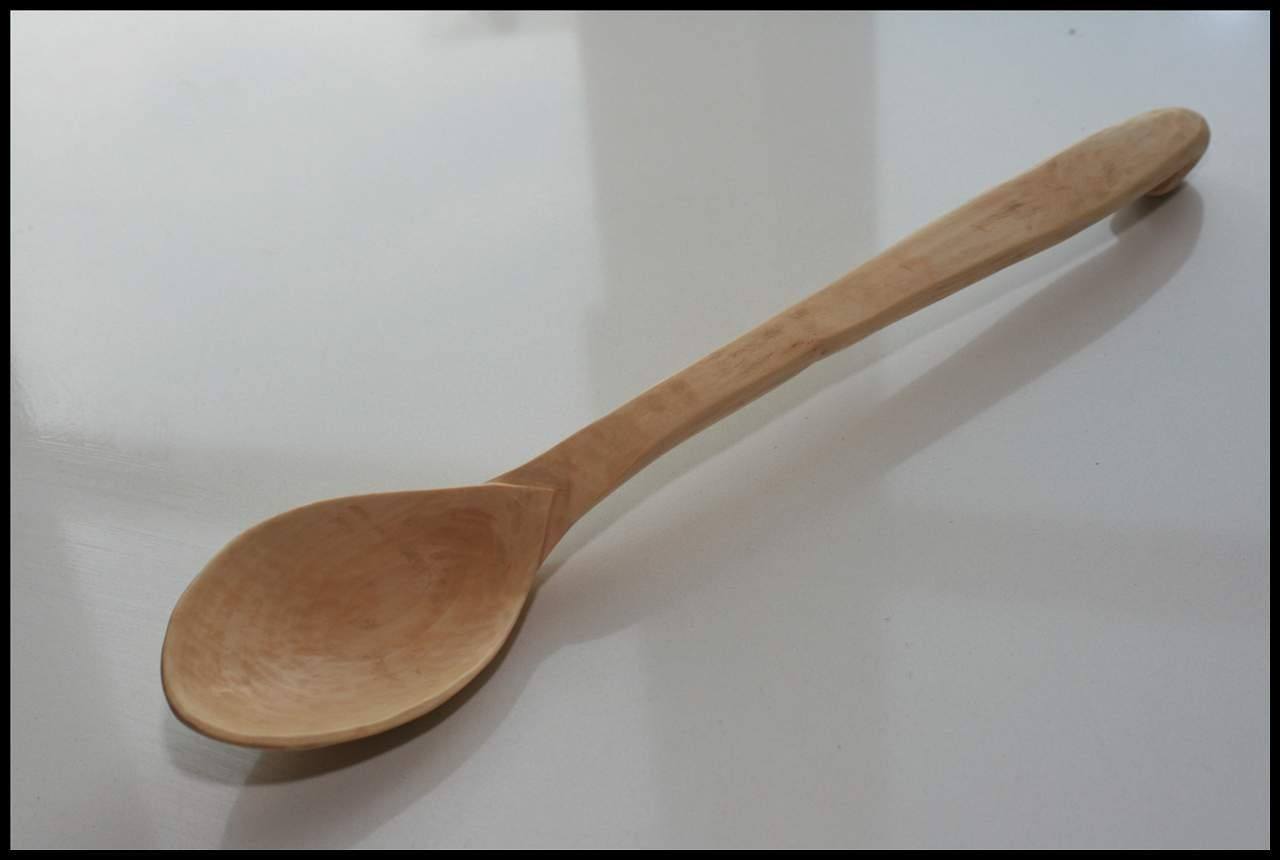 The spoon which I have made of wood is very interesting and amazing. You can use this spoon for having the dinner or for only mixing some ingredients in the bowl. There are many uses of it and it can be easily washed. You can have this spoon in your home by using the wood lathe machine. Look at the image of this spoon below.
13) All Rounder Stool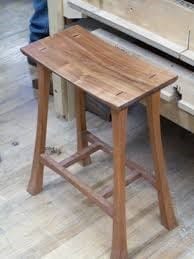 The amazing wooden stool can be used for sitting in the kitchen and anywhere in your home. It has supported legs, which connect the two legs on it. You can keep your legs on this stool while sitting on it. So, be ready to make a stool as it is an essential requirement of your kitchen. Have a look on its image.
14) Unique Pick-up Truck

It is hard to transfer things from one place to another that's the reason the pickup truck is used. I really inspire when I see the pick-up truck and suddenly I think that I just made this project for my kids. While making the pick-up truck with the help of wood you need to be very careful because the safety of everything's comes first. Personally, I prefer this is a really inspiring project.
15) The Decent Vase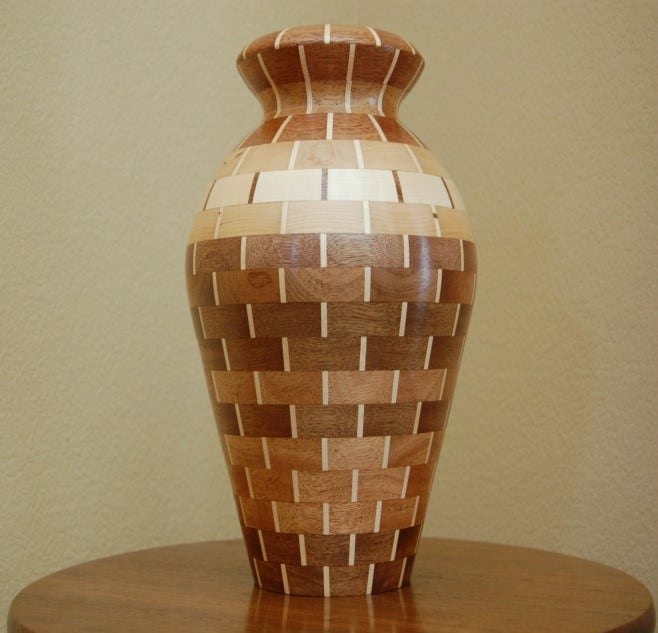 A wooden vase brings charming effect on your home decoration. To hold flower on it the vase is used in the home decoration. The wooden vase project is different. You can customize many shapes. Don't you ever imagine your home without home decoration? You will defiantly think again so that the value of decoration can easily be understood. I prefer to bring charming effects in your life means you add some creativity.
16) Dream Car
This project is representing the real car. It is the dream of everybody to having a dream car. The Wooden car provides you the best effect of the real car. I make this project for car lovers. For transport, cars are used but wait a minute this project is just for show piece not for a drive.
17) Saving Box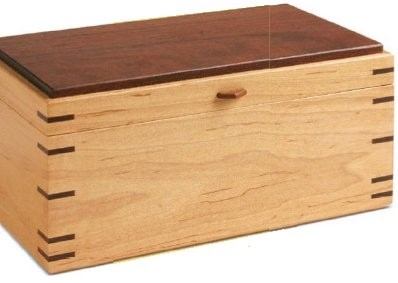 This wooden box is used in everything like you can save things or money. It is strong from all side and can be durable. Basically, the wooden box is the best choice instead of a cardboard box. You can decorate it with your own style.
18) Unique Mirror Stand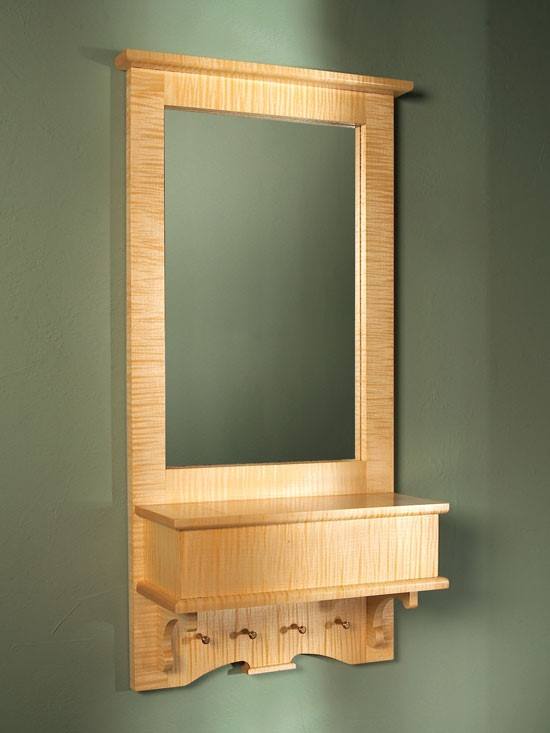 If you need something elegant decent and unique in your home decoration you need a wooden shape for mirror stand. For proudly saying mirror, mirror on the wall is might be possible. It is compulsory to have a unique stand for the mirror. The best part of this project is that it can save your space and I just love it.
19) Wood Cutting Boards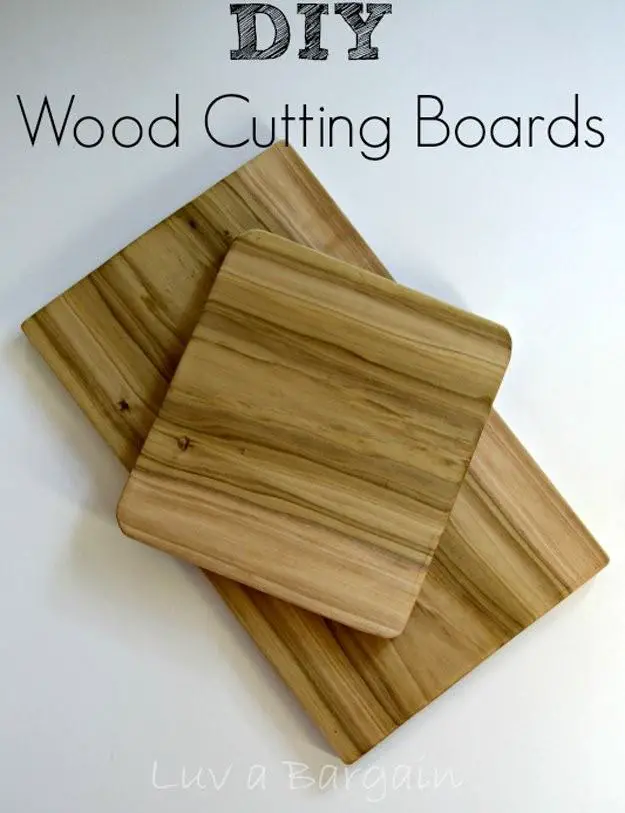 Everybody loves cooking especially female. This project is best for kitchen use so that you can make food easily. This is durable board because it comes from wood. To make your life easy wood cutting box is important. For instant cutting, I used this cutting board in my daily routine. This cutting board is strong and powerful so you will save from knife cut while cooking.
20) Elegant Style of Staircase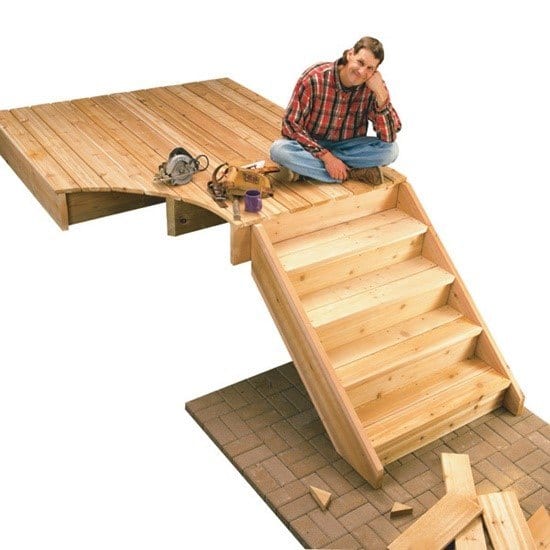 Now a day the interior designer used wood in making staircase. It just shows the creative mind. This wooden staircase is finished off with the floor. For a stunning look, I simply prefer to choose the dark color of wood so it brings elegant effect on your home decoration. This is the expensive project for home decorations.
21) Easy-Settler Cutting Board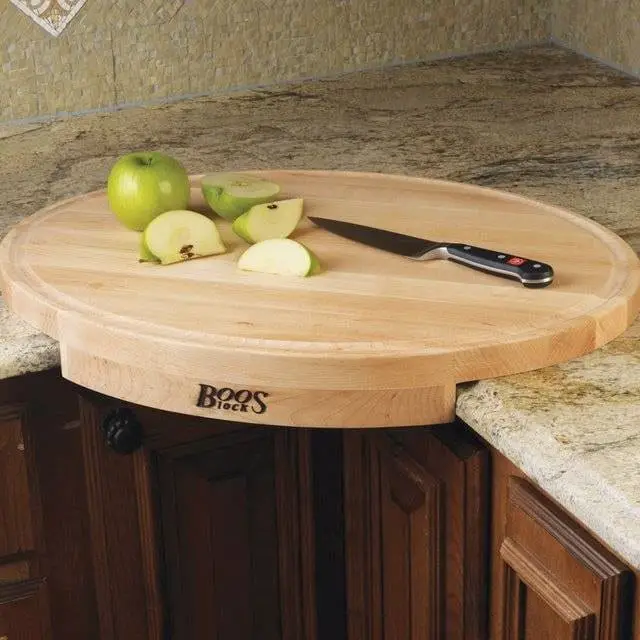 Now a day for making a buildings and houses wood is just like a primary source. In the innovated world, everybody prefers a wood house. Using Lathe machine the wood sheet can be cut easily so possible of making beautiful home can become easy. When I see a house fully made-up of wood I really appreciate the work. This is one of the best projects of wood.
Conclusion
In this list, I have mentioned all the essential items made of wood. The further inventions would also be shared lately. I have full confidence that you have liked this list. Kindly let me inform by your comments, reviews if you liked the list. It would be great that if you try to make these items at home. If you would do this, please share your inventions with us. You can also share this detail with your friends and co-workers.