#21. Is it a closet or a bed?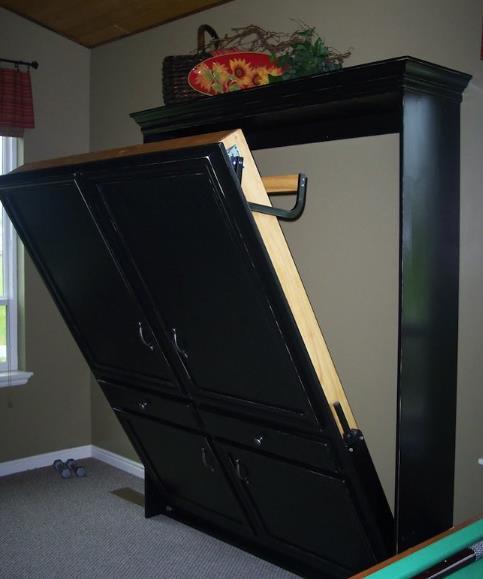 At first glance, this furniture will look like just a closet. But when you move closer, you'll notice that it's just made to look like a closet, and what you're looking at is a Murphy bed.
The detail in this "fake closet" is surprisingly accurate, as the trims installed for each "closet door" will make it look like you're really looking at a closet.
Another good with the website where the guide is found is that they kept the instructions simple, and the words are more like telling a story rather than providing instructions. It's the photos that tell the story of how the Murphy bed was made, as there are pictures that can be consulted for each step in the process.
The frame size is also big enough for a bed that can accommodate two people comfortably.
With these points combined, it deserves to be mentioned in this list.
https://www.bobvila.com/articles/diy-murphy-bed/
#22. A no-nonsense guide to making a Murphy bed
For those who prefer the direct approach to learn anything, this guide to making a Murphy bed is for you.
This website is so simple, it only has verbal instructions on the website. No photos to serve as a visual guide, as each step of the process is as detailed as it can get.
The instructions for each step are also short and easy to understand. Although it could take some time before one can start working on the project because of the short information that it provides, it does provide a general idea of how the project is done.
https://home.howstuffworks.com/home-improvement/how-to-build/how-to-build-murphy-bed.htm
#23. A Murphy bed for your child's room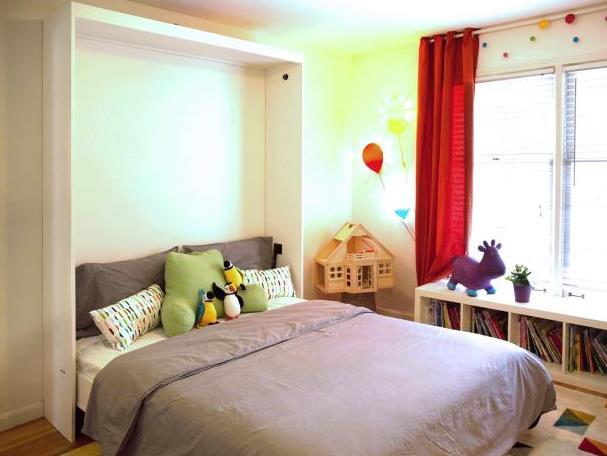 Yes, Murphy beds are a great solution for any unexpected sleepovers. But it can also be an option for your child's room.
In this tutorial, the Murphy bed is made to look beautiful and appealing to a child. The space is also big enough so that it can be used for a good number of years as the child grows up.
The guide for this Murphy bed has all the details that any woodworker needs. Aside from the sizes of each wood piece, it also provided photos for each step in making the bed.
Each step is also simply explained. The maker focused more on showing photos of how the project should look like for that phase, or how a particular step is being done.
With all of these positive points, it's only fair that this Murphy bed plan is included in our list.
https://www.diynetwork.com/how-to/rooms-and-spaces/bedroom/how-to-build-a-murphy-bed
#24. Getting scientific in making a Murphy bed
Learning how things work can motivate one to make something, as they understand the logic and concepts as to why it works.
In this Murphy bed guide, the maker explained the science of the Murphy bed so that anyone who's interested in making it understands that it's safe to use it.
The website also provided complete information on how the Murphy bed is built and installed. But what made them different from other tutorials is that the steps are provided in a paragraph manner, which makes it look more like a journal or story instead of a tutorial.
Diagrams, although few, are also shown. This will be a great help in further explaining the science behind the Murphy bed.
Its unique way of explaining the science, and presenting the facts and instructions, deserve to be included in our list.
http://www.motivointeriors.com/how-to-build-a-murphy-bed-or-wall-bed/
#25. Short and direct guide for making your Murphy bed
If you're the type who prefers the written word more than photos in order to do something, then this guide is for you.
In this guide, the maker is very brief with the instructions on how to make the Murphy bed. He made sure that for each step, the instructions will be limited to a few words or sentences.
Think of this guide as the version where the unimportant information is filtered, and the focus is on the steps that will get things done.
The guide may not be very friendly to beginners because of the lack of pictures. But even if such is the case, the brief instructions can still get everything done.
It's because of those positive points that this tutorial deserves to be presented in this list.
https://www.hunker.com/13403493/how-to-build-a-murphy-bed
#26. Everything you need to know about Murphy beds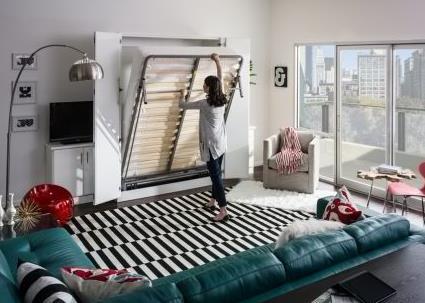 People have a need to understand as much as they can about something before they do it. This is exactly what this website is able to accomplish.
In this website, almost all information about the Murphy bed is provided. It focused on other topics related to the bed aside from making it; some of those topics relate to the reasons for making a Murphy bed or design ideas using that furniture.
The information is also presented in a magazine-style way. This makes the material easy to understand and fun to read.
The website went over the top when it comes to presenting all possible information related to Murphy beds. That is enough for this to be included in our list.

#27. Focusing on one step at a time for making a Murphy bed
Wouldn't it be nice to stumble upon a website that teaches about making something and they've dedicated a video for each of the steps that you need to follow? This is exactly what this website gives to those who want to make a Murphy bed.
The process of making the Murphy bed can be divided into several phases. In this website, the maker provided a video and transcription for each of those phases.
With one video explaining what needs to be done for each step, getting focused is easier for those who want to copy the same plan.
The transcription is also a great help, as it allows the listener to follow what's happening in the video. It also serves as their written source for the instructions.
The maker of the plan went over the top in explaining how to make the Murphy bed. It deserves to be highlighted in our list.
https://www.protradecraft.com/wall-bed-even-murphy-can-make
#28. A Murphy bed for the dog (not)
Though this tutorial isn't made for the dog, the maker of the Murphy bed sure did allow his dog to get on the finished bed.
The website does not provide too many instructions on how they made the Murphy bed. However, what they lack in words was compensated by the pictures that they provided.
Not only is it because of the dog photos, but because they've shown the process of assembling the whole thing. With those photos, at least viewers will be able to see the progress in making the whole Murphy bed one step after another.
This unique approach in teaching how to make your own Murphy bed deserves to be mentioned in our list.
https://littledogvintage.blogspot.com/2013/06/the-murphy-bed-is-almost-done.html
#29. Murphy bed instructions translated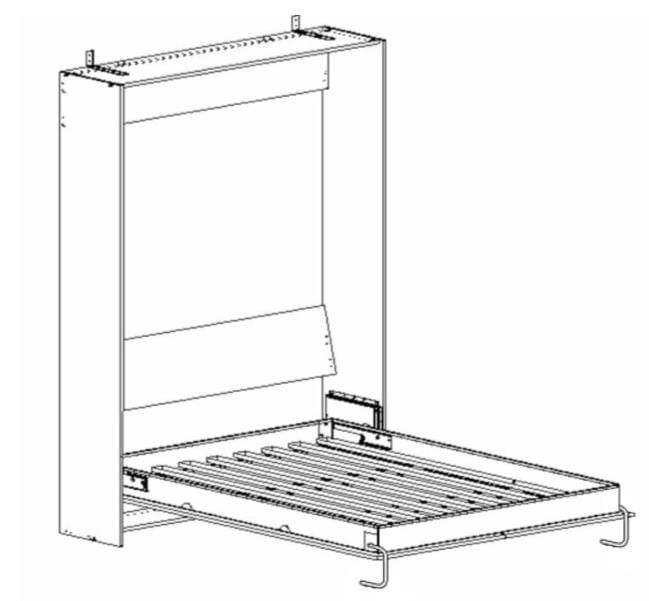 This is another complete guide if you want to get started with making a Murphy bed. But what makes it different from other tutorials that we have listed is that aside from being a downloadable PDF guide, instructions are also translated in French.
Being written in a foreign language makes this project more appealing to people who are not that good in English but could understand French just fine.
Another good thing about this Murphy bed plan is that it could serve as training for those who want to make use of labels for each part so as to accomplish the work faster. Adapting this habit will result in assembling the wood pieces faster, as they can easily find which parts should be combined together based on the numbers of each.
With its unique presentation and complete details, this Murphy bed plan should not be left out on our list.
https://www.wbsdistribution.com/img_wbs/Instructions_simple.pdf
#30. A casual guide in making a Murphy bed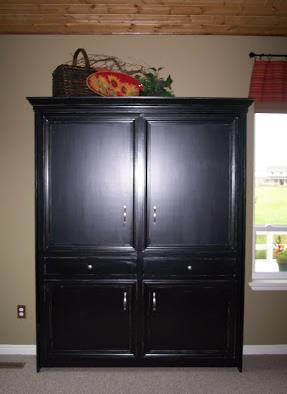 While some people prefer to get specific instructions when making something, others think of woodworking as an art. Thus, they prefer getting inspiration and not being dictated as to how something should be done.
If you're one of those people, then this Murphy bed plan is for you.
Though some may not consider this as a plan due to the lack of specific detail (such as sizes of each wood panel) that it provides, it does give instructions as to how the whole project can be done. For those who have been into woodworking for quite some time, it's possible for them to figure out how it should be done.
Despite the lack of details, the maker still shared lots of pictures that can be used as a reference. Since the photos are somewhat presented in order, readers can follow those so that they can make their project look like hers.
http://creativedecorbybrooke.blogspot.com/2010/08/what-is-murphy-bed-ill-show-you.html