They say by doing something you love, you will never have to work in your life. Many woodworking DIY and DIY hobbyists have turned their simple pastime into a profitable business. A great tip to begin, start slow and simple. You can always start from your own garage before jumping off to a bigger scale.
Woodworking projects may vary from simple wall decors and signboards to custom furniture sets. As a hobby by millions of people, this is not just a great activity but a very profitable one. Of course, your first projects should target a market you can easily reach for the profits to be feasible.
Woodworking DIY isn't just constructing with your common power tools. There are various areas in woodworking DY that you can learn and discover.
1) Chairs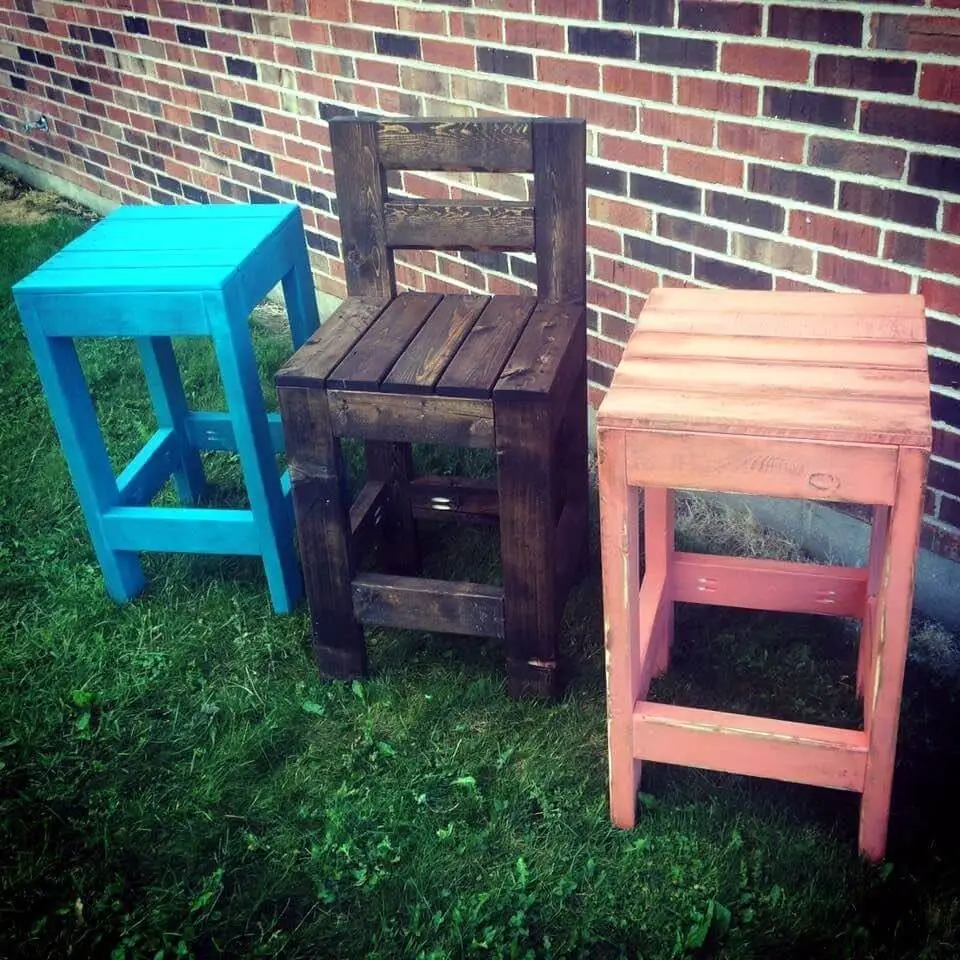 With minimal tools and materials, this do-it-yourself stool offers a stylish bar replica you may desire for your own home or business. It is very easy to do that you can accomplish several in a couple of hours. 
Consisting of planks from dismantled pallet wood and pallet beams for the legs and support, this simple design can be turned into a trendy or rustic bar stool which you can also vary in height. The seat is formed by laying out the planks into stripes and cutting it to form a square. It is then added with the beams for support.
Starting your business at home is the most cost-effective first step you can take. If your jumping from a hobby to a business, you might have already been using your own property as your workshop. This minimizes your expenses and maximizes your profits, at least for your startup.
2) Herb Garden
Via Morning Chores
Pallet gardens are very popular for its offered style and growing space. It is also very simple as it does not involve too much woodwork than other DIY's. Many pallet gardens simply require finding the right pallet wood.
This DIY, especially, only requires a few tweaks on the pallet wood to create a vertical growing space. Simply add your pots into the pallet wood spaces and hang the pallet on the walls of your garden. You can also add your design and paint it to your look and feel.
In addition to avoiding rent or lease payments, you can save up travel expenses and effort in using your own garage. Just a few tweaks and you can have an office and workplace at home.
3) Headboard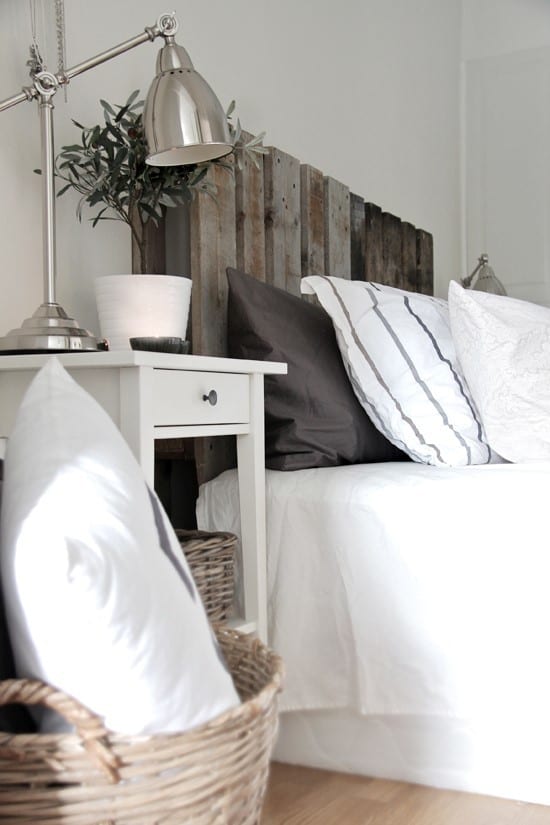 Via Stylizimo
There is no need to get into the market to acquire a rustic and trendy headboard for your bed. You can do-it-yourself with the right size and color of pallet wood.
In this DIY, the natural color from this headboard coming from the bare wood adds personality to your bedroom. Of course, this can be varnished or painted to your bedroom theme.
As a startup, you may have to start small, with minor projects that do not take up a lot of space. Having a garage workspace does introduce a few negatives such as the availability of space. Unless you have a huge garage, producing large carpentry projects is not feasible.
4) Wood Backsplash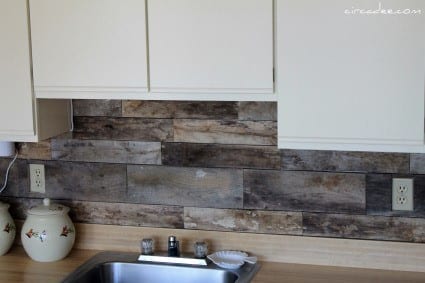 Via Circadee
Pallet planks from woods can be used for various decors such as this backsplash. This wood backsplash is made from old shipping pallets that adds to its old look. For a finish like this DIY project, using a mix of stained pallets are the key.
The vintage appearance and texture of the backsplash are credited to the weathered oak used. The process to this furnishing is very straightforward and simple.
It only needs same cut pallet planks mixed up to configure its look and adhering it to the walls with liquid nails. Just make sure to scrub the pallets clean especially if you are using old pallets.
There is also a setback if you live in a residential area. Woodworking DIY can get extremely noisy which could upset your neighbors. Be careful about picking out your power tools and make sure to choose the one lesser noise.
5) Wooden Bookshelf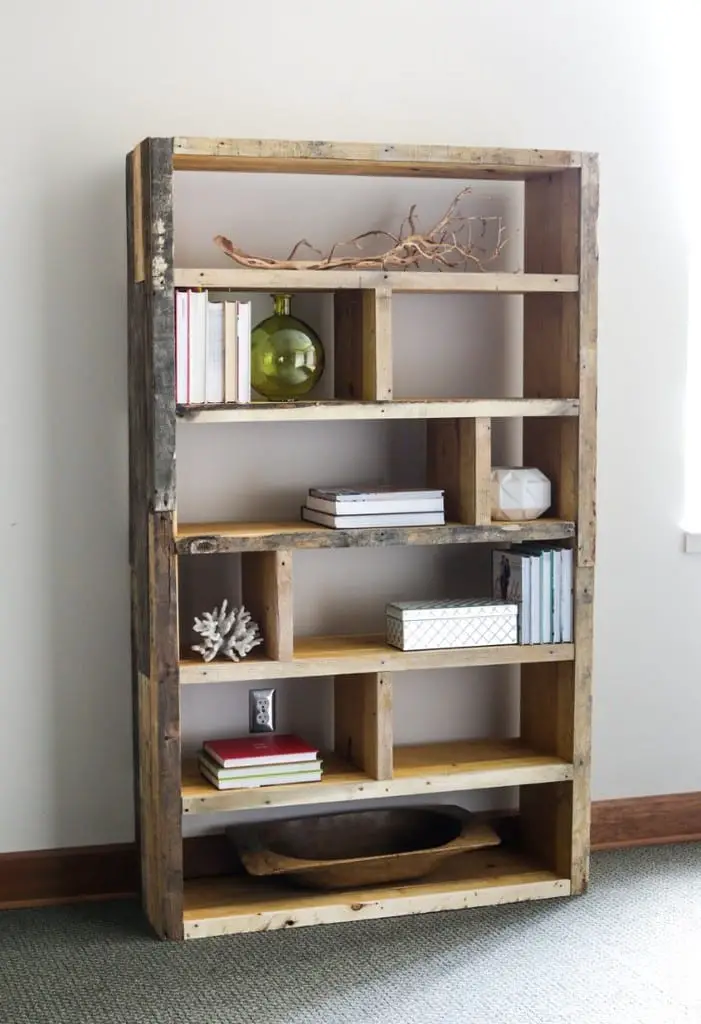 Via Jenwoodhouse
This reclaimed wood DIY bookshelf uses 2×10 and 2×4 boards as a base and topped with pallet woods for its look. The project requires 6 pieces of each of 2x4x8 and 2x10x8 boards and 4 bundles of pallet parts for the bookshelf itself.
You can use variously sized crates to measure the shelves spacing for efficiency. The build was joined using ½ inch wood screws, ½ inch brad nails, and wood glue.
The few cons should not hinder you from starting out your own woodworking DIY business. You may start small but the variety of projects you can start with is vast. If you're into artsy stuff, you can start with customizing signboards or small decorated wall furnishings.
6) Porch Swing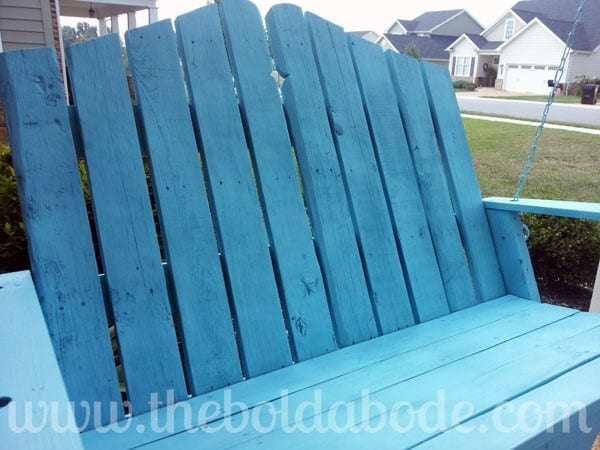 Via Hometalk
This porch swing is based from standard porch swing plans except for its curved pattern and style. As well as any other plan, you can vary a standard scheme with your own pattern and hand art.
This pallet project uses several pallet planks from dismantled pallet wood for its reclined back and seat. For its arm support and apron, you can use thicker pallet parts.
Targeting a specific market helps when you're trying to sell your projects. You can profit quickly if you have a theme or focus before expanding your scope. As you gradually gain a bigger market, you can also start growing your business and get out of your garage onto a bigger workspace.
7) Outdoor Lounge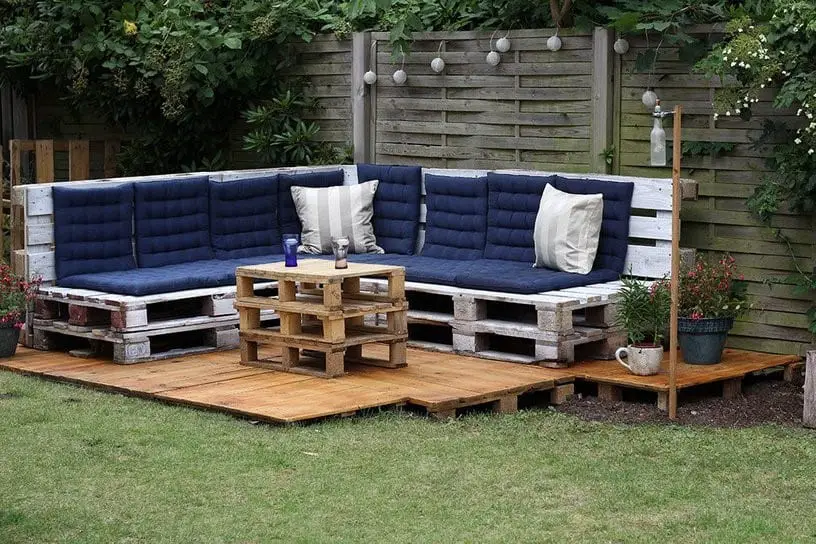 Via Instructables
For a low-cost but stylish outdoor lounge, you can always do-it-yourself with this pallet wood project. Pallet wood projects are less costly than using other types of wood. Many projects plan also require little woodwork, making the building simpler and efficient like this DIY.
This build requires 25 pallets, specifically 10 EURO and 15 pallets without gaps. All furniture in this set, including the flooring, only uses pallets. You can lay down the flooring to your liking, use a standard couch plan shaped into an L and layer 3 small pallets for your center table.
Woodworking DIY has been a well-regarded hobby of many. Not only is it a great pastime, it is also a very practical activity. The projects you can create from woodworking DIYis limitless. You can customize any idea and plan or start from your own scratch. Woodworking DIYis simply creating an idea from wood.
8) Wall Decors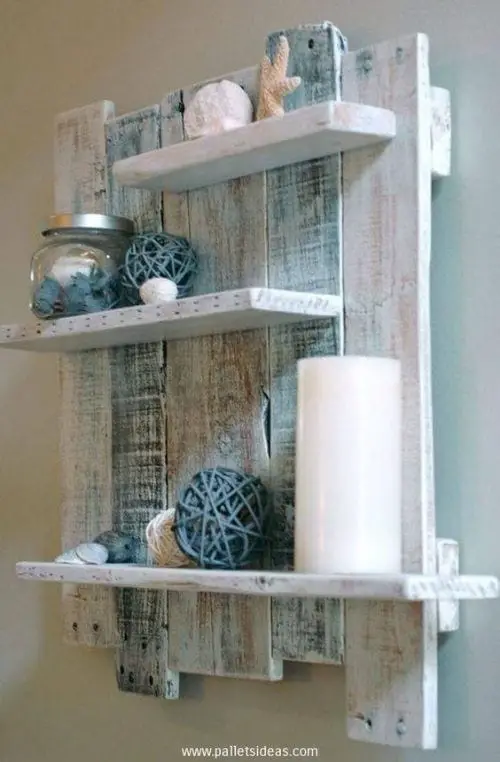 Via iseeidoimake
Cost-effective wall decors can also be created from a wood pallet. This wood pallet wall shelf accents the room with a gorgeous décor you can easily make yourself with cheap or recycled pallets.
The weathered look and stains for this wall accent can be achieved by mixing up the recycled wood and adding a few wood finishing products. This product is sure to sell especially with its rustic and minimalistic look which is very popular for the current generation's interior design.
While having a natural skill is great, woodworking DIY can be learned over time. Experience is still the greater teacher. Keep on practicing and have patience. Not all projects may turn out well as you want them to be but that's just the process.
9) Wall Decor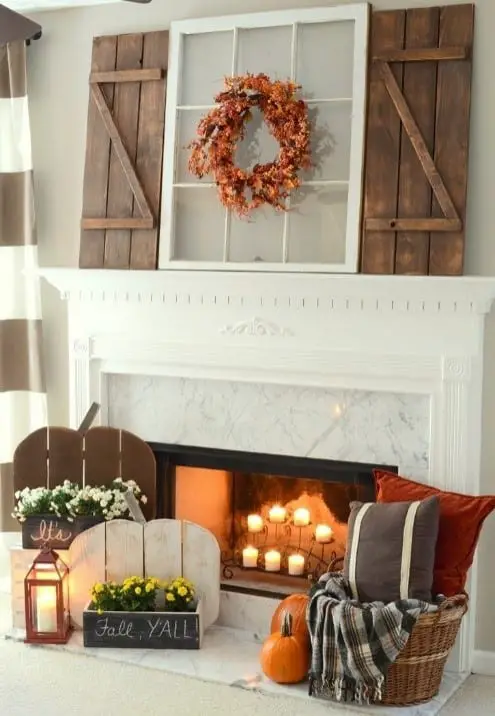 This another entry of wall décor differs from the preceding one because of its functionality. This décor adds up to the aesthetics of the house as a whole as it is added near to windows or at the fireplace. The ones at the fireplace especially give the house a very comfortable and cozy ambiance.
This style and design are very easy to sell as people are very eager to make their houses feel homier. The combinations of these decorations are done with just the simple and standard pallets you may have around. Disassembly of the pallet will be a must as you will need the slats for this project.
It will be easier if you have a reciprocating saw or a Sawzall but can be done without one nonetheless. And all the efforts will be so worth it as this will quickly and easily sell.
10) Signs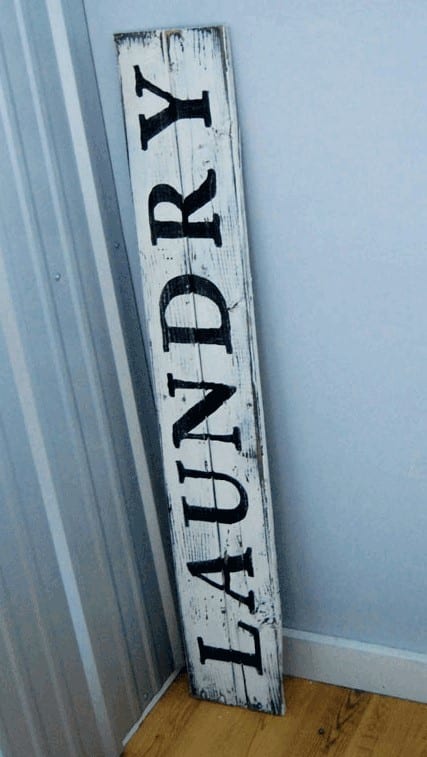 Via ana-white
Your wooden pallets lying around, or the free one you bargained at your nearest store is already a capital investment if you are willing to start making wooden pallet signs.
Each wooden pallet would regularly have 12 or more slats and around 8 to 10 stringers, you can use the stringers, but I would recommend that you discard it or use it for another project.
The real prize in this project is the slat or the plank that's nailed on your wooden pallet frames. These planks can be pulled out from the frame, sanded or planed, primed and painted then you can finish with some lettering and you're done with a sign.
These planks are just the perfect size and do not need much cutting unless you have another desired dimension for your sign. This rustic look is perfect for any interior or exterior design and would be a big hit in the wood market.